Good to Know / December 2017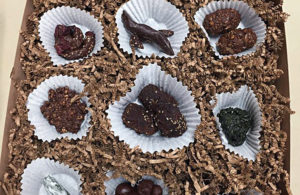 Scrumptious Scat
Yep, you read that right. Try a different type of delicacy this winter with edible scat! Don't worry though, this specialty, made by Natural Lands, is chocolate and made to mimic the poo of native animals in PA. Raccoons, wild turkeys and white-tailed deer provide a few of the lifelike scat models for these goodie boxes. Proceeds benefit the Crow's Nest Preserve summer camp scholarships. Place an order and put a surprise under the tree. Contact KWerner@NatLands.org.
Bah, Humbug
If the holidays have you stressed out—from presents that need wrapping to cookies that need decorating—December 21st might be the day for you. On National Humbug Day, it's okay to release your inner Scrooge and vent those holiday frustrations. Spend the day on the couch and relax watching holiday movies, drinking some hot chocolate (or something stronger) and saying Scrooge-you to all that holiday stress! More ideas at HolidayInsights.com. But remember it's just one day!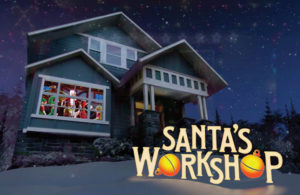 Digital Decorating
Already having nightmares about spending hours putting up those forever-tangled (no matter how neatly you put them away) Christmas lights? Digital decorating company AtmosFX is introducing a new way to spruce up your house for the holidays—no Christmas lights required. Project fun holiday scenes—like a 3D Santa and his elves in their workshop—onto your windows or walls. Watch videos of digital decorations in action on the website and add another dimension to your holidays. AtmosFX.com.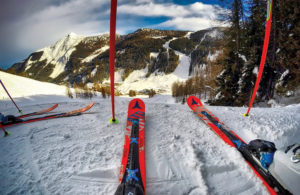 Ski You on the Slopes
It's almost that time of year—when temperatures drop and kids are stuck inside bouncing off the walls. This winter, embrace the cold weather and give family skiing a try! The Pennsylvania Ski Areas Assn. offers up to three free passes for 4th and 5th graders to ski at participating PA slopes. Nearly 10,000 kids skied last year with this program. Apply at SkiPa.com.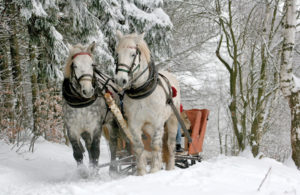 One Horse Open Sleigh
Everyone knows the holiday classic "Jingle Bells," but did you know it was first performed at a Thanksgiving mass? Originally titled "One Horse Open Sleigh," this tune was created in 1856 by writer and composer James Lord Pierpont. Those attending the mass thought the song was too risqué for a church service, with Pierpont's original lyrics talking about drag racing in the snow and a high-speed crash! Learn more "Jingle Bells" facts at History.com.
back to top