Good Food Fest
November 6 at the Kimberton Fairgrounds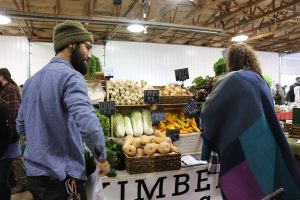 "Good food." The words mean something different to just about anyone you ask. To some, good food simply tastes good. To others, it may be food that has meaning or a special memory attached to it, like a favorite family recipe. And ideally, good food is food that's good for you, too.
But what makes food good for you? In part, it's where the food comes from.
That's where Good Food Fest comes in. This November, Growing Roots Partners along with Kimberton Whole Foods have planned Southeast Pennsylvania's ultimate celebration of good food — with a focus on the people who grow, make, raise and produce it.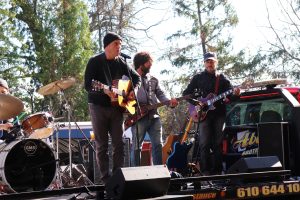 This second annual "epic farmers market" will showcase over 100 local farmers and markets in a fun-filled day at Kimberton Fairgrounds for the whole family to learn, enjoy and support PA agriculture. Good food lovers should expect to fill their favorite reusable shopping bags with locally made products and meet the people who made them, while sampling everything from farmstead cheese to coffee along the way.
Good food fans can also enjoy live music by Frog Holler Band, sip local libations from the Pouring Room and grab a bite at the many local food trucks that will be out for the day. Local agriculture is the star of the show, from a special Good Food Fest beer brewed with 100% local ingredients to live farm animals, fiber spinning and cooking demos.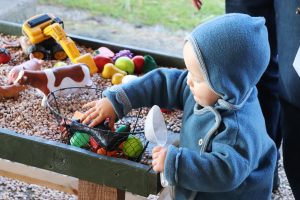 After a day spent at Good Food Fest, you might just have a deeper understanding of what "good food" truly means. The hope, of course, is that good food includes supporting local farmers and producers. Because as a wise farmer — Axel Linde of Lindenhof Farm — once said, "Good food is delicious and healthy for your body, because you are what you eat!"
IF YOU GO:
When: Sunday, November 6; 11 a.m. to 4 p.m. Rain or shine (the event is under cover)
Where: Kimberton Fairgrounds, 762 Pike Springs Rd., Phoenixville
Tickets: $5 before October 6; $8 after. Kids under 12 free. Tickets at GoodFoodFest.TicketLeap.com/GFF2022
More Info: On Instagram @GoodFarmsGoodFood, Facebook (Good Food Fest PA) and website, GoodFarmsGoodFood.com
back to top