Go Wild Around Wilmington
Family Fun in the Great Outdoors
Rappel down a rock. Climb aboard a train. Head to the Brandywine River to pedal or paddle. This summer, let your energy and imagination run wild around Wilmington.
Fun from "A" to Zoo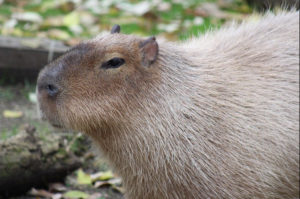 Have you missed people during the pandemic? Goats at the Brandywine Zoo certainly did. Happily, the Zoo is open, guests can pet the goats through the fence, and "the whole herd is happy to have their endless stream of human back-scratchers back," says Kate McMonagle, membership coordinator.
Spectacular for tiny tykes, the Brandywine Zoo features celebrity capybara Candace and, at the new outdoor Madagascar exhibit, four half-brother lemurs. Candace, the giant guinea pig look-alike, has her own pool, spits water from her nose and poses for her popular Instagram account. A hit with visitors of all ages.
The perky, quirky ring-tailed lemurs—Khal, Jamie, Tyrion and Bran—hang out on their hill, amusing and educating humans. They climb trees, perk up at noises and share leafy branches of Japanese knotweed like they're passing around a popsicle.
Explore Nature's Treasures
If watching lemurs leaves you with a taste for climbing and jumping, head to a Delaware State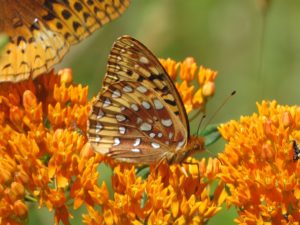 Park—each one a treasure—during their 70th anniversary.
Alopocas Run State Park in Wilmington offers rock climbing and rappelling at the blue granite cliffs. Or design your own obstacle course—scramble over boulders then leap over logs. Hike, bike or power your kick-scooter along the 7.5-mile paved Greenway—across bridges, through shady woods, past the cliffs and along the river. The trail has bicycle fix-it stations with tire pumps in case of too much adventure.
More gems await at Hockessin's Ashland Nature Center. Take a scenic drive through a covered bridge, by Wilmington & Western Railroad's tracks and to the Center's alluring entrance. Abundant green leaves, a hummingbird at a feeder and the sound of water spilling over rocks send workaday stress miles away.
Search for frogs and salamanders near the Visitors' Center. Watch monarchs and swallowtails flit around black-eyed Susans in the Butterfly House. Walk a ten-minute trail to the Archeology Dig, where past floods deposited rocks and debris. Kids of all ages can shovel and sift sand for bones, pieces of old dishes and other finds.
Ready to rest? Grab your camera and take a bench at Hummingbird Haven—Ashland's pollinator garden where ruby-throated hummingbirds flock to feeders, and butterflies and bees visit phlox and orange milkweed.
Another Treasure Hunt
If digging at Ashland whets your appetite for treasure hunting, try geocaching at hundreds of sites around Wilmington. In the world's largest live treasure hunt game aided by a phone app, geocaching adventurers search for hidden boxes holding little trinkets for taking and swapping. Carry hiking provisions, a phone with GPS and compass, plus a bauble for swapping (learn more at DEStateParks.com/Adventures/Geocaching).
Let your imagination run wild at other Delaware gems. Don your tiara and ride the Wilmington & Western Railroad's Princess Express featuring live entertainment with a fairytale theme. Or duck into the tulip treehouse at Winterthur's Enchanted Woods. Swing like a monkey or slide like a snail at Alopocas Run's Can-Do "boundless playground"—accessible for all kids.
Make a Splash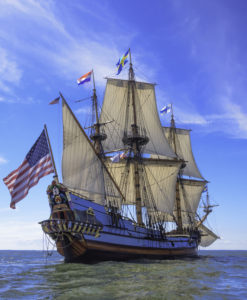 Laze your days away tubing down the Brandywine with Wilderness Canoe Trips. For longer adventures, slip into the river at the Brandywine Picnic Park in Pennsylvania for 12-mile kayak and canoe trips ending at Thompson's Bridge in Delaware.
Ahoy, landlubbers! What's the difference between a rope and a line, the quarterdeck and coach? Can you furl? Learn nautical terms while watching the water or get your hands wet by hauling lines during a cruise on the Kalmar Nyckel. After boarding Delaware's Tall Ship and leaving the dock, motor down the Christina River, passing under drawbridges, then feel the breeze as the captain calls out to set sail.
All Aboard
Marshall Steam Museum's Steamin' Days are back and they offer options for socially distanced rides around the lush Auburn Heights property, along with steam-popped corn from a vintage machine. Travel back in time on small steam or diesel trains or the spacious classic steam bus. Recent museum renovations include an expanded room for model trains.
For an unforgettable experience, take private driving lessons and a spin in a Model T on the grounds. Advance reservations required. Gatsby caps and summer driving coats optional.
Take a ride on the Wilmington & Western Railroad for views of the bucolic Red Clay Valley's farms, historic mills and tiny towns. Hop off at the Mt. Cuba Picnic Grove or continue to the Ashland Nature Center before looping back to the station. Who wouldn't want to experience a diesel or antique steam locomotive or ride the Doodlebug—a 1929 Pennsylvania railcar?
Dine Out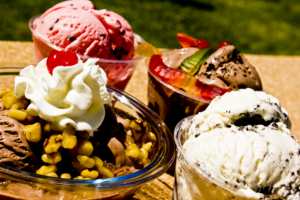 Extend your family fun day with take-out supper along a riverbank or outdoor dining.
Pick up iconic burgers, crinkle fries and diner fare from Goober's Diner, named after a 1960's television auto mechanic and giving a nod to the diner's garage next door. For adventure, try a handheld South African Merics chicken pie of succulent, flavorful chicken baked into an impeccable flaky crust by Executive Chef Tom Hannum, a Culinary Institute of America graduate.
For a superlative picnic to pack for the park, look no further than Truffle Parmesan Deviled Eggs from the House of William and Merry. Eat on their farmhouse porch or under umbrellas, but don't leave without dessert. While there's no such thing as an ordinary profiterole, Chef William's creations filled with chocolate mousse, served with candied hazelnuts and chocolate shavings, surpass all others.
Missing the ice cream festival at Rockford Park? Create a fiesta at Paleteria y Neveria Tocumbo with Mexican corn or tequila ice cream and guava or lime water ice.
Or get the inside scoop on fabulous flavors at Woodside Farm Creamery. At Woodside, where kids can run on the sprawling lawn and the weary can watch the weathervane's cow turn in the breeze, dig into an edible bowl or cone of irresistible Motor Oil—coffee ice cream, caramel and fudge—or chocolate thunder.
Pack your pod and go—there's an abundance of fun waiting for you.
For more fun things to do, check VisitWilmingtonDE.com.
back to top