Getaway Beyond PA
Cover photo by David Michael Howarth Photography
From history hubs and glass museums to hot springs and sculpture gardens—there's plenty to explore during a weekend getaway in our neighboring states!
Colonial Williamsburg, VA (5 hrs)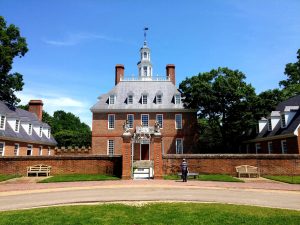 What better way to celebrate America's Independence then at one of our country's historic cities—Colonial Williamsburg. This history hub (along with nearby Jamestown and Yorktown) is the world's largest living history museum with 301 acres of iconic sites, 100 gardens, historic taverns and two world-class museums to explore. Best to plan a few days here to get the most from this immersive experience.
Leave behind the hustle and bustle of modern streets as you're transported back to quieter Colonial times with a horse-drawn carriage ride through the Historic Area. Or get into the spirit of 1776 at the musket range, where you can learn to fire a flintlock musket and get drafted to fight the British! Head down Duke and Gloucester Street and pop into Colonial-style shops for pottery, housewares, baked goods and other 18-century treats.
For those 21 and up (modern laws still apply) end the night by raising a mug of ale while digging into hearty pub fare at Chowning's Tavern or stepping back in time to 18th-century elegance at King's Arms Tavern.
It's where everyone will become a history fan. ColonialWilliamsburg.org.
Corning, NY (4 hrs)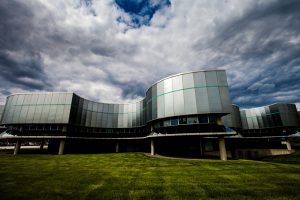 Head north of the PA state line and spend some time in the charming town of Corning, NY, full of quaint shops and historic innovations.
Take a stroll through picturesque historic Market Street, named by Travel & Leisure as one of "America's Most Beautiful Town Squares," and delight in over a hundred boutiques, art galleries and studios, along with plenty of spots for craft beverages
and delicious food. Nature lovers can revel in miles of beautiful trails at nearby Spence Crest Nature Center.
For a little history, check out the Corning Glass Museum and experience the town's claim to fame. Also known as America's Crystal City, Corning has been at the forefront of all things glass (think Edison's light bulbs, fiber optics, Gorilla Glass). Get a glimpse of more than 3,500 years of historic glass and marvel at live glassblowing demos by guest artists. Prep for the trip by binging Netflix's glass-blowing competition show, "Blown Away," featuring contestants competing for residency at the museum.
And plan a second trip in autumn for The Days of Incandescence festival, when the town transforms back to the 1880s to celebrate its role in creating the first light bulbs for Thomas Edison.
With something for everyone, a visit to Corning seems crystal clear. CorningFingerLakes.com.
Berkeley Springs, WV (3 hrs)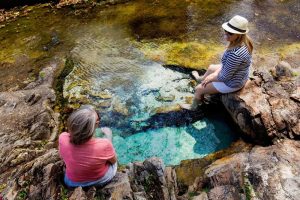 In need of an extended spa retreat? Visit America's first spa in Berkley Springs, WV. This historic spa town—even visited by George Washington 250 years ago—is perfect for a weekend getaway filled with relaxation and rejuvenation.
Named by USA Today in 2020 as one of the "Top 10 Best Small Historic Towns," Berkeley Springs boasts warm mineral pools, world-class dining, full-service spas and more than a hundred lodging options from elegant B&Bs to historic inns. Take a dip in healing waters in the centuries-old historic baths in Berkeley State Park, frequented by locals and tourists alike. The warm 74 degree temperature allows minerals to easily dissolve in the water for quicker absorption and increased relaxation. Another spa option is the newly opened Berkeley Springs Salt Cave offering halotherapy (a form of salt therapy) and infrared sauna rooms.
After a day of relaxation, make the trip to the downtown historic district with blocks of distinctive shops selling everthing from antiques and art to cheeses, candles and old-fashioned candy. Grab a bite at one of the restaurants in town like Berkeley Springs Brewing Company for BBQ and craft beer brewed using the spring's mineral water or Lot 12 Public House for upscale comfort cuisine in an elegant atmosphere.
Head home recharged. BerkeleySprings.com.
Grounds For Sculpture, NJ (1.5 hrs)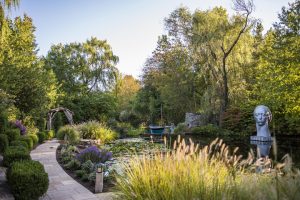 Discover the beauty, charm and whimsy that awaits at the Grounds for Sculpture in central New Jersey. This combo museum-sculpture garden-arboretum, spread across 42 picturesque acres, is perfect for wandering and discovering hundreds of contemporary sculptures—from emerging to distinguished artists, including renowned sculptor and gardens founder, Seward Johnson.
With flowers in bloom and native and exotic plant filling the gardens, this magical place lets visitors get lost in the beauty of art set in nature. Enjoy live performances, lectures from creative minds, workshops to feed your inner artist, plus rotating exhibits like the current "Bruce Beasley: Sixty Year Retrospective, 1960–2020" displayed outdoors and in the museum building.
After working up an appetite, head to the Rat's Restaurant, named for the Wind in the Willows character, Ratty. Dine in for country French cuisine and award-winning views of a recreation of Monet's bridge or picnic in the park with a starter, bottle of wine and sandwich options.
Art + nature = a perfect getaway. GroundsForSculpture.org.
back to top