Gallery Round Up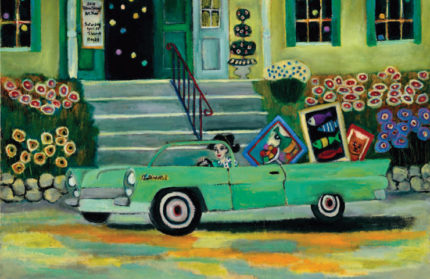 44th Annual Yellow Springs Art Show
Treat yourself to a day filled with creativity, culture and, of course, great art. The historic Lincoln Galleries at Yellow Springs are home to this year's juried art show, featuring a wide variety of works by some the finest artists living and working in the Delaware Valley and beyond.
Over 200 artists were selected to showcase their best work—everything from paintings, drawings, graphics and three-dimensional works. You'll recognize art show favorites—like Brad Earl, Joe Jacobs, Teresa Haag and Helena van Emmerik-Finn—alongside 23 newcomers eager to impress.
Kids will love the treasure hunt with prizes, and adults can wind down at the Wine and Cheese Happy Hour, May 5 from 5:30 to 8 p.m.
An artful way to round out Mother's Day!
Through May 14. Daily: 10 to 4. 610-827-7414; YellowSprings.org
West Chester Spring Gallery Walk
Art lovers, rejoice! West Chester's Spring Gallery Walk is back for its 27th year, with new exhibits set in a town that blends small town sophistication and urban ambiance. This year's Gallery Walk features a variety of art from local to international artists displayed in six galleries and over thirty-something "one-night-only" shows that represent the thriving artistic community that makes West Chester home.
View vibrant paintings in watercolor, acrylic and oil, or see stunning photography and sculptures. Beautifully crafted jewelry, ceramics and textiles are also featured exhibits of this walk.
Don't know where to start? Grab a map or a brochure to find a full list of locations and events, or look for signs to tell which buildings are official Gallery Walk Hosts.
This May, bring a friend and explore everything downtown West Chester has to offer during this special First Friday!
May 5, 5 to 9. 610-696-4046; GreaterWestChester.com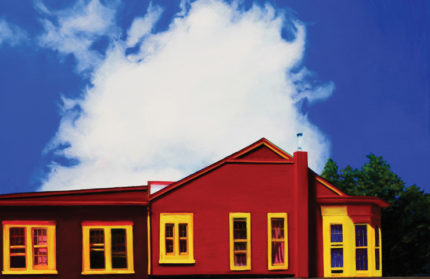 Chester County Studio Tour
"Engage with the Arts" at the 8th Chester County Studio Tour, featuring works from nearly 180 professional artists. Enter the working studios to see creativity in progress—everything from painting and sculpture to jewelry and photography.
Download your map for a truly personalized studio tour as your drive through the rolling hills of Chester County. You'll even have a chance to talk with the artists in their studios.
Looking for a souvenir? Check out the "County Collector Series" for framed 6" x 6" original pieces.
This art escape is worth marking your calendar for!
Tour: May 20, 10 to 6; May 21, 11 to 5. ChesterCountyStudioTour.com
Crafted at Eagleview
Check out one of the region's most recent additions to local art shows—Crafted at Eagleview! This outdoor exhibit is returning for another year, with more talent, music and fun.
This year, over 40 craftspeople will display their talent, with exhibits featuring watercolor paintings, hand crafted jewelry and more. Watch as East Fall Glassworks transforms glass into beautiful works of art and admire the hooked rug exhibit hosted by the Brandywine Valley Rug Hooking Guild.
Enjoy food from four restaurants in Eagleview, topped off with a cold glass of hand crafted beer. Bring the kids along for craft demos and fun for the whole family.
June 11, 10 to 3. Crafted-Eagleview.com
back to top