For the Love of Art
Arts Education and the Independent Schools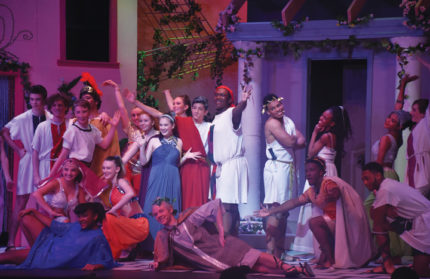 Arts education is on the rise at our area's independent schools. Local independent schools' arts facilities and resources continue to grow. Teachers are placing more emphasis on creativity and expression. The bright line between STEM—science, technology, engineering and math— and STEAM—add art to STEM—has blurred. And in some schools, STEAM, not STEM is the hot, new thing.
But what is arts education? Is creating art merely talent, discoverable but not teachable? Or is it a skill—one that can be practiced, developed, honed? Or does it matter? Whether it's a talent or skill, the central question may be how best to develop the artistic mind and personality.
At the independent schools of County Lines country, with their extraordinary resources, we wondered what was happening. And we found the answer was complicated.
Making Stuff
They're "making stuff," says Chris Fox, as he looks over the boys in his shop at the Haverford School, where he currently chairs the Art Department. Once known as an "old-school college prep school," the school now offers "more arts courses than you can take," says Fox.
For his part, Fox teaches the visual arts: woodworking, two-dimensional art (drawing, painting), three-dimensional art (sculpture, woodworking, metalworking, etc.) and visual communications (photography, video, animation). Each discipline involves foundations, design and portfolio courses, as well as a thesis, and follows concepts like structure, balance, shape and form, and techniques, like drawing and sculpture. Students are also exposed to great artists.
The training shows, opening young minds to new ideas. Will Clark, a senior headed for Davidson College, loves to work with new materials and learned how to sew and make a dress out of paper. Junior Drew Paradis is drawn to tools: currently, it's the router. Garrett Johnson, gregarious and entrepreneurial, worked on a huge mural in West Philadelphia and plans a career of "making connections."
Then there's Intel Chen, recently accepted at the University of Pennsylvania. Marrying art to technology, he breezily shows off his stunning photography and discusses his contributions to Haverford's robotics team, which finished 4th at the world VEX competition.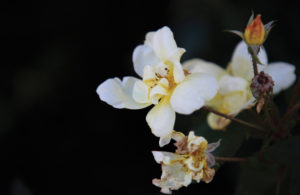 At Friends' Central School, a student inspects and fiddles, after-class, silently and seemingly obliviously, with a mandala she created: a piece of jewelry used in meditation inspired by ancient Sanskrit culture. Around her, the walls and shelves of the second-floor studio are brimming with student work: pottery, bracelets, baskets, handbags.
The curricular focus, explains Hilary Weiss, Chair of the Arts Department, is "wearable art." Through all these media, the thread is technique and composition. She shows me an exhibit of her students' finished works—photography, etched glass, ceramics, fiber basketry, for example. It's awesome. A student stops at a photo display, contemplates, and studies for several minutes on his way to lunch.
Inspired to Create … and Drive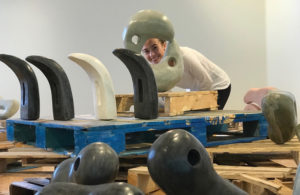 David Sigel, Chair of Episcopal Academy's Visual Arts Department, believes that art is teachable. "We're creative beings. Art is within all of us. It's a learnable process."
At the Crawford Campus Center is "The Shape of Things," a modernist exhibit of sculpture: abstractions, made of cast cement, modeled in plaster, lighter than they look, in groups of twos, threes and fours. The students "think about process, but don't get bogged down in process." They come "to think of art as an intellectual pursuit," says Sigel.
Thirteen students contributed to "The Shape of Things." An "Install-It" club is constantly searching for on-campus places to display student work, building their appreciation of art as well as teamwork. At Episcopal, students are busy: fitting art between academics and sports. It's rare that the school day ends before six.
Jane Chesson, a Tower Hill School teacher of the visual arts, highlights "process over the product." Art, she says, is "a naturally collaborative process." She recalls two boys, until then disengaged and distant, who learned to sew—their idea—to make a dragon pillow. Ultimately, they became leaders of the class.
Matt Kator, Department Chair, comments: "We can't grade your creativity, but can grade your focus, drive, output, how much you care about your project."
Building Life Skills
In her acting class at Tower Hill School, Rachel Marlowe guides upper school students as they rehearse lines from the play Picnic. She makes suggestions, has them do another take, tells them enthusiastically to "lean into it."
In another room, five students are designing a piece of scenery for this spring's production of Joseph and the Amazing Technicolor Dreamcoat. Enabled by laptops, the students question, research, offer hypotheses and answers.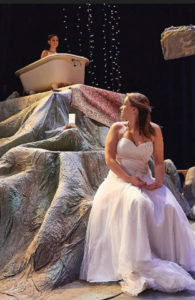 Learning "how to build things" is an example of "life skills," explains Kator, well aware that few will go on to art careers. Yet set design, an idea's implementation, the compromise between cost and functionality are all practical lessons learned.
Will Addis, Westtown School's Director of Theater Arts, shows me their on-campus theater. It's immense, modern and "constantly used." Students in the upper school will perform three plays this year: the spring play will consist of several short plays about life in high school. And, through its clubs, the students, on their own, are building the sets and designing the lighting.
A prop—a huge puppet—hangs over the back-stage workroom, explains Sarah Sullivan, the lead theater technician, who works directly with the students.          "The old idea is that the parents do it. Now students       do it."
Join the Ensemble
Last fall, Friends' Central School produced the fairy tale, The White Snake. In March, it will produce Newsies. Drama Teacher Terry Guerin details the grueling schedule for the actors and stage crew: about a quarter of the student body. She looks, above all, for "commitment."
Through the year, the school may take the students to Philadelphia or New York to see a play. Some will go to the American Shakespeare Center in Virginia.
A few will continue performing upon graduation. Benj Passack, class of 2003, for example, won an Academy Award for his song City of Stars in the movie La La Land. Guerin recognizes that, for most, however, their experience as part of the "ensemble" will "build their confidence, broaden their comfort zone, raise their social consciousness, push boundaries, and increase their humanity."
Discipline of Music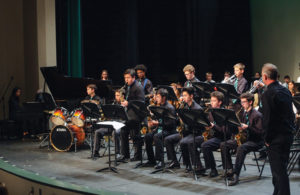 Two hundred years ago, when Westtown School was founded, its students were forbidden to sing. Today, they can participate in chorus, jazz ensemble, a symphonic band, string orchestra, the pit orchestra for the theater and an a cappella club. There is fast-growing interest in digital music as well. Times have changed.
At Wilmington Friends School, Performing Arts instructor Margaret Butterfield reports a full menu of performance activities are available: the symphonic band, jazz band and chorus. Students perform at a series of in-school activities, the Delaware Choral Festival, in the pit at school plays and other events. They experiment with arranging music.
The orchestra of Linden Hall scored "top orchestra" at Hershey Park last year. Violinist Cathy Liu and flutist Angelica Chen were accepted in the Pennsylvania Music Educator's District 7 Orchestra. Violinist Elizabeth Helm made it into the Central Region Orchestra, the next step after the District Orchestra. This spring, the chorus expects to perform at the Church Farm Schools choral festival.
Each of these events is a reason to practice and improve. In each, the student is working toward mastery of skills.
Art for a "Deeper Purpose"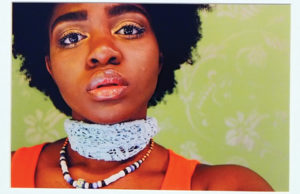 With a unique educational philosophy, Kimberton-Waldorf School is "not an art school but all Kimberton Waldorf students do art." Director of Enrollment Lisa Cordner explains that art serves "a deeper purpose" in its curriculum. "Success is measured by using skills of problem solving, creativity, following directions and overcoming struggles, not in the outcome of the art itself."
From the earliest grades, art is integrated into the school day, which also weaves together math, music, history and other subjects. With Moby Dick, for example, the students learn whaling songs, how to tie sailor knots and to make scrimshaw. They also visit the whaling museum and study the migration of whales.
Out of the Comfort Zone
Samantha Salazar, art teacher at the Tatnall School, explains that she's "always looking for students … to step out of their comfort zone." She wants "to see how creative they can be with concept, cohesion and willingness to work with new mediums as they produce artwork through a variety of techniques. Not every piece will be a success, but the willingness to complete a project and learn from the experience is important."
Final Thoughts
Art, it seems, is taught for several purposes at our area independent schools.
The first is straightforward: to teach skills and knowledge of tools. Whether painting, sculpture, woodworking, music or other art forms, students learns to communicate. Sometimes, learning supports so-called life skills.
Second, students learn to compose: to harness the skill's strength and, partially in concert with other skills, dedicate it to a message.
Third, for most undertakings, collaboration and teamwork—the benefits of the ensemble and collective experience—must be developed. If art is to communicate, it must be premised on awareness of how another feels.
And, fourth, basically through practice and experience, confidence and ultimately art emerge. Persistence and drive will bear on this.
Our schools are trying to capture, share and instill these lessons.
Arts Classes Beyond the Classroom
Looking for more opportunities for your budding artist or actor to develop new talents? Check out some local sources for classes.
Center for the Creative Arts – 410 Upper Snuff Mill Row, Yorklyn, DE – weekends and after school, financial aid/scholarships available, arts classes for kids and teens, ink, fitness, drawing, painting, sculpture, oil painting, stained glass, watercolor, ceramics, crochet, jewelry, printmaking, dance, theatre, photography, mosaics. CCArts.org.
Chester County Art Association – 100 N. Bradford Ave., West Chester – weekends and after school, parent-and-child classes; ceramics, fiber arts, painting, mixed media. ChesterCountyArts.org.
Community Arts Center – 414 Plush Mill Rd., Wallingford – weekends and after school, clay and ceramics, watercolor, painting, jewelry, drawing, printmaking, mosaics, photography, music and movement, yoga. CommunityArtsCenter.org.
Historic Yellow Springs – 1685 Art School Rd., Chester Springs – after school, teen and children's classes and workshops, clay and ceramics, drawing, painting, wood-firing. YellowSprings.org.
Main Line Art Center – 746 Panmure Rd., Haverford – weekends and after school; mixed media, painting and drawing, ceramics, sculpture and mosaics. MainLineArt.org.
People's Light – 39 Conestoga Rd., Malvern – acting classes year round, kids and teens 5-18. PeoplesLight.org.
School of Rock – Locations in Berwyn, Downingtown, Fort Washington and Philadelphia – individual and group lessons, workshops, camps and programs, children's and teen's, guitar, drums, bass, keyboard, singing. SchoolOfRock.com
Uptown Knauer Performing Arts Center – 226 N. High St., West Chester – weekends and after school, classes for kids preschool through high school, improv, acting, singing, musical theatre dance, voice acting. UptownWestChester.org.
Valotta Studios – 213 Pottstown Pk., Chester Springs – music classes and private lessons, kindermusik, musical theatre, guitar ensemble, ukulele club, piano ensemble, private lessons in bass, cello, viola, clarinet, drums and percussion, flute, french horn, trumpet, guitar, piano, saxophone and violin. ValottaStudios.com.
Wayne Art Center – 413 Maplewood Ave., Wayne – weekends and after school, children's and teen's classes and workshops, photography, drawing, painting, sewing, clay, cartooning, pottery, cooking. WayneArt.org.
YMCAs – multiple locations – different classes and class times offered at the 8 YMCA branches in the Greater Brandywine area; theatre, dance, pottery, drawing, painting, sewing and fiber arts, 3-D design, film, cartooning and character sculpture, cooking, general music, music: instruments like piano and guitar, parent-and-child classes. YmcaGBW.org.
back to top