Food News / February 2021
A few of our favorite things to share this month about local food and drink
Hot Coco Craze.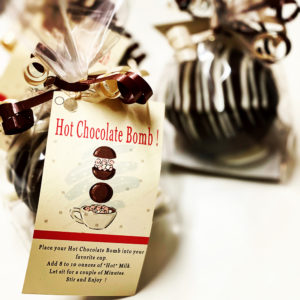 Spice up your hot chocolate game this season with a new twist—Hot Chocolate Bombs. Place the chocolate sphere in a cup of warm milk and watch the shell "explode" as coco powder and mini marshmallows spill out. Try this winter treat by making them at home or picking some up at your local candy shop. Visit Kelly's Kandy in West Chester or Christopher Chocolates in Newtown Square for specialty chocolate bombs. Christopher-Chocolates.com.
Shop and Go.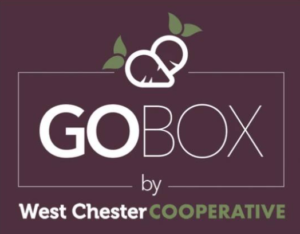 Creating access to local, organic and wholesome foods, the West Chester Co-op launched their curbside grocery pick-up GoBox. You can browse their online shop filled with staple items (like meat, milk, eggs and veggies) and specialty items (pies, cookies and kombucha) to create your own unique box ready for pickup. Not only will you be eating fresh and healthy foods, but you'll also be supporting so many local businesses. It's a win-win! 142. E. Market St., West Chester. WestChester.Coop.
Baring it All.
Taking inspiration from the 1999 Vitamix blender ad, Revivalist Spirits and participating chefs are stripping down for a fun and light-hearted social media campaign—Naked Chefs Revival. Local chefs, like Patrick Feury from Berwyn's Nectar, posed in their birthday suits with drinks made from Revivalist spirits to highlight the brand's products. Photos from the campaign are posted on social media and for each share, $1 will be donated to the Hospitality Assistance Response of Pennsylvania. RevivalistSpirits.com.
Waste-less.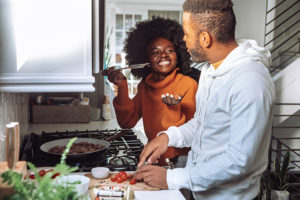 Looking to be more sustainable in the kitchen? Give No-Waste cooking a try. A new social media spotlight on No-Waste cooking is urging people to become more aware of their food waste. Don't throw away scraps, instead practice using every single part of vegetables, fruits, meats or whatever else is required for the dish. Check out Instagram account @MaxLaManna for recipes like no-waste baked mac and cheese, butter bean and kale stem soup or no-waste butternut squash hummus. Instagram.com/maxlamanna.
New in Town.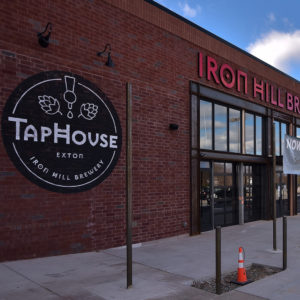 There's plenty to look forward to in 2021 including Iron Hill's first full-scale production brewery and taphouse in Exton. Stop by the Taphouse to enjoy casual fare like nachos, chicken wings and of course their pub style burgers paired with an extensive selection of craft beer. You can now dine in (with social distancing and safety precautions). Or take the Iron Hill experience home with canned brews thanks to their production facility. 260 Eagleview Blvd., Exton. IronHillBrewery.com.
back to top