Food News / April 2021
A few of our favorite things to share this month about local food and drink
Superfoods.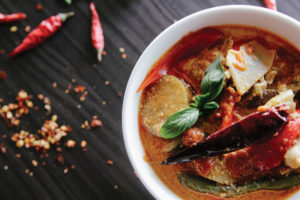 Eagerly awaited Good Life Organic Kitchen is now open for business in Eagleview Town Center. The Lancaster-based business expanded into Exton, creating a healthy and organic menu using ingredients from local vendors like Malvern Buttery and Green Lion Breads. Enjoy breakfast and lunch dishes like their Glo Grain Power Bowl or Greeña Colada Smoothie Bowl paired with cold-pressed juices and superfood specialty drinks like Spicy Turmeric Lemonade. 559 Wellington Square, Exton. GoodLifeOrganicKitchen.com.
Sweet Peeps.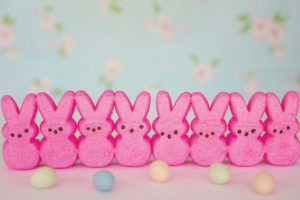 Easter's arrival means PEEPS season is here! The candy company is celebrating this holiday by releasing two new flavors—Hot Tamale Cinnamon and Froot Loops. Other returning favorites include cotton candy, sour watermelon and root beer. If you want more than the usual marshmallow chicks and bunnies, Peeps cereal will be making a comeback alongside Peeps flavored Lofthouse cookies, those soft cake-like treats. So many options to help you enjoy the holiday. PeepsBrand.com.
Fresh Fun.
For Earth Day on April 22nd, why not celebrate by eating a plant-based meal? According to the International Food Information Council, 28% of people are upping their plant intake in 2021 and incorporating things like vegan meats, which are an easy substitute because of their availability and environmental benefits. So on Earth Day 2021, dive into a vegan pepperoni pizza complete with cauliflower crust! Make sure you're getting enough plants in your diet while taking care of our planet. EarthDay.org. 
Eco Easter.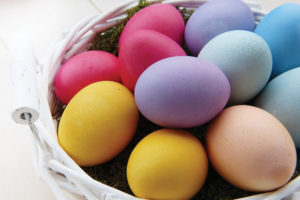 Need a more sustainable way to celebrate Easter? Consider using natural ingredients for dying Easter eggs. Find any color of the rainbow right at home, with pantry items like turmeric, blueberries, beets and onions. Take it a step further by pickling eggs with brine to create a satisfying tie-dye pattern while giving your eggs a pop of flavor. Embrace the tradition in an eco-way and create a tasty snack to add to a sandwich or salad the next day. AllRecipes.com.
Brand New.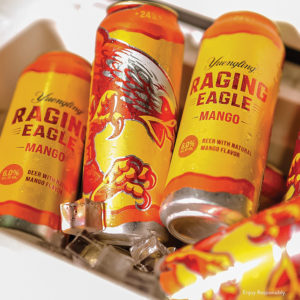 Spring is here and that means it's time to switch from those heavy dark beers to lighter and fruitier brews. Luckily, Yuengling is launching a new flavor, Yuengling Raging Eagle Mango Beer—a pilsner made with natural mango flavor perfect for warmer weather. The popular PA brewer is also planning a westward expansion with a rollout of beers in Texas. New flavor profiles and expansion plans are sure to keep this local brewery earning new fans. Yuengling.com.
back to top