February 2020 Picks
Our picks for top events in Chester County and the surrounding areas this month.
Philly Home & Garden Show
February 14–16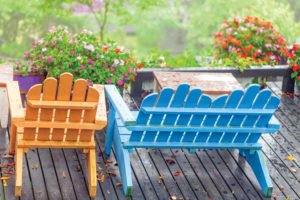 Stroll through more than 7500 square feet of inspirational gardens showcasing new gardening techniques, ideas and must-have products for 2020. Shop the flower shop, garden market and succulent bar and kick back and relax in the Wine Garden. Special guests Eric and Lindsey Bennett of HGTV's Desert Flippers and Barry Williams who played Greg on The Brady Bunch. Greater Philadelphia Expo Center, 100 Station Rd., Oaks. Fri., 11 a.m. to 9 p.m.; Sat., 10 a.m. to 9 p.m.; Sun., 10 a.m. to 6 p.m. $9–$11. PhillyHomeAndGarden.com.
Lititz Fire & Ice
February 14–15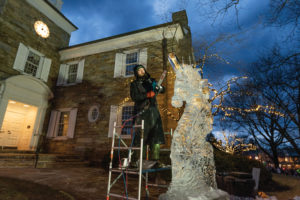 Feel the warmth at this free, family-friendly event in downtown Lititz. The ice festival features live ice carvings, food trucks, music, shopping and more. Bundle up for the Fire Show on Fri. & Sat., 5 to 9 p.m. Lions Chili Cook-off, carnival and vendor fair on Sat., at Warwick High School, 301 W. Orange St., Lititz, 11 a.m. to 3 p.m. Fun starts at
5 p.m. on Fri. For more information visit LititzFireAndIce.com.
Paint Out Chadds Ford
February 6–March 14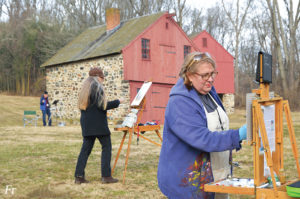 Celebrate local art and artists as they harken back to a time when early American painters such as Howard Pyle, Mary Cassatt, Andrew Wyeth and N.C. Wyeth were inspired by the beauty of the Brandywine Valley landscape. Painting takes place on Feb. 6, 7 and 8 and the public is invited to an Artists Reception and Wet Paint Sale on the 8th from 6 to 8 p.m. $15. Artwork will be on display and available for purchase through March 14. Barn Visitor Center, 1736 Creek Rd., Chadds Ford. 610-388-7376; ChaddsFordHistory.org.
2020 Cinema Celebration at The Colonial Theatre
February 9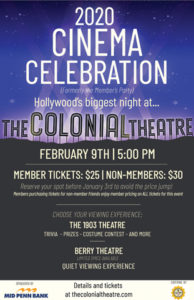 Gather your friends on the red carpet and prepare for an entertaining look back at the year-in-film. Select a viewing experience in the 1903 theater featuring interactive trivia, costume contest and more. Or, choose a quiet viewing experience in the Berry Theatre. Enjoy light fare, dessert and one beverage (beer and wine available for sale). 227 Bridge St., Phoenixville. 5 p.m. $35. 610-917-1228; TheColonialTheatre.com.
Shakespeare in Love at People's Light
February 26–March 29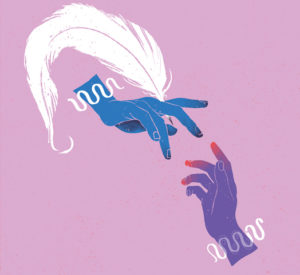 A stage adaptation of the 1998 Academy Award-winning film about the young playwright who finds his muse in a beautiful, intelligent noblewoman with dreams of the stage. Their affair is the inspiration for Shakespeare's next play, Romeo and Juliet. Recommended for ages 13+ due to mild sexual situations and some profanity. 39 Conestoga Rd., Malvern. Phone 610-644-3500 or visit website for times and tickets. PeoplesLight.org.
back to top