February Events In and Around Chester County
Our top picks for events this month
American Music Theatre Lights Up the Stage
February 3–27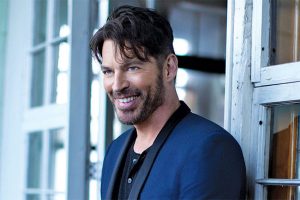 Treat yourself to one of these fantastic shows. Feb. 3, An Evening with Harry Connick, Jr., best-selling musician, singer, composer and live performer; Feb. 18,"Scooby-Doo! and the Lost City of Gold," an original live entertainment spectacular; Feb. 19, Roy Orbison and Buddy Holly: The Rock 'n' Roll Dream Tour; Feb. 20, The Righteous Brothers: Bill Medley & Buckley Heard; Feb. 25, Masters of Illusion; Feb. 26, Kansas: Point of Know Return Tour; Feb. 27, The Price is Right Live! 2425 Lincoln Hwy. E., Lancaster. 717-397-7700; AMTShows.com.
Kennett Chocolate Lovers Festival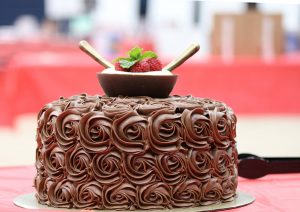 February 6
Sample as many chocolate delights as you wish—cakes, brownies, candies, cookies, cupcakes—made by three categories of bakers: professional, amateurs and students. Benefits United Way of Southern Chester County. Held rain, snow or shine. Unionville High School, 740 Unionville Rd., Kennett Square. VIP tickets, $35, noon entry; general admission, $17–$25, 1 p.m. entry. 610-444-4357; KennettChocolate.org.
Harry Potter Exhibition at The Franklin Institute
Opening February 18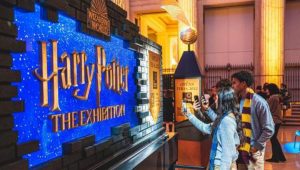 Celebrate the iconic moments, characters, settings and beasts as seen in the films and stories of "Harry Potter" and the "Wizarding World" through immersive design and technology. Visitors will get an up-close look at authentic props and original costumes from the "Harry Potter" and "Fantastic Beasts" films as they engage with magical environments and installations. 22 N. 20th St., Philadelphia. 9:30 a.m. to 5 p.m.; evenings Thurs.–Sun., 5 to 8 p.m. $30–$59. Advanced timed tickets required. FI.edu.
Brandywine River Museum of Art Plein Air Inside Out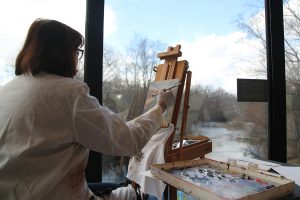 February 18 & 19
Enjoy the wintry beauty of Brandywine Creek from the museum's expansive atrium windows. Artists working in all media are invited to explore the vista from inside the museum where they can sketch, paint or photograph while staying warm. Participants may also enjoy sketching (with pencil) in the museum's galleries, provided they bring all art materials, including drop cloths. Advanced registration required. 1 Hoffman's Mill Rd., Chadds Ford. 10 a.m. to 4 p.m. $20. 610-388-8336; Brandywine.org.
Philly Home & Garden Show
February 25–27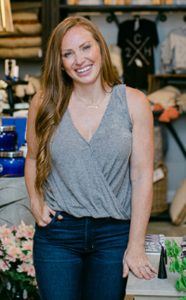 Stroll through more than 7500 square feet of inspirational gardens showcasing new gardening techniques, ideas and must-have products for 2022. Shop the flower shop, garden market and succulent bar and kick back and relax in the Wine Garden. Special guest on Feb. 26, Mina Starsiak-Hawk, home renovation expert, real estate agent and star of the HGTV series "Good Bones." Greater Philadelphia Expo Center, 100 Station Rd., Oaks. Fri., 11 a.m. to 9 p.m.; Sat., 10 a.m. to 9 p.m.; Sun., 10 a.m. to 6 p.m. $9–$11. PhillyHomeAndGarden.com.
back to top