Fall Guide to the Arts in the Delaware Valley
A preview of the upcoming season and summer concerts
Here's a preview of the fall season at area theaters and performance venues as well as special concert events. You'll want to mark your calendars early and check websites for even more performances.
View PDF version here.
Theaters & Venues with Music, Dance & Theater Performances
Suburban PA Counties
American Music Theatre
Since 1997, AMT has welcomed Opry legends along with Grammy, CMA, Tony and Oscar winners. They've hosted acclaimed original shows, national Broadway tours and Christmas extravaganzas. 2425 Lincoln Hwy. E., Lancaster. AMTShows.com.
Bird-in-Hand Stage
Offering exceptional entertainment, including Broadway-style musical theater and magic shows — one of Lancaster County's must-see stops for live performances. 2760 Old Philadelphia Pk., Bird-in-Hand. Bird-in-Hand.com.
The Colonial Theatre/Point Entertainment
Independent and classic films, concerts and community events. Major performances booked by Point Entertainment. 227 Bridge St., Phoenixville. TheColonialTheatre.com. PointEntertainment.com.
Kennett Flash
An all-ages, stage-centered, cafe-style venue showcasing professional national, regional and local music, comedy, children's programs and more. 102 Sycamore Alley, Kennett Square. KennettFlash.org.
Keswick Theatre of Performing Arts
A 1,300-seat venue hosting well-known acts with state-of-the-art sound and light. 291 N. Keswick Ave., Glenside. KeswickTheatre.com.
Longwood Gardens Performing Arts
The arts at Longwood are continuing to be as inspiring and beautiful as the Gardens. 1001 Longwood Rd., Kennett Square. LongwoodGardens.org.
Neumann University, Meagher Theatre
Modern 300-seat theater hosting lectures, theater, cinema and concerts. 1 Neumann Dr., Aston. Neumann.edu.
Sight & Sound Theatres
Faith-based live theater that's been described as "Christian Broadway." 300 Hartman Bridge Rd., Ronks. Sight-Sound.com.
Uptown! Knauer Performance Arts Center
Theater, music, dance, comedy and film in the heart of West Chester. 226 N. Hight St., West Chester. UptownWestChester.org.
West Chester University – WCU Live!
Live performances, open to the public, that include music, dance, comedy and speaker events. Emilie K. Asplundh Concert Hall and Madeleine Wing Adler Theatre, West Chester. WCUPA.edu/OCA/WCULive.
Delaware
Christina Cultural Arts Center
705 N. Market St., Wilmington. CCACDE.org.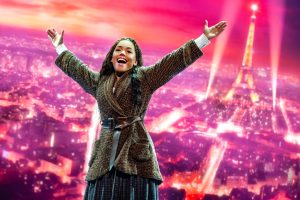 The Grand Wilmington
Presenting more than 75 shows most seasons — from symphony orchestras and ballets to the latest rock and comedy stars, jazz, folk, family artists and more. 818 N. Market St., Wilmington. TheGrandWilmington.org.
Market Street Music
Free Thursday Noontime Concerts as well as classical concerts in the evening. 1101 N. Market St., Wilmington. MarketStreetMusicDE.org.
Theatre N at Nemours
Independent feature films and concerts. 1007 N. Orange St., Nemours Bldg., Wilmington. TheatreN.org.
Philadelphia
The Academy of Music
Opened in 1857, it's the oldest grand opera house in the country still used for its original purpose. Broad & Locust Sts. AcademyOfMusic.org.
Annenberg Center for the Performing Arts
Dedicated to the advancement of a diverse and thriving cultural community. Univ. of Pennsylvania campus, 3680 Walnut St. PennLiveArts.org.
The Dell Music Center
This open-air amphitheater has 5,284 reserved seats and lawn seating for 600. 2400 Strawberry Mansion Dr. TheDellMusicCenter.com.
Kimmel Center for the Performing Arts
Premier performing arts groups reside at the Kimmel Center and the Academy of Music — the Philadelphia Orchestra, Philly pops, the Pennsylvania Ballet, Philadanco and more. 300 S. Broad St. KimmelCulturalCampus.org.
The Mann Center for Performing Arts
Located in Philadelphia's beautiful Fairmount Park, the Mann continues its tradition as the greater Philadelphia region's premier outdoor cultural arts center. 5201 Parkside Ave. MannCenter.org.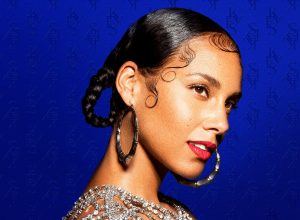 The Met Philadelphia
This is the former Philadelphia Metropolitan Opera House, originally built in 1908 by opera impresario Oscar Hammerstein. 858 N. Broad St. TheMetPhilly.com.
New Jersey
BB&T Pavilion
Outdoor amphitheater/indoor theater complex located on the Camden Waterfront. 1 Harbour Blvd., Camden. LiveNation.com.
Events & Series
Chester County 93rd Old Fiddlers Picnic, Aug. 13
Hundreds gather for music and memories. Hibernia County Park, Wagontown. ChesCo.org/CCParks.
Clifford Brown Jazz Festival, June 2023
Wilmington's tribute to a great man and his legacy is the largest, multi-day, free outdoor jazz festival on the East Coast. Rodney Square, 1000 N. Market St., Wilmington. CliffordBrownJazzFest.org.
Media Jazz By Night, Nov. 16
The 20th anniversary of this annual festival that serves up a lively night full of authentic jazz.  State St., Media. StateStreetBlues.com.
Paoli Blues Fest, Sept. 24
Perfect for blues lovers and anyone who likes to eat, dance, shop and enjoy great music. Location TBD. PaoliBluesFest.com.
Performance Groups: Dance
Suburban PA Counties
Brandywine Ballet
Providing professional training and performance opportunities and entertaining audiences as a premier ballet organization. Emilie K. Asplundh Concert Hall, 700 S. High St., West Chester. BrandywineBallet.org.
Chester County Ballet Company
A professional performance group at Chester County's oldest training school for dance. 321 S. High St., West Chester. HarrisonDanceStudios.com.
Delaware
First State Ballet Theater
Delaware's professional ballet company presents full-length ballets and mixed-repertory programs. 818 N. Market St., Floor 3R, Wilmington. FirstStateBallet.com.
Philadelphia
Philadelphia Ballet Association
A premier ballet company, receiving widespread critical acclaim for extraordinary performances of a diverse classical and contemporary repertoire. 300 S. Broad St. PhiladelphiaBallet.org.
Music
Suburban PA Counties
Brandywine Singers
A choral ensemble with a wide repertoire of music, partnering with other groups to present concerts. TheBrandywineSingers.org.
Chester County Choral Society
Led by a professional director and accompanist, performing diverse choral music. P.O. Box 3466, West Chester. ChesCoChoral.org.
Chesco Pops Orchestra
Comprised of 65 talented and dedicated musicians from around the county, performing pops, jazz and light-classic repertoire. P.O. Box 2468, West Chester. ChescoPops.org.
Delaware County Symphony
This community orchestra performs at Neumann University. Meagher Theatre, Concord Rd., Aston. DCSMusic.org.
Immaculata Symphony
From as far back as 1920, this orchestra has grown from a chamber-size group to a large ensemble. 1145 King Rd., Immaculata. ImmaculataSymphony.org.
Kennett Symphony
Experience the unique thrill in witnessing the energy and passion of Music Director Michael Hall and the professional musicians recreating musical masterpieces. 106 W. State St., Kennett Square. KennettSymphony.org.
Lancaster Symphony Orchestra
Entertaining and educating the south central PA community through live musical performances. 48 N. Christian St., Lancaster. LancasterSymphony.org.
Opera Lancaster
Nonprofit group producing operas since 1952. 411 W. King St., Lancaster. OperaLancaster.com.
Rose Tree Pops Orchestra
A community orchestra with performances ranging from classical to pops to Big Band. P.O. Box 932, Media. RoseTreePops.org.
Theatre Organ Society of the Delaware Valley
TOSDV owns, maintains and presents theater organ concerts and silent movies on a 3/24 Wurlitzer theater pipe organ at the Colonial Theatre in Phoenixville. P.O. Box 2296, Sinking Spring. TOSDV.org.
VoxAmaDeus
Musicians known for historical accuracy, frequently performing on authentic Baroque instruments. P.O. Box 203, Gladwyne. VoxAmaDeus.org.
Delaware
Brandywine Baroque
Chamber music on period instruments. Barn at Flintwoods, 205 Center Meeting Rd., Wilmington. BrandywineBaroque.org.
Delaware Symphony Orchestra
Performing classical and chamber concerts, Delaware's only professional symphony orchestra begins with its Classic Series and a return to Copeland Hall. 100 W. 1oth St., Wilmington. DelawareSymphony.org.
OperaDelaware
The only professional opera company in the state and the 11th oldest in the country. 4 S. Poplar St., Wilmington. OperaDE.org.
Serafin Ensemble
"The Serafins" is a group of internationally acclaimed performing artists devoted to collaborative chamber music performances of repertoire for up to eight players. The ensemble evolved from the former Serafin String Quartet. 4101 Washington St., Wilmington. SerafinEnsemble.org.
Philadelphia
The Philadelphia Orchestra
Yannick Nézet-Séguin joined the small yet illustrious group as the eighth music director of the Philadelphia Orchestra in over 116 years. One of the preeminent orchestras in the world. 1 S. Broad St. PhilOrch.org.
Performance Groups/Schools
Longwood Performing Arts
Classes from experienced faculty in a variety of dance styles. 633 W. Cypress St., Kennett Square. LongwoodPerformingArts.com.
West Chester Studio for the Performing Arts
Teaches are experienced professional actors and provide a high-caliber performing arts education to students of all ages and abilities. Held at the Chester County History Center, 226 N. High St., West Chester. WestChesterStudio.com.
West Chester University Department of Theatre and Dance
Presenting classic, contemporary and new plays, musicals and dance produced by faculty, students and Philadelphia guest artists. E.O. Bull Center for the Arts, High & Rosedale Sts., West Chester. WCUPA.edu/TheatreDance.
West Chester University Wells School of Music
As many as 300 student and faculty performances open to the public each year. Concerts include opera, jazz, symphony orchestra, percussion, wind ensemble, choral, vocal and other small and large ensemble recitals. Swope Music Building and Performing Arts Ctr., 817 S. High St. WCUPA.edu/Music.
Delaware
The Music School of Delaware
Performances include diverse musical styles and feature expert faculty, regional artists, internationally acclaimed guests and students. 4101 Washington St., Wilmington. MusicSchoolOfDelaware.org.
Theater – Professional
Suburban PA Counties
Bucks County Playhouse
Located on the site of a former grist mill on the banks of the Delaware River. 70 S. Main St., New Hope. BCPTheater.org.
Fulton Theatre Productions
A National Historic Landmark, considered the nation's oldest continually operating theater. 12 N. Prince St., Lancaster. TheFulton.org.
Hedgerow Theatre
Featuring classical productions, fun-filled farces and traditional tales for the whole family. 64 Rose Valley Rd., Media. HedgerowTheatre.org.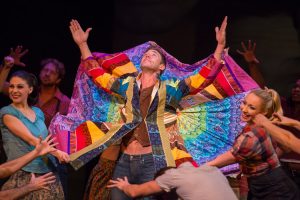 Media Theatre
Producing five musicals annually, plus children's productions, the Media Theatre has been honored with numerous awards for its performances. 104 E. State St., Media. MediaTheatre.org.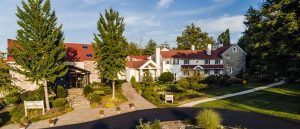 People's Light
One of Pennsylvania's largest professional theaters offer year-round programming in two performance spaces, mixing contemporary plays, music theater, classics and world premieres. 39 Conestoga Rd., Malvern. PeoplesLight.org.
Theatre Horizon
A professional nonprofit theater company producing dramas and musicals and presenting original works. 401 DeKalb St., Norristown. TheatreHorizon.org.
Delaware
The Candlelight Theatre
Celebrating 50 years of dining and entertainment, Delaware's first dinner theater offers musicals, comedies, comedy club, quizzo and varied concerts. 2208 Millers Rd., Wilmington. CandlelightTheatreDelaware.org.
Delaware Theatre Company
Experience Broadway-caliber productions at this spacious regional theater. Located on the Wilmington Riverfront, DTC has free parking and a concessions stand with wine, beer and light snacks. 200 Water St., Wilmington. DelawareTheatre.org.
The Playhouse on Rodney Square
Located in the Hotel Du Pont, stars of stage and screen have graced the Victorian stage since 1913. 1007 N. Market St., Wilmington. ThePlayhouseDE.org.
Philadelphia
Forrest Theatre
1114 Walnut St. ShubertEvents.com.
Merriam Theater
250 S. Broad St. KimmelCenter.org.
Philadelphia Theatre Company
480 S. Broad St. PhiladelphiaTheatreCompany.org.
Walnut Street Theatre
825 Walnut St. WalnutStreetTheatre.org.
Theater – Community
Suburban PA Counties
Barley Sheaf Players
Housed in the old Oddfellows Hall, offering a five-show season, summer youth programs, Play Festival, holiday production and children's workshops. 810 N. Whitford Rd., Lionville. BarleySheaf.org.
Footlighters Theater
Since 1930, this group has continued to entertain Main Line audiences with each production. 58 Main Ave., Berwyn. FootlightersTheater.com.
Forge Theatre
Year-round entertainment with six productions. 241 First Ave., Phoenixville. ForgeTheatre.org.
The Players Club of Swarthmore
A community-based theater with seven main stage shows, plus smaller "Second Stage" productions. 614 Fairview Ave., Swarthmore. PCSTheater.org.
SALT Performing Arts
Live community theater, workshops, dinner theater, summer camps and community outreach. 1645 Art School Rd., Chester Springs. SALTPA.com.
Delaware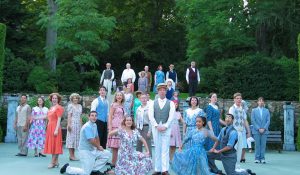 The Brandywiners, Ltd.
The Brandywiners perform annually at Longwood Gardens. P.O. Box 248, Montchanin. Brandywiners.org.
Delaware Children's Theatre
Popular theater productions that entertain and educate. 1014 Delaware Ave., Wilmington. DEChildrensTheatre.org.
Wilmington Drama League
Hosting volunteer-produced performances, plus children's theater performances. 10 W. Lea Blvd., Wilmington. WilmingtonDramaLeague.org.
Outdoor Concerts
Through August 14
Delaware County Summer Festival
Upper Providence. DelcoPA.gov/Departments/Parks/SummerFestival.html.
Through August 21
West Goshen Summer Concert Series
West Chester. WestGoshen.org.
Through August 28
Bryn Mawr Twilight Concerts
Bryn Mawr. BrynMawrTwilightConcerts.com.
Through August 30
Concerts in Eagleview
Eagleview. EagleviewTownCenter.com.
Through September 10
Upper Merion Concerts Under the Stars
King of Prussia. UMTownship.org.
Through September
Longwood Gardens Concerts
Kennett Square. LongwoodGardens.org.
Through October 20
Live Music at King of Prussia Town Center
King of Prussia. KingOfPrussia-TownCenter.com.
July 7, 27
Charlestown Summer Concerts
Malvern. Facebook.com/CharlestownDay.
July 7, 28, August 18
Music at Marshall
West Chester. MarshallSquarePark.org.
July 8
Friday Night Lights at ChesLen Preserve
Coatesville. NatLands.org.
July 14–September 1
Summer in the Park Concert Series at Wilson Farm Park
Wayne. Tredyffrin.org/Departments/Parks.
July 16
Tie-Dye Music Festival at Community Arts Center
Wallingford. CommunityArtsCenter.org.
July 31, August 14, 21
Miller Park Summer Concert Series
Exton. WestWhiteland.org.
August 4–14
Musikfest
Bethlehem. Musikfest.org.
August 5–26
Phoenixville Summer Concerts
Phoenixville. PhoenixvilleFirst.org.
August TBD
Wilmington's Riverfront Blues Festival
Wilmington. RiverfrontBluesFestDE.com.
August 18–21
Philadelphia Folk Festival
Upper Salford Township, PA. FolkFest.org.
September 16–18
Xponential Music Festival
Camden, NJ. On the Waterfront. XPN.org.
September 24
People's Festival – Annual Tribute to Bob Marley
Wilmington. PeoplesFestival.com.
back to top