Exploring Downingtown and Exton
From great schools to great bites, this area has plenty to offer.
Filled with understated charm, interesting history and famous natives (like Falcons quarterback Matt Ryan), the Downingtown and Exton area has been an important part of Chester County since the early 1800s.
Today Downingtown is a growing and thriving area with an acclaimed school district (ranked #20 nationally and #2 in Pennsylvania), restaurants for every taste, parks and trails to explore, and family fun options.
Just a stone's throw away is Exton, a major shopping district with malls (indoor and outdoor), local shops and even more places to grab a bite or pick up take out.
We've gathered some noteworthy spots to help you plan your next visit.
Time to Take-out
Looking for new options to expand your take-out game? Both Downingtown's and Exton's dining scenes have grown significantly with plenty of restaurants to choose from.
Check out some of our favorites in Downingtown, like Estrella Tacos y Mas for, you guessed it, great tacos and more, including brisket chili or vegetarian tacos (available in family meals). Order a DIY margarita kit for the perfect take-out taco Tuesday.
Switching from fine dining to takeout in response to current conditions, Amani's BYOB is creating weekly menus for customers to enjoy delicious seasonal creations at home. Try entrees like their New York strip served with goat cheese and forest mushroom mac and cheese or savor seafood risotto with saffron cream and shrimps, scallops and clams.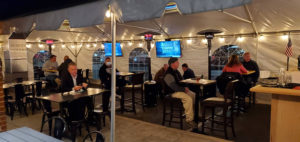 If you're looking to dine in or out safely, head to Exton and Ron's Original Bar & Grill. Grab a table at their tented outdoor patio complete with a heating system, full bar and additional propane tanks for extra warmth. Dine outside and enjoy Italian specialties like crab and sausage Amatriciana and drunken shrimp capellini, all while staying toasty. Plenty of take out, too.
Another Exton favorite is family-owned Appetites on Main, located in Main Street in Exton. Outdoor seating is still open with limited availability based on weather conditions. Chow down on entrees like the ultimate burger piled with shoestring fries, BBQ sauce, bacon and American and cheddar cheese. If the weather is too cold, order to go.
And a bright light on the Exton and Downingtown dining scene is the opening of a new restaurant—La Tavola Famiglia (meaning "the family table" in Italian). Traci and Michael Carneglia, owners of A Cut Above Deli, are expanding into Downingtown with their Italian restaurant set to open early this month. Enjoy comforting Italian meals as you gather around "the family table".
Carb lovers can shop local and pick up bakery items at Brandywine Valley Bread in Downingtown. Take in the delicious aroma of fresh baked bread and pastries as you select treats like almond croissants, morning buns and seeded ancient grain loaves. There's more carb-loading at San Marco Pasta for fresh-cut pasta, sauces and cannolis to help bring the taste of Italy to your kitchen.
Happy Hour
Looking for an adult beverage to complement your takeout? Ever-popular Victory Brewing Company has its home base in Downingtown. Stop by their taproom and pick up drinks to go from their extensive selection of full flavored beers.
For more options, visit another Downingtown spot, East Branch Brewing Company. Enjoy brews like Estemere, an English pub stout, or Aigre D'or, a sour Belgian ale. Pair your beers with entrees including brie and pomegranate grilled cheese and brisket noodles.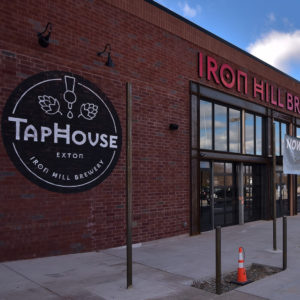 Also close by, Station Taproom offers craft cocktails to go, including a Moscow Mule, Dirty Martini and Old Fashioned—all perfect for getting the craft cocktail experience right from home.
Exton's beer scene continues to grow with Iron Hill's newest Taphouse now open. Pair their signature burgers with award winning beers and be grateful for great local food. The Taphouse is open for takeout and delivery and the dining room is now open with social distancing and safety precautions.
More notable options in Exton include World of Beers, with over 350 craft and domestic cans and bottles, and Stolen Sun Brewery and Roastery, serving craft beer and specialty coffee in their newly expanded space. The new space includes a dedicated coffee roasting area, a new smoker for BBQ menu items (like Korean BBQ pork belly tacos) and plenty of space to safely enjoy some brews. Try options like Cosomogryl, with flavors of pineapple and grapefruit, for happy hour and pick up a bag of their coffee beans to perk up your mornings.
Shop Local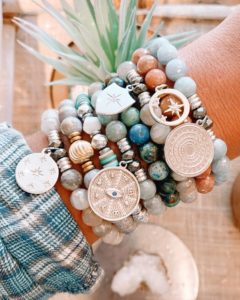 Downingtown and Exton are home to an extensive shopping scene and now more than ever it's important to shop local and support the businesses that make our area unique. From large malls and strip malls to local specialty shops, there's a place for every shopping need.
Looking to make a day of it? Start at Eagleview Town Center for a stop at local favorite Wellington Square Bookshop. You can browse their selection online or stop in to pick up the next title on your reading list. Next, head to Restaurant Row at Eagleview for modern Mexican food at Al Pastor or superb sushi at Bluefin Eagleview.
And for more shopping, head out on Route 30 to Exton Mall with new additions, like Jeff Devlin's SchoolHouse Woodworking on the second floor. The HGTV and DIY network host is instructing woodworking classes, consulting on home renovation projects and selling home décor. Find inspiration for your next home project and call to schedule an appointment.
Take advantage of a sunny day and stroll through the outdoor mall, Main Street at Exton. Pick up clothing and jewelry at Exton Place boutique or haircare products at Avanté Salon.
Help keep these local businesses busy even after the holiday season.
Green Spaces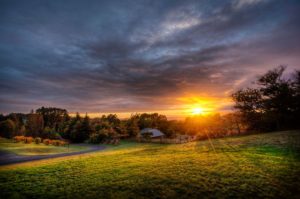 Looking for a new spot to get some outdoor exercise (think about those New Year's fitness resolutions)? There are several trails and parks worth exploring in the Downingtown/Exton area.
Originally the Waynesburg Rail Line, Struble Trail is a mostly flat, 2.6-mile trail perfect for riding bikes, running, hiking and walking. Try taking a mindful walk while taking in the beautiful scenery of running waters (courtesy of the Brandywine Creek) and vegetation native to Chester County.
Another spot to check out is Boot Road Park in Exton, a community park filled with both active and passive recreation opportunities. From baseball diamonds, playground equipment and walking areas to benches, picnic areas and even a butterfly garden (best enjoyed in warmer months), there's plenty to do.
Or spend a peaceful afternoon at Marsh Creek State Park right in Downingtown. This scenic 1,784-acre park contains the 535-acre Marsh Creek lake perfect for fishing and sailing when the weather improves. For now, enjoy the view of the lake and hiking the trails located on the west side of the park.
From a full day of shopping or hiking to dinner and drinks, Downingtown and Exton are happy to help fill your weekend. We hope you explore these towns and enjoy all they have to offer.
back to top