Explore Chester County
The fastest growing county in Pennsylvania, Chester County has much to recommend it—a high standard of living, great public and private schools, plenty of preserved open space. And it has a remarkable collection of distinctive towns, from its county seat of West Chester, to several of Philadelphia's tiny Main Line towns (including Malvern, Berwyn and Devon), plus charming historic towns like Oxford, St. Peter's Village and Historic Yellow Springs. Here are four towns interesting enough to merit a day trip and certainly worth exploring and supporting.
West Chester
Designated a Great American Main Street, West Chester has won its share of accolades as perfect small town,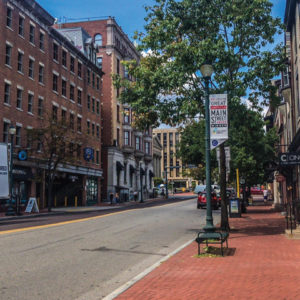 best place to retire, and an arts and tree town, to name a few. This county seat is also home to history as site of the Chester County History Center (new name) and the publication of the first biography of Abraham Lincoln. The town's stately Greek Revival buildings include the Old Courthouse, built by Thomas U. Walter (architect of the U.S. Capitol), and others adding charm to the tree-lined streets with brick sidewalks.
West Chester has become well known as a dining destination, with 70-some eateries spanning Best of Philly white-table-cloth Andiario to tiny D'Ascenzo's Gelato. Cuisine options range from Greek to Jamaican to poke to vegan, with a bounty of choices in between. Restaurants were busy offering take out and are now working on making more outdoor dining options available as parts of downtown streets shut down to traffic. See the article about West Chester in this issue.
Town-wide events—Short Film Festival, Restaurant Festival, Chili Cookoff, Criterium Bike Races and a blockbuster Christmas parade—have drawn thousands to the downtown district each year. Here's hoping we'll be able to enjoy them all again soon.
TIP: Check out the art around town, from the Uptown! Knauer Performing Arts Center to the annual Gallery Walk tours (Oct. 2), to lamp post banners designed by local artists and the Chester County Art Association.
Phoenixville
An old iron and steel mill town has emerged from the ashes much like its namesake to create a new life. This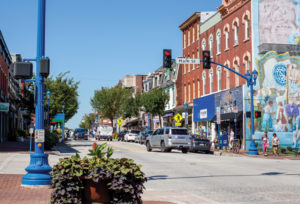 now-vibrant town attracts multiple generations to a walkable downtown area to enjoy all Phoenixville has to offer.
Restaurants fueled the town's renaissance and sparked a busy nightlife. Although early pioneer Majolica closed its doors in late 2019, new eateries like trendy Sedona Taphouse fill the expanding main drag along Bridge Street. The historic Columbia Hotel houses the welcoming Great American Pub, while newer construction across the street is home to Vintner's Table.
Independently owned shops add to the town's flavor. Sample goodies from Bridge Street Chocolates or buy a book at newly opened Reads & Company. The classic and recently renovated Colonial Theatre offers films, live performances and 20 years of hosting its annual Blobfest in July, to commemorate that 1950s cult movie that includes some scenes shot locally.
Also notable: Phoenixville has more breweries per square foot than anywhere else in the U.S., so be sure to visit one while you're there. Drink there or take out.
TIP: Walk the loop along Bridge Street in Phoenixville and spot several colorful murals depicting the town's history. And mark your calendar for the Burning of the Phoenix before Christmas, a major community event.
Kennett Square
Yes, it's the Mushroom Capital of the World, producing over a million pounds of the product a day. And the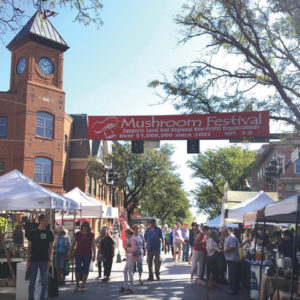 town holds an annual Mushroom Festival as well as drops a lit mushroom-shaped ball on New Year's Eve. A shop named the Mushroom Cap sells predicable souvenirs and most restaurants in town include food with fungi on their menus. But there's more to this lively community near Longwood Gardens.
State Street is lined with independently owned shops—from Square Pear art gallery to charming boutiques. Yet eateries fill even more storefronts—there's Aimee Olexy's famed Talula's Table, Molly Johnson's delish Nomadic Pies, and Jack and Sam Mavraj's beloved La Verona among many others.
And off the main street lie other discoveries. Beer fans will enjoy sampling Braeloch Brewing, Kennett Brewing, Victory Brewing or the beer garden at The Creamery, with the option to throw axes at the Chop Shop. Those looking for artisan goods should head for The worKS, a curated showcase of one-of-a-kind locally made goods.
TIP: First Fridays in Kennett have hosted Art Strolls. Here's hoping they return, along with the Kennett Brewfest in October—a chance to sample local and national breweries from tiny plastic mugs, all for a good cause.
Malvern
A great place to live, work and play, Malvern is a small town village with its center just off busy Lancaster Ave.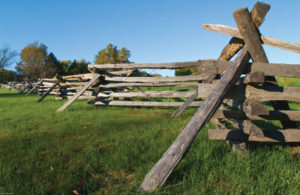 This Main Line town is home to a key Revolutionary War battle, commemorated at the Paoli Battlefield (yes, the name is confusing). The town is also the site of General Mad Anthony Wayne's home, Waynesborough, a house museum and national historic landmark.
Beyond its historic roots—reflected in bold murals around town—Malvern hosts street festivals, parades (the longest running Memorial Day parade, started in 1868), and Third Thursday Strolls along King Street. Strollers can browse boutiques like Posh, Gingy's and Malvern Saddlery, along with a wide variety of restaurants.
Mainstay Restaurant Alba has been a fixture for years, serving up farm-to-table goodness before moving to take out. Malvern Buttery soon became a community hangout attracting the faithful with fabulous pastries and breads. Newly arrived Brick and Brew was packing them in before social distancing happened. Be sure to support these and other Chester County restaurants.
TIP: Attractions outside downtown Malvern include acclaimed repertory theater, People's Light, 19th-century crossroads town at Historic Sugartown, and Radnor Hunt, site of an annual steeplechase race attracting 20,000+ fans for a good cause.
back to top