Events Blog—Apr. 25–May 1
Welcome back to our weekly events blog, where we keep you up-to-date with the best Chester County events!
We're closing out April with a packed weekend of fun for everyone and every family. Stroll through an art show, watch short films, sip some new wines—the possibilities are endless!
For more events, check out the Events Page on this website.
57th Philadelphia Antiques & Art Show—Apr. 25–28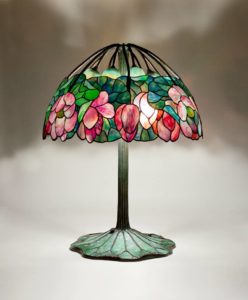 Marking over half a century of showcasing the country's preeminent dealers of museum-quality antiques and fine art from the 17th century to the present, this is a can't miss event.
The Preview Party on April 25 gives you a sneak peek of what will be on view at the show, all while you enjoy an evening of music, delicious food, and the arts. Proceeds of the show benefit Penn Medicine and Philadelphia Museum of Art's Division of Education and Public Programs. Tickets $5–$20. More at PhiladelphiaAntiquesAndArtShow.com.
The Navy Yard, Marine Parade Grounds, 11th St. & Kittyhawk Ave., Philadelphia. Thurs., 6 to 9 p.m.; Fri.–Sat., 11 to 8; Sun., 11 to 5.
15th West Chester Film Festival—apr. 26–28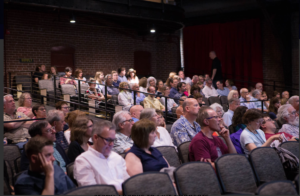 Calling all film lovers! The West Chester Film Festival celebrates its 15th year by showing over 60 short films from around the world. In addition to the regular festival, you can support budding filmmakers at the Young Filmmaker Film Festival and bring your kids along to the Family Film Festival.
The weekend's events include the Opening Night Party, a meet-and-greet with filmmakers, pop-up film blocks, workshops and the Closing Nights Awards Party. Check the website for info on film block and events. Tickets $5–$115. More at WestChesterFilmFestival.com.
Opening Night Party, Fri., 5 p.m.; Closing Night Party, Sun., 6 p.m.
46th Annual Yellow Springs Art Show—Apr. 26–May 13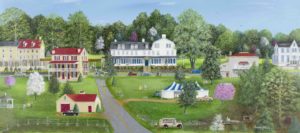 This year's Annual Yellow Springs Art Show will showcase artwork from over 200 juried artists from the Delaware Valley, featuring paintings, drawings, graphics, sculpture and more. The kiddos will enjoy a treasure hunt with prizes to get them engaged with local art.
Join artists and art collectors at the Opening Gala on Friday, April 26 to see and buy artwork before the exhibit opens to the public, and for a silent auction of this year's Poster Competition winner. More at YellowSprings.org.
1685 Art School Rd., Chester Springs. Opening Gala, 6 to 9 p.m, tickets $45–$75. Daily, 10 a.m. to 4 p.m.; Fri., 10 a.m. to 8 p.m, free.
Sheep and Wool Day at Springton Manor Farm—Apr. 27
It's "shear" fun this weekend at the Sheep and Wool Day at Springton Manor Farm. Ride the Ferris wheel and other carousel rides, learn how to spin, weave, knit and crochet, visit the family farm museum and more.
Your kids will love visiting with the animals, including baby lambs and goats, and seeing animal exhibits, including ponies and milking goats and cows. Or browse the plants and crafts sales. Parking and admission free, with fees for some other activities. More at ChesCo.org/2307/Sheep-Wool.
Springton Manor Elementary School, 860 Springton Rd., Glenmoore. 11 to 3.
Uncork a Taste of Spring—Berks County Wine Trail—Apr. 27–28
Sangria, Riesling, Chardonel—the Berks County Wine Trail is holding a free wine tasting event, Uncork a Taste of Spring! Eleven area wineries are participating with new release wines that are as fresh as the new season.
Apple cinnamon cake, Mexican street corn salad and white cupcakes are just a few of the planned sample pairings at some of the wineries. So grab your besties, get on the trail, and start sampling! Sampling of featured wines free; fees for tasting full wine lists may apply. More at BerksCountyWineTrail.com.
See website for participating wineries. Noon to 5 p.m. both days.
back to top