Drive to Delaware
Although many of our readers live in or visit Delaware often, too many others have not explored the First State.
Although many of our readers live in or visit Delaware often, too many others have not explored the First State. This neighboring destination—close enough to be an easy drive, yet distant enough to feel like a getaway—has much to recommend it. There's history, gardens, cultural attractions, tax-free shopping, plus beautiful beaches (see Recent Discoveries in this issue). Here are a few highlights to entice to do Delaware soon.
Mt. Cuba Center
One of the many former du Pont properties, Mt. Cuba's 500 acres of gardens, ponds and local flora are now a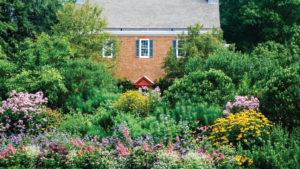 public garden focused on native plants. With display gardens, research facilities, and a recent feature in the New York Times, the Center is best know for its spectacular wildflowers.
The gardens opened first to members, who got a preview of what they've been missing while Mt. Cuba was closed. Ticket holders will be able to again enjoy the gardens, starting June 17, while observing safety protocols (contactless ticketing, one-way traffic, mask, social distancing and limits on numbers of guests).
Nemours Mansion & Gardens
Yet another former du Pont residence, Nemours' stately formal gardens and classical French mansion are in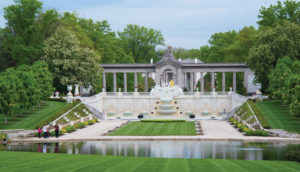 stark contrast with Mt. Cuba. The former home of Alfred I. du Pont, who built the 77-room chateau-like home to woo his future wife, Nemours is modeled on Versailles and boasts the largest formal French gardens in North America, at 300 acres.
Though currently still closed to the public, videos tours are a wonderful way to catch a glimpse of the Temple of Love, colonnade, maze and magical water tower. Among other things, you'll learn about the original owner's special connection to ice cream.
Check social media for the planned reopening in early to mid-July. This is a garden worthy of your life-list!
Delaware Art Museum
For over a hundred years, the Delaware Art Museum has been a major arts and cultural institution in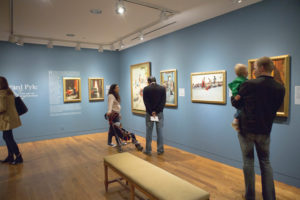 Wilmington's leafy suburbs. With its world-class collection of British Pre-Raphaelite paintings and extensive works by Wilmington native Howard Pyle and other American artists, it would be a destination even without its welcoming sculpture gardens and free Sunday admission, thanks to DuPont.
Now art fans can celebrate the museum's reopening July 1 for members and July 15 for the public, with safety procedures in place (masks, distancing, and the usual precautions). Even so, it's still in-person viewing.
The past months have seen a variety of ways the museum has kept the public engaged with art: weekly Art Chats, Virtual Drawing and Painting classes, Virtual DelArt Readers Book Club Zoom meetings and musical performances. These creative efforts have kept this grand institution relevant to its community.
Riverwalk & JAM Trail
Places to walk have become increasingly popular as we've been staying mostly at home and social distancing.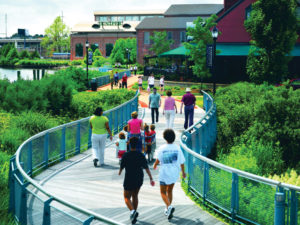 Wilmington's Riverwalk is a great place to stretch your legs and enjoy a water view. The local eateries (most offering outdoor dining), Constitution Yards beer garden, and charming collection of unique birdhouses built by Thomas Burke combine to make this fun for the whole family.
The new JAM (Jack A. Markell) Trail adds another attraction for walkers, cyclists and runners. Connecting Wilmington's Riverfront to Historic New Castle, the flat JAM Trail is worth exploring.
Start your JAM at Tubman-Garrett Riverfront Park, and head for the DuPont Environmental Education Center and Russell W. Peterson Urban Wildlife Refuge via an elevated boardwalk above the Christina River. You'll find an Industrial Track along the New Castle & Wilmington Railroad, then a Suburban Section before arriving at the Heritage Trail along the Colonial-era streets of Historic New Castle. Celebrate your journey with a pint at historic Jessup's Tavern.
The truly ambitious can continue on the East Coast Greenway that extends from Main to Florida. Or enjoy another pint at Jessup's.
TIP: For a bit of small town charm, we suggest a stop at Centreville, just south of the Pennsylvania border. Browse the Shops at Centreville, stop at the Centreville Cafe and visit the delightful Collier's Wine Cellar for curated selections beyond the usual choices.
back to top