Drive to Delaware
Wilmington

Wilmington is truly worth the drive — whether it's to visit world-class art collections in the Delaware Art Museum, be entertained at The Grand Opera House, or enjoy the Riverwalk by the Christina River.
In addition to the usual attractions, we noticed the city has experienced a dining resurgence beyond the fine dining offered at Le Cavalier in the Hotel Du Pont, Bardea Food & Drink (plus the newer Bardea Steak) and longtime fave, La Fia. More recently, innovative food courts and casual eateries have joined the dining scene.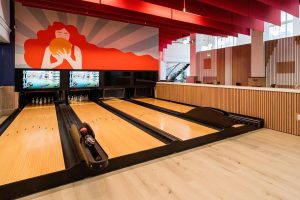 For something fun and unexpected, try Wilma's, a refreshing combo of eats, drinks and … 10-pin bowling (yes, those smaller bowling pins on a shorter lane). Serving a "feel-good menu of New Orleans-style" favorites for brunch, lunch, happy hour, cocktails and dinner (plus a kids menu), it's the place for your next po'boy or shrimp and grits, washed down with a Sazerac. 900 N. Market St. GoodTimeWilmas.com.
DE.CO Wilmington, a contemporary food hall in the Hotel Du Pont building, satisfies your cravings all times of day with eight restaurants. Grab your coffee and croissant, then chicken and waffles at Connie's, and fruit smoothies at Eat Clean. There's pizza, sushi and more for lunch. Chill with a drink in the sunny atrium bar. 111 W. 10th St. DECOWilmington.com.
A few blocks away, stop into The Chancery Market, offering seven unique food concepts from a collection of diverse merchants. Sample this curated experience from Akhtar Nawab, Chef & Co- CEO and Founding Partner at Hospitality HQ. The market's offerings also span the day, from coffee and crepes in the morning to burgers and pizzas for lunch and a vibrant atmosphere for a night out. 1313 N. Market St. TheChanceryMarket.com.
Delaware State Fair
This annual, 10-day state fair is held on the 300-acre fairgrounds in Harrington, July 20th to 29th this year, with the theme "Farmlands to Fair Fans." Since starting in 1920, its mission has been to promote agricultural heritage and values, with exhibitors, livestock and all the makings of a classic state fair, including butter sculpture.
Visit competitive exhibits — think 4-H, FFA (Future Farmers of America), garden vegetables, farm, fruit and apiary classes. Check out contests, including some for kids (shoebox floats, Legos, duct tape), others with flowers and involving the culinary arts (Berry DElicious), and throw in horseshoe pitching. Livestock exhibits cover beef and dairy cows, sheep, goats, swine, plus horses and ponies, poultry and rabbits. And make sure to see the junior livestock auction.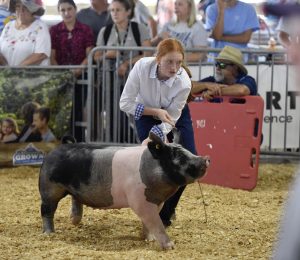 For more entertainment, there's a concert series, which years ago had Taylor Swift as an opening act. For 2023, the shows range from rapper Nelly to '90s star Vanilla Ice to country's Tyler Hubbard (of Florida Georgia Line), plus a demolition derby and harness racing.
Like we said, a classic state fair! Admission: $10, kids under 5, free. 18500 S. DuPont Hwy., Harrington. DelawareStateFair.com.
Historic Towns of New Castle and Odessa
What's a visit to the First State without some history? Just 10 minutes south of Wilmington and set on the Delaware River is the charming historic town of New Castle, the oldest continuously occupied town in the Delaware Valley.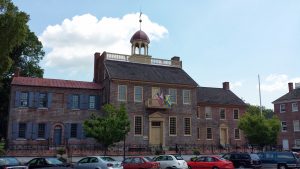 Thanks to local preservation efforts, this Colonial/Federalist town is second only to Williamsburg, VA in the number and quality of its historic buildings. Established in 1651 (William Penn landed in 1682), this authentic, living town was named one of the most beautiful small towns in America (in 2015 by Good Housekeeping). In keeping with its history, the town continues to celebrate Separation Day (June 9 & 10 in 2023), marking the vote to leave England. Its modern side supports free summer concerts in Battery Park on Wednesdays.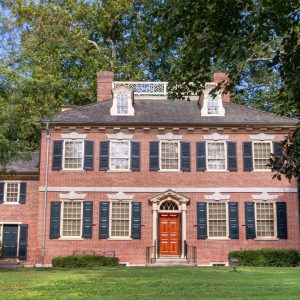 Walking tours take you on tree-lined cobblestone streets to a village green, public and private gardens and period residences, now used as 21st-century homes. Be sure to visit the park along the river (known as The Battery) and stop in a historic restaurant, like Jessop's Tavern, serving colonial comfort food. Visit Immanuel Church and its churchyard dating back to 1703, and the George B. Read House, a grand Federal mansion surrounded by lovely gardens and open to the public.
Come back for the annual Belgian Beer Fest, Sept. 23, where you can sample saison DuPont. HistoricNewCastle.com.
For another historic village, continue south to Odessa, boasting five distinctive preserved houses full of exceptional examples of decorative arts, plus tales of its role in the Underground Railroad. HistoricOdessa.org.
Marshall Steam Museum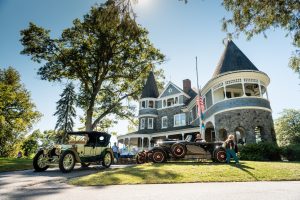 Now something for kids of all ages. Step back in time and visit the Marshall Steam Museum at Auburn Heights Preserve, which houses the world's largest operating collection of Stanley steam cars, a one-eighth-sized live coal-fired steam railroad, and other treasures on the 250-acre grounds, part of the Delaware State Park system.
The best introduction to this attraction is at a monthly Steamin' Day (July 2, Aug. 6). Climb into an antique automobile, board a train and experience what it was like to travel at the turn of the 20th century. Then tour the 1897 Queen Anne mansion, home to three generations of the Marshall family. Time permitting, stop by the current exhibit, "Stylized: The Road to Elegance," which explores the crossroads of fashion and the automobile, 1900–1950, including the role women played.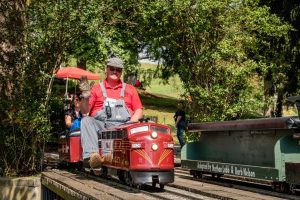 Top off your visit with fresh popped popcorn from their vintage popper. And you might catch a visit by the Woodside Farm Creamery ice cream truck as the capper for a perfect day. 3000 Creek Rd., Yorklyn. AuburnHeights.org.
back to top