Day Trips and Outings
We're Starting Our Guide to the Area with the Top 3 Attractions You Should See
With a trio of blockbuster attractions that normally bring tourists from around the world, it's no surprise that we typically start our guide to the area with these gems. That Longwood Gardens, Brandywine River Museum of Art and Winterthur Museum, Garden and Library are within 10 miles of each other is another reason to consider these destinations as a group.
These life-list quality sights are certainly worth visiting and revisiting in real life. But until you can explore every nook and cranny, enjoy the many ways each has done a remarkable job of providing a memorable virtual experience.
See our Zoom-inspired center spread for our guide:
See the full PDF for our guide:
Top Three Must-Sees
Longwood Gardens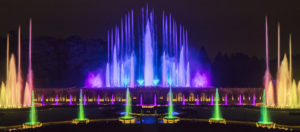 Despite the pandemic-imposed limitations, Longwood Gardens, with creativity and extensive resources, created many enticing ways to stay connected—though virtually. Under the theme "Our Garden Your Home," Longwood has woven together a variety of options for the whole family to enjoy.
At press time plans were to reopen June 18 for members, with later date for non-member access.
From "Listen & Experience" to "Look & Breathe," you'll find programs that offer ways to see what's in bloom, catch a flower arranging class, have a family plant hunt, or learn the bygone art of pressing flowers. You can even listen to some past summer concerts—from Grammy-winning Cajun music to the 2011 show by the Indigo Girls. Yes, it's not quite being there, but it can be the next best thing!
The famous fountains may be temporarily closed, the summer performance schedule canceled, but the virtual world of Longwood is vibrantly alive and well. Check it out. LongwoodGardens.org.
Brandywine River Museum of Art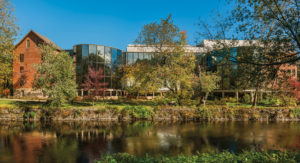 This gem of a regional museum with a world-class collection of American art is gradually reopening , plus its "Brandywine at Home" webpage lets you engage with art. Yes, they have the obvious gallery talks, and curator Amanda Burden does a wonderful job touring the "Votes for Women" exhibit. Staff Picks talks include treasures like Mary Cassatt's "Head of Adele 1," something you may have missed at your IRL visits. Subscribe to their YouTube channel to see more.
After watching the video tour of the Wyeths' studios, we realized video guide with deep knowledge and artistic sensibilities unveils a deeper understanding than our prior quick walk-through. Video can be better!
More treats: "Virtual Nature Moments" includes 20 minutes of serene video of the Brandywine Creek on a sunny day. "Crafts and Educational Projects" link lets you download printable coloring sheets of works in the collection. For the kiddos there's "Doodling with Gene Barretti," a children's book illustrator who creates fanciful animals. Blogs from the Brandywine Conservancy cover topics like spotlight on invasive species. And they offer you choice of Zoom backgrounds (covered bridge, Brandywine River).
So, Concerts in the Courtyard may be cancelled, but Art Camp continues, though virtually. You can even get the mushroom soup recipe from the Millstone Café, the onsite restaurant. BrandywineMuseum.org.
Winterthur Museum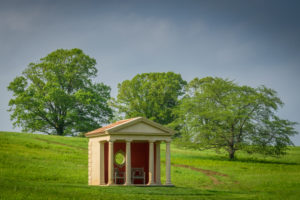 Although the museum and library are closed, the event calendar is in flux, and newlyweds are not filling the grounds every weekend, Winterthur staff have been busy.
Note: For Delaware residents, outdoor gardens have been open for members since June 1, with plans for more access/
Those who have never had the pleasure of an in-person visit to see 90,000 antiques, 60 acres of manicured grounds, plus 1,000 acres of meadows may want to indulge in an afternoon or two of fabulous videos. See 500,000 daffodils, a magnolia from the 1880s or an adorable fox pup. Take a tour of the top 10 trees on the grounds, including state champions (largest in Delaware). Or the kids can take in story time in the Enchanted Woods with Miss Julie.
There are, of course, tours of meticulously staged museum rooms—the flocked room, the rug room. More searching will yield the recipe for James Madison cake (with 25 drops of oil of lemon) and a gin swizzle cocktail.
Virtual tours with 360-degree experiences are planned, so check the website and social media for more. Winterthur.org.
TIP: You'll know you've explored thoroughly when you discover which TV show used a Winterthur portrait on its set for a fictional mayor. [Yes, it's the new police procedural, Tommy.]
back to top