County Lines 2023–24 Guidebook
Welcome to County Lines country
It's our pleasure to take you on a guided armchair tour of our area. Each year, we select some of our favorite spots to share, curating a more manageable list from the bounty we have so near.
This year's Guidebook highlights the treasures, historic sites, great tastes and fabulous gardens that are well worth sampling on a leisurely weekend or summer afternoon. Whether you're a visitor, new neighbor or longtime resident, please keep this Guide handy for year-round use. Enjoy!
---
Start with the Big Three
Maybe some year we'll start our area guide elsewhere, but not for 2023! We continue to believe any tour of our special part of the world must include stops at these three world-class attractions in our neighborhood. Not only do they amaze, but they continue to offer new reasons to visit every year.
Longwood Gardens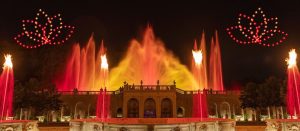 Where do we begin to describe the ever-changing seasonal beauty of legendary Longwood Gardens? From its humble beginnings as a Quaker farmstead and arboretum, to Pierre du Pont's stewardship, to its landmark status as a leading horticultural treasure with 10,000 species of plants, Longwood continues to evolve.
Yes, there are a thousand acres of gardens, with six distinct districts ranging from the Conservatory to the Meadows and more. The kiddos can enjoy the Children's Garden, roaming among the topiary, or exploring the treehouses. Others can stroll through the Italian Water Garden. Visitors can join 30-minute spotlight walks and 60-minute behind-the-scenes fountain tours or climb the Chimes Tower (select Sundays) and enjoy 62-bell Carillon concerts (check schedule).
But in summer, the main attractions are all about the performances — music, theater and the illuminated, dancing fountain shows, set to music ranging from country to Taylor Swift to Rachmaninov. New this year are two weekends of Drones and Fountains shows (early June and late September). Throughout the summer and into October, enjoy choreographed fountain shows — several times during the day and colorfully illuminated demos at 9:15 p.m. (moved to 8:15 as fall approaches).
Take a break during your visit with a stop at the Café (mushroom soup, salads, sandwiches), the 1906 Restaurant (more formal dining) or the light-bedecked Beer Garden (pretzels, pizza, local brews).
Don't mind the construction west of the Conservatory. The steel and glass crystal palace is just part of the ongoing 2030 Strategic Plan (and doesn't interfere with the fountain shows). Check website for admission, reservations and event schedules. Routes 1 & 52, Kennett Square. LongwoodGardens.org.
Winterthur Museum, Garden & Library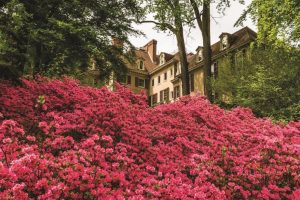 For more du Pont magic, head into Delaware to Winterthur Museum, Garden & Library. See the world-class collections of American material culture, art, design and history, along with house and garden tours, and live performances on the estate.
There are several guided museum tours to explore the collections housed in the elegant former mansion. Perhaps you'll meet one of the many experts on staff, including curator Ann Wagner, who was quoted in the New York Times about sterling silver.
Consider attending the Garden to Vase Floral Design Workshops, including the Sensational Summer session on July 19. And because H. F. du Pont often used nontraditional containers for his flower arrangements, bring your own unusual container and learn to create arrangements using locally sourced flowers.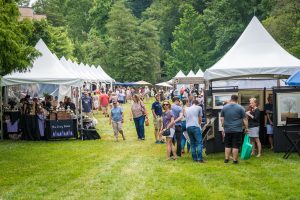 July 15 and 16 mark the return of the Artisan Market for a weekend of shopping for special crafts and gifts. Talented craftspeople present their wares, including antiques and collectibles, furniture and home décor, upcycled items and architectural salvage, vintage clothing and jewelry, original art and more. Admission includes access to the house and grounds. Add music and you'll understand why this event sells out!
Finally, you may be surprised by the many child-centered activities planned this summer at Winterthur. Terrific Tuesdays introduce history, art, conservation and storytelling to kids 3 to 10 (and their adults, $5), with new activities and guests each week. And story time in the Enchanted Woods is always a favorite. Share the joy of reading while cultivating children's interest in and appreciation for nature (ages 3 to 6). July 6's story is If I Were a Tree by Dar Hosta.
Don't miss the tram tours. A great overview of the property and loved by visitors of all ages. 5105 Kennett Pike, Winterthur, DE. Winterthur.org.
Brandywine River Museum of Art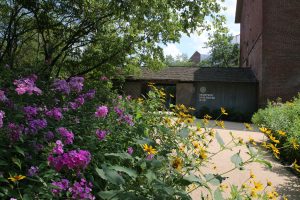 This gem of a museum is housed in a converted 19th-century mill with a stunning glass-and-steel addition set along the historic Brandywine River. The 15-acre campus, which is also fittingly home to the Brandywine Conservatory, is a showcase of native plants dotted with sculptures. To expand your tour and understanding of the Wyeth family of artists, whose art is the cornerstone of the museum's collection, also visit Andrew Wyeth's studio, N.C. Wyeth's home and studio, and the Kuerner Farm, a frequent inspiration and subject of artworks.
Visitors can get a perfect introduction to the Wyeths' art through "Andrew Wyeth: Home Places," which runs through July 30. This exhibit presents nearly 50 paintings and drawings of local buildings in the Chadds Ford area that inspired Wyeth over seven decades of his career. Many pieces have never been exhibited before, offering a first glimpse at a treasure trove that sheds new light on the artist's creative process.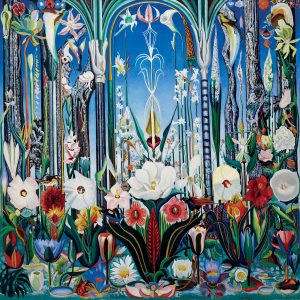 For something very different, visit a unique exhibition dedicated to the nature-based works of pioneering American modernist painter Joseph Stella (1877–1946). On view through September 24, "Joseph Stella: Visionary Nature" features more than 80 paintings and works on paper revealing the breadth of the artist's multi-faceted work and his complex response to nature.
Families will find many works in the museum that appeal to children, including paintings and sculptures of animals, illustrations of pirates and characters from classic adventure stories (N.C. Wyeth's book illustrations), plus colorful landscape and still life paintings. Artwork by students from local schools is on view in a rotating exhibition, "Imagine Brandywine." There are grassy spaces for picnics along the creek, and the Museum's café is child friendly. Route 1, Chadds Ford. BrandywineMuseum.org.
back to top