County Lines 2022-23 Guidebook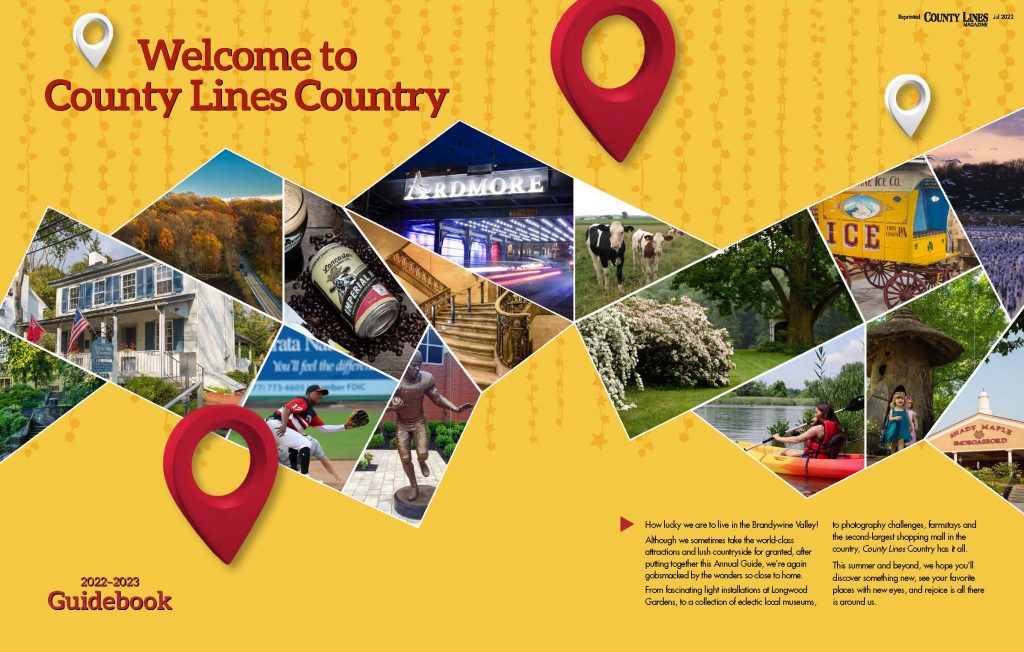 How lucky we are to live in the Brandywine Valley!
Although we sometimes take the world-class attractions and lush countryside for granted, after putting together this annual guide, we're again gobsmacked by the wonders so close to home.
From fascinating light installations at Longwood Gardens, to a collection of eclectic museums, to photography challenges, farmstays and the second-largest shopping mall in the country, County Lines country has it all.
This summer and beyond, we hope you'll discover something new, see your favorite places with new eyes, and rejoice at all their is around us.
To read the complete Guidebook, click here.
Day Trips & Outings
We continue to be big fans of staycations — either as a primary summer getaway or to add to the fun by building in weekend adventures, but close to home.
When you have so many world-class attractions within an easy drive, why not make the most of that?
And, as always, we start with the trio of top attractions.
Longwood Gardens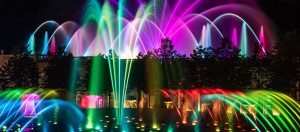 The top local tourist destination should be a must-see for area residents as well. This gem of a horticultural garden, founded in 1906 by Pierre du Pont, holds a broad array of wonders in its 1,100 acres.
From the classic Conservatory, to the magical Flower Garden Walk and Idea Garden, to the always-entertaining Illuminated Fountains, there are countless reasons to visit. Even low-key attractions like the increasingly popular 86-acre Meadow Garden have garnered fans for these naturalistic, emotionally appealing open spaces.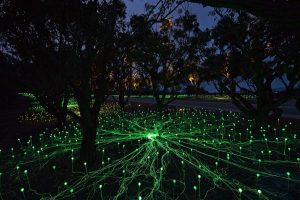 Yet for many, this year's highlight is the new exhibition, "Light: Installations" by Bruce Munro, June 30 through October 30. "Light" features eight works in both indoor and outdoor locations throughout the Gardens chosen by Munro to showcase his immersive, large-scale, light-based installations. Highlights include Field of Light, featuring 18,000 illuminated stemmed orbs lit by fiber optics along the Large Lake landscape and 1,000 white flamingos with continually changing hues in the pear-shaped basin in Ramandu's Table.
Make time for a stop at the Beer Garden, featuring music from 5:30 to 8:30 p.m. and pouring Victory Beer and Longwood seasonal brews made with ingredients from the gardens.
Other faves: Performances of the Illuminated Fountains at 9:15 p.m. and of the 62-bell, five-octave Carillon at 2 p.m. on Sundays. Routes 1 & 52, Kennett Square. LongwoodGardens.org.
Brandywine River Museum of Art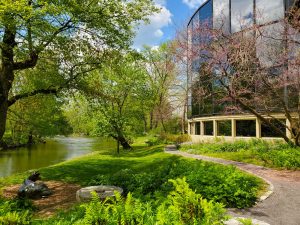 In addition to housing a distinguished collection of 19th- and 20th-century American art — including a treasure trove of works by generations of Wyeths — the 15-acre campus of the Brandywine River Museum of Art and Brandywine Conservancy is home to a Wildflower and Native Plant Garden and a river trail along the flood plain of the Brandywine.
If you're already familiar with the works of N.C., Andrew and Jamie Wyeth in the collection, visit two special summer exhibitions.
On view until August 31, "Gatecrashers: The Rise of Self-Taught Artists in America" examines how, after World War I, artists without formal training "crashed the gates" of major museums in the U.S., diversifying the art world across lines of race, ethnicity, class, ability and gender. See 50 works by celebrated painters such as Horace Pippin, Anna Mary Robertson "Grandma" Moses and John Kane, plus 15 lesser-known artists.

"Dawoud Bey: Night Coming Tenderly, Black" includes 10 photographs from Bey's acclaimed 2017 series that imagines the flight of enslaved African Americans in the mid-19th-century traveling along the last part of the Underground Railroad network. Considered one of the most important photographers working today, Dawoud Bey (b. 1953) is recognized for his compelling, large-scale portraits and street photographs.
Stop by the onsite Millstone Café for seasonally inspired "grab and go" options and the Museum Shop for Brandywine exclusives. Route 1, Chadds Ford. BrandywineMuseum.org.
Winterthur Museum, Gardens & Library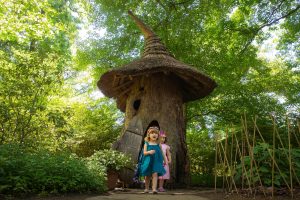 Winterthur may be best known for its world-class collection of American decorative arts, housed in the elegant former du Pont Mansion. This collection includes grand formal rooms of priceless antique furniture along with niche treasures, such as 500 ornate soup tureens collected by John T. Dorrance, Jr., chair of the Campbell Soup Company.
Exhibits have included costumes from the TV show "Downton Abbey," jewels from "The Crown" and, this summer, "Jacqueline Kennedy and H. F. du Pont: From Winterthur to the White House," through January 2023. The current exhibit tells of the partnership that transformed the White House from a pubic residence into a museum. Kennedy walking tours, favorite dishes and offerings in the museum store are part of the program.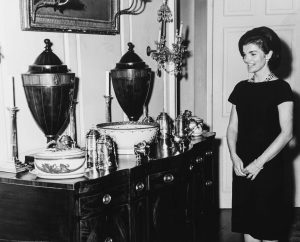 One of our favorite parts of the 1,000 preserved acres are the gardens, said to be du Pont's first love. Winterthur's naturalistic gardens are a masterpiece of color and design. Explore the gardens on foot or on a 30-minute narrated tram ride. Pick up a Garden Map or Trail Map or download them for a self-guided tour.
A special treat is the three-acre Enchanted Woods. Designed to look as if it were created by fairies, this gem is covered by majestic oak trees and has several play areas to climb in, on and over, including a Faerie Cottage with a thatched roof, a giant Bird's Nest and an Acorn Tearoom for make-believe tea parties. 5105 Kennett Pk., Winterthur, DE. Winterthur.org.
back to top