Citadel Country Spirit USA
August 24–26 at Ludwig's Corner Horse Show Grounds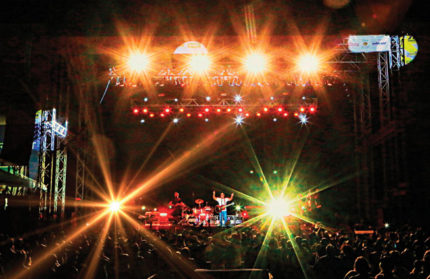 Get in the spirit for the next big new thing to come to Chester County this summer—Citadel Country Spirit USA. The three-day inaugural event brings the best of country music with a high-energy festival atmosphere to the Brandywine Valley on August 24–26.
Fresh from their fifth year of producing Country Summer, northern California's biggest country music festival held in scenic Sonoma County, Impact Entertainment is joining Chester County's Brandywine Valley (our conference and visitors bureau) to bring 20 musical acts on two stages over three days to Ludwig's Corner.
Hear major headliners Alabama, Toby Keith and Brad Paisley as they join dozens of other country stars, along with local talent. Winners of the local Rising Star competition have the chance to perform at the festival.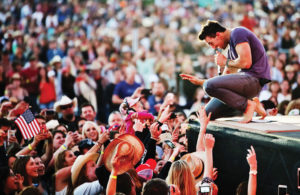 During the past month, fans voted on the Rising Star finalists—Stephanie Grace of Douglasville, Erin Kelly of Allentown, Johnni Levi of Douglasville, Brian McConnell of West Chester, The Jess Zimmerman Band of Elverson and Derek Crider of Hamilton, NJ—to choose which three performers would join the all-star line-up during the three day festival. Jeff March, president and CEO of Citadel Federal Credit Union said, "Our goal is to give local talent the opportunity to shine at this spectacular event."
More than two years of planning will culminate in what Impact Entertainment's executive producer Alan Jacoby hopes will become "the Mid-Atlantic region's foremost annual country music festival." It's a fitting sister festival to the Santa Rosa event that draws 30,000 fans over three days.
Chester County Brandywine Valley's executive director Susan Hamley says, "We want to entice new audiences to come here for the first time and encourage them to come back time and time again to experience all that Chester County has to offer."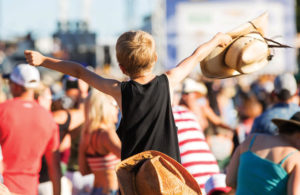 Title sponsor Citadel Federal Credit Union test drove the concert concept this past October with Citadel Palooza, a one-day country music festival held in Pottstown. Like last year's concert, the August festival will donate a portion of the ticket sales to The Children's Hospital of Pennsylvania.
In addition to top tier talent, the festival offers amenities like locker rentals to stash your stuff, on site ATMs, phone charging valet service, shuttle service and western-themed activities like mechanical bull-riding. Other sponsors—Sierra Nevada beer, Barefoot Wine, Jose Cuervo Saloon—and plenty of food vendors will help keep the party spirit alive.
Three-day passes from $249 and single-day tickets from $89 are on sale now through CountrySpiritUSA.com and Etix.com. No video cameras, pets or outside booze. Shirts required. Cowboy hats and boots optional.
back to top