Chester County Foodies Photo Contest
Help choose the winner on Facebook!
We know people love taking photos of their food, so we asked our readers to send us their favorite pics from local restaurants. During April, we'll showcase each finalist's photo on Facebook. To vote, just follow and like our page, then like your favorite photo. The entrant with the most likes* will win a $250 gift certificate to Fearless Restaurants (owners of White Dog Cafes, Autograph Brasserie, Rosalie and more).
*See the full contest rules here.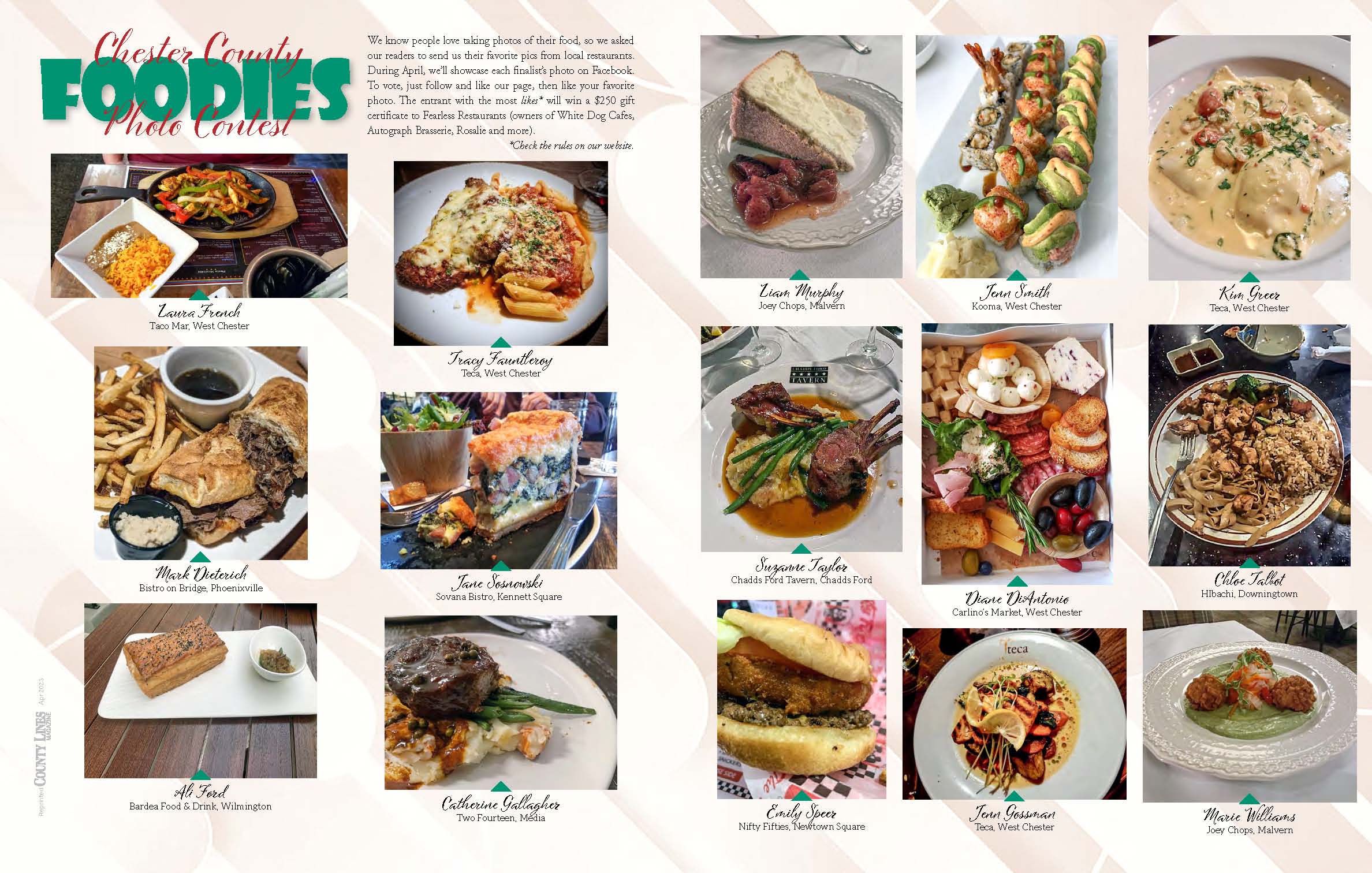 To view as a PDF, click here.
back to top