Charity Datebook 2023
From the Guest Editors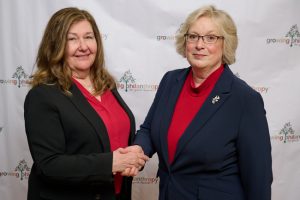 The Chester County Community Foundation is thrilled to partner with County Lines Magazine to showcase philanthropy in our Fifth Annual Charity Datebook.
Last year we highlighted arts, culture and heritage nonprofits that enrich, entertain and illuminate the community. The year before, we focused on health and human service nonprofits providing essential support throughout the Covid-19 pandemic.
This year we highlight some incredible women leaders in Chester County and the nonprofits they care deeply about. These profiles showcase the impact an individual can have when they devote themselves to community service, social advocacy and charitable giving.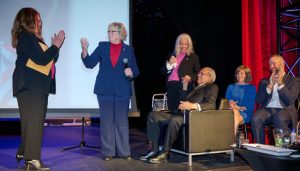 In this Datebook you'll find charity event listings and community leadership profiles. We are confident that you will be inspired as you read about women in our region who have combined successful professional careers with abundant volunteerism at the highest levels. They are our friends and neighbors, our educators, our financial advisors, our counselors, our spiritual leaders and our civic leaders. And they are also community-minded, charitably-inclined social change agents who intentionally and deliberately lead lives of commitment, giving time, talent and treasure to improve our world.
There are innumerable causes that need your time and energy. Something for everyone. If you are looking to get more involved in your community, please do.
We invite you to contact us to learn more about volunteer opportunities, committee service, board leadership, ways to donate and means to build a legacy to fulfill your charitable intentions. We have expertise in emerging community issues, and we have connections to local, regional and national charities.
We are here to connect you to causes that matter.
For good. Forever.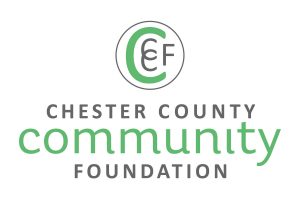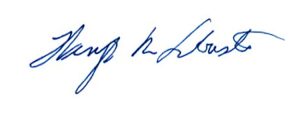 Winifred Moran Sebastian, Esq.
Board Chair

Karen A. Simmons
President/CEO
Chester County Community Foundation
Get On Board Chester County
Chester County Community Foundation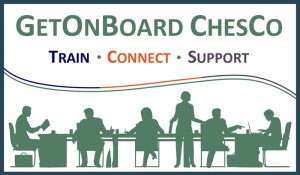 Chester County is home to over 500 nonprofit organizations trying their best to make our region an even better place to live, work and enjoy. Each nonprofit has a Board of Directors of 10 to 20 people, plus several committees and task forces. This means that at any given moment, Chester County needs 40,000 vibrant leaders volunteering for committee and board service. This includes you.
But for many people, board service is an enigma. How do I find the right nonprofit? What are the requirements to serve on a nonprofit board? How much time does it take? How much money? What makes for a good board member? Will my ideas and experience be useful? What if I don't fit in?
To address these types of concerns, this year, the Chester County Community Foundation initiated GetOnBoard ChesCo.
GetOnBoard strengthens nonprofits by preparing emerging board members for leadership service and by increasing overall diversity. There are two key premises of GetOnBoard:
#1: Start by serving on a committee, to get a sense of the nonprofit's core values and priorities, and
#2: Get a coach, to understand the nuances and complexity more quickly, thus expediting the learning curve.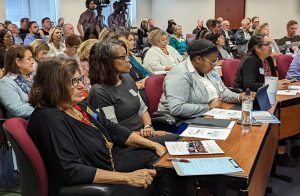 GetOnBoard provides self-paced, online training, monthly Zoom workshops and roundtables, and coaches. The aim is to help emerging community volunteers get equipped for nonprofit committee and board service, connect with nonprofits that are right for them, and be supported the whole way.
Research in all fields — biological, health, social — has time and time again proven the point that diversity strengthens the entire system. Nonprofits, too, are stronger when their leadership is diverse.
Diversity comes in many forms. Many boards do a good job including people of diverse professions and expertise. But as soon as we look deeper, it gets difficult. Too many boards have people of the same age range, gender, race, ethnicity, sexual preference and ability. Having a more diverse network leads to fresh ideas, broader perspectives, better solutions and responsible innovations.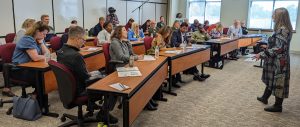 All of the women featured in this Charity Datebook donate their time, talent and treasure to charitable causes. Serving as board leaders, they courageously address societal challenges facing our community. Many times, it is against the odds: women are still largely underrepresented in nonprofit leadership.
All are urged to GetOnBoard. Now is the time to make our world even better.
For more information, go to ChesCoCF.org/GetOnBoard; 610-696-8211.
back to top