Charity Datebook 2019
Celebrating local philanthropy: the people, the causes and the many months of fundraising events in Chester County & beyond.
In partnership with Chester County Community Foundation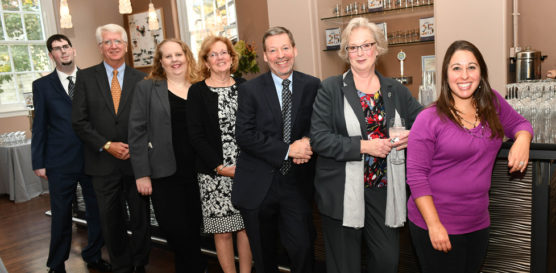 From the Guest Editor
We are thrilled with our partnership with County Lines Magazine for this inaugural Charity Datebook! When County Lines' editor and co-owner, Jo Anne Durako, met with me at the Chester County Community Foundation office about a special publication highlighting regional philanthropy, we were off and running!
We were both eager for the opportunity to showcase individuals and families with longtime
community involvement, highlight local charity events, and inspire and celebrate the spirit of giving in Chester County and beyond. This special issue focusing on legacy philanthropy in
our region is the result.
You might be wondering, 'What is legacy philanthropy and why does it matter?' Delve into this issue to learn how all kinds of people make a difference in the communities where we live, work and play. Librarians, educators, lawyers, doctors, insurance professionals, business people, entrepreneurs, actors and homemakers … people from all walks of life give their time, talent and treasure every day. And they also plan long-term, deciding to arrange for charitable gifts that will last far beyond their lifetimes and impact our community for perpetuity.
For 25 years, the Chester County Community Foundation has focused on long-term legacy
philanthropy, so charitable assets are available to help nonprofits thrive in challenging as well as prosperous economic times. The Community Foundation has proudly awarded nearly $40 million through 9,500 grants and scholarships, thanks to many of the people profiled in this issue. This effort is truly connecting people who care with causes that matter, so their legacy makes a difference, now and forever.
As with any anniversary, this is a time to look back and reflect on where we came from and where we plan to head in the future. We invite you to join us on this journey to celebrate, inspire and grow legacy philanthropy.
We trust this issue will warm your heart and inspire you to change the world — starting in your own backyard!
Onward!
Karen Simmons
President/CEO Chester County Community Foundation
Give Smart and Make Your Philanthropic Impact Last
Some advice on how to make sure your donation is effective
Our world is full of good. As partial evidence of that good, there are—
800 registered nonprofit charities in Chester County,
8,000 in the Delaware Valley,
13,000 in Pennsylvania and
1.5 million in the United States.
These nonprofit charities strengthen our communities by providing much needed health and human services, educating our minds, enlightening our spirits, strengthening our bodies, advancing scientific and medical research, and protecting our environmental resources and historic treasures, among other good works.
So how can you ensure your charitable donation to these groups will be used wisely? How can you identify legitimate charities that do cost-effective, impactful, good work?
Doing due diligence before you donate is key. Here are two preliminary levels of inquiry:
1st there's compliance: Is the charity registered properly at the state and federal levels?
2nd is performance: Does the charity's work make a significant positive difference, at a cost that's reasonable?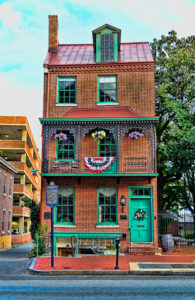 Determining compliance is easy. In Pennsylvania, most charities that solicit donations must register with the Pennsylvania Department of State. You can contact the DOS to verify that a charity is registered by calling 800-732-0999 or checking online at DOS.PA.gov/BusinessCharities/Charities/. (Note: religious organizations are exempt from state and federal registration.)
To help assess performance, begin with the website Candid.org. Formerly known as GuideStar, this free national database works in cooperation with the IRS, the Better Business Bureau Wise Giving Alliance, and the Foundation Center. Here you can find IRS Form 990 tax returns of charities throughout the U.S., along with information on the charity's programs, financials, leadership and operations.
Online research is a start. But there's more. Making site visits to nonprofits helps you see, touch, smell and feel what's going on, who's involved with the organization, and what the core operating principles are that underlie key decisions and actions. Asking questions helps you understand how much of the group's budget provides for programs and services, compared to fundraising and administration. Looking into the nonprofit organizations' history, performance and challenges can help you analyze key areas and compare how you and the nonprofit charity measure performance and impact.
We urge everyone to give generously and wisely so your charitable legacy makes a difference, now and forever. Get involved. And Give Smart to make your philanthropic impact last.
back to top