Buy Local or … Bye-Bye Local
Support our local businesses this season if you want to see them next year.
Tis' the season for hope, family, holiday cheer and, of course, some shopping. Everywhere you look, every channel you watch, there's a catchy holiday jingle wrapped in sparkling discounts for holiday presents.
But, where does a shopper begin? Let's start small—and shop small.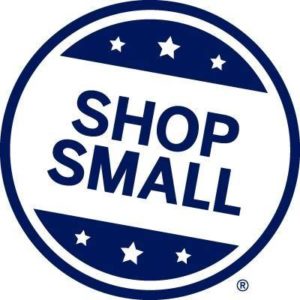 Rather than worrying about social distancing in crowds at big-box stores or waiting for that lost online package to arrive, check off your Secret Santa Wish List at independently owned shops on your local Main Street. Buying local improves your Yuletide experience on so many levels. This year spend time in calming, festive stores offering unique products reflecting our community.
Not only will buying local help your seasonal shopping mood, but it also boosts the local economy. Around $68 of every $100 spent at small shops is reinvested back into the local economy through wages, taxes, donations and more. By spending at local shops you're creating jobs for your neighbors, helping the environment by decreasing online shipping boxes, and reinvesting your tax dollars back into where you live, work and play!
Wouldn't your rather see your holiday dollars go toward local schools, not a billionaire's bottom line?
If that's not enough, COVID-19 should inspire us to make a new commitment to support our community. After all, it's buy local or say bye-bye to too many local businesses. Because of the pandemic, it's estimated that around 45% of small businesses that we love—including 25% of the local restaurants—may not survive.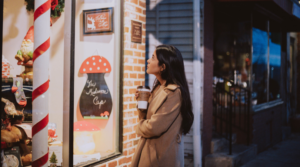 What to do? To help sustain our small shops, area towns are supporting Small Business Saturday on November 28th—a day dedicated to shopping at small business and helping our communities thrive.
You can also be mindful about your gift choices. Small shops encourage giving the gift that always fits—gift cards! This perfect stocking stuffer gives local businesses immediate revenue—helping restaurants in winter when outdoor dining is limited and providing a cash infusion for retail shops.
The pandemic also limits traditional holiday events that draw people to downtown shopping.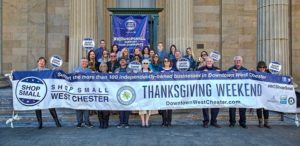 West Chester Business Improvement District's new Executive Director, John O'Brien, acknowledges that the town's holiday traditions are limited this year. "That's why we're focusing on creating holiday ambiance—decorated storefronts, pine rope and red bows, bedecked old-fashioned lamp posts—that will make shoppers and diners want to visit and walk our streets to get into the holiday spirit," says O'Brien.
To share the spirit, take a holiday stroll down Gay Street for a one-stop-shopping experience with 65 festively decorated, local stores offering something for every person on your list, including yourself.
West Chester isn't the only town doing holiday prepping. Lit up in a festival of lights, Media's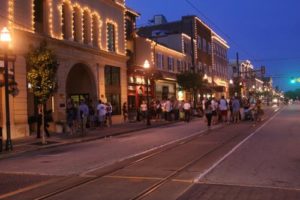 main street, State Street, beckons holiday strollers and shoppers. As America's first Fair Trade town, Media has always loved local and supported family-owned shops, like third-generation Bevan's Candy Shop. And for a shopping break, rest your feet during a horse-drawn carriage ride down State Street.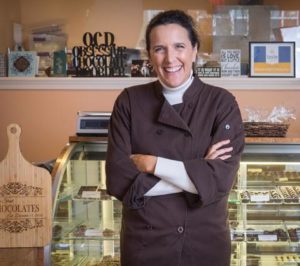 In the glow of a thousand luminarias on Bridge Street, Phoenixville also wants to make buying local fun and festive. Owner of Bridge Street Chocolates, Gail Warner urges shoppers to enjoy the vibe on their holiday stroll and to stop at small shops. "We need your support more than ever. If you love a thriving downtown community, then you need to continue to support the businesses there," says Warner.
Kennett Square also wishes for more community spirit to keep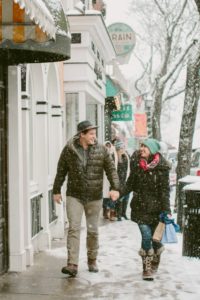 businesses strong. Executive Director of Historic Kennett Square, Bo Wright says, "Small businesses are the heart of the Kennett community and are essential to our local economy. They provide jobs, vibrancy and a sense of place. We need thriving shops and restaurants in order to have a thriving Kennett ecosystem."
To help encourage shoppers, Kennett's unique local shops will be decked out in lights, ribbons and wreaths, along with the traditional towering Christmas tree in the center of town.
With Black Friday and Small Business Saturday coming soon, let's all vow to keep the businesses in our towns strong by buying local this year so we can say hello to them in 2021.
back to top