Bullets Over Broadway the Musical
At Resident Theatre Company through April 15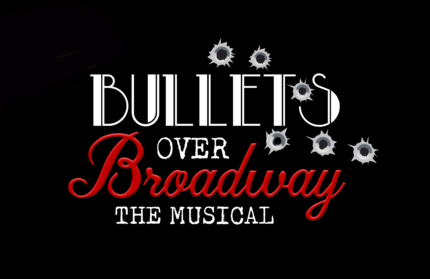 Hot off the heels of three Barrymore-recommended shows (Monty Python's Spamalot, Next to Normal, A Christmas Carol: A Live Radio Play), The Resident Theatre Company continues its mission of bringing professional New York theater to West Chester with its spring production of Bullets Over Broadway: The Musical.
Loaded with big laughs, unforgettable characters and the songs that made the 1920s roar, Bullets Over Broadway: The Musical brings musical comedy back with a bang. Based on the screenplay of the acclaimed 1994 film, this six-time Tony-nominated musical features hits from the 1920s, including "Let's Misbehave," "'Tain't Nobody's Biz-ness If I Do" and "There's a New Day Comin'!"
Set smack-dab in the heart of Prohibition Era Broadway, the story begins with a struggling playwright who can't get his play produced until he finds a big money backer. Little does he know, his new investor is a gangster, whose no-talent girlfriend will play the lead!
The Resident Theatre Company's new production features actors from New York City and Philadelphia, including Jennie Eisenhower, the two-time Barrymore award-winning actress and RTC Broadway in the Borough Alumna.
Be sure to catch this final show of the season.
Come enjoy live theater and support the The Resident Theatre Company as it inspires people to come together, turn off their devices and experience live theater and the community it creates in the heart of West Chester.
If you go
Where: Uptown! Knauer Performing Arts Center,  226 N. High St., West Chester
When: March 30–April 15
Tickets: $25–$53 (student and senior discounts) at Resident Theatre Company RTCWC.org and UptownWestChester.org; 610-356-2787
Information: RTCWC.org
back to top