Brandywine Table / Grit and Grain
Local family-owned mill uses traditional methods to bring quality grains and flours to the region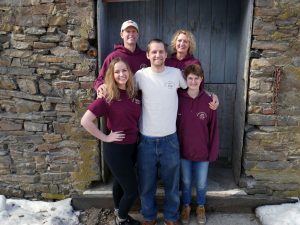 November is a time when many of us reach for heirloom family recipes to honor our histories and celebrate the season. We do our best to recreate childhood favorites, but often are left wondering, "Why did it seem more delicious back then?" And while nostalgia certainly plays a part, so too does the evolution of our ingredients.
"It's the difference between tasting a store-bought tomato in December and a garden-picked tomato in July," explains Fran Fischer, who owns and operates Castle Valley Mill with her husband, Mark. That's her way of comparing generic off-the-shelf flour to the stoneground products created with their antique buhr mills in Doylestown.
Mark's grandfather, Henry Fischer, was a master miller in Germany and immigrated in search of opportunity. In 1947 Henry purchased the Castle Valley Mill property, which included a farmhouse and an abandoned 1800s grist mill. After some renovations, the house became the family's primary residence and the barn and machinery his perpetual pet project.
Having always enjoyed visiting this special place, Mark and Fran jumped at the opportunity to purchase it in 1997. Mark shared his grandfather's interests, and when graced with a bit of extra time, he began restoring one of the smaller mills.
On the first day Mark got the mill up and running, he handed Fran a pile of freshly milled flour to try out. She brought it into the kitchen to use in her grandmother's old banana bread recipe. Fran remembers pulling the bread from the oven, slicing it and giving it a taste. "I couldn't believe how delicious it was," she says. She grabbed another slice and ran it down to Mark, saying, 'You've got to try this."
From there, the Fischers began selling their products locally, and it wasn't long before chefs and bakers came knocking. Before they knew it, they had a burgeoning business on their hands.
Prior to the pandemic, 90% of their business was wholesale. But that all changed in March of 2020 when the hospitality sector slowed to a halt. After a nerve-racking first week of diminishing orders, the tides changed. The New York Times and Food and Wine Magazine spotlighted Castle Valley Mill as a place to purchase flour online— during the home bread making frenzy—and the flood gates opened. Suddenly, they could hardly keep up with demand.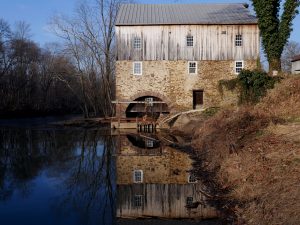 Today, Castle Valley Mill sells their flours, rolled oats, cleaned whole berries, grits and pasta online and at various retail locations (full list on their website). While wholesale numbers have begun to steady, they're excited to see their new following of enthusiastic home bakers and chefs seems to be holding strong.
As we plan our menus, order our birds, and sharpen our knives in preparation for the upcoming holidays, let's do so with the intention of supporting our local food system and bringing our family heirloom recipes to life!
back to top