Bloomin' Beautiful
Local flower farms and the farmers behind them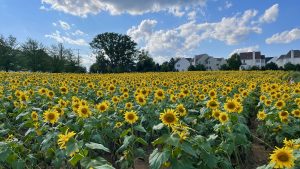 June. Long days, warm nights and what every flower fan dreams of: gardens galore. Thanks to dedicated growers, Chester County's flower farms are numerous — each with special varieties of blooms, different features and offerings. All are spectacular. Check websites for openings, costs and directions.
Then grab your sun hat and go!
Small But Mighty Beautiful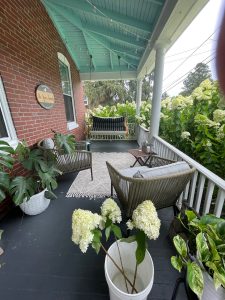 Green thumb-flower lovers, and husband-wife duo Rob and Jen Jones started a micro-farm when they ended up with extra sunflowers, zinnias and hydrangeas in summer 2017. They placed the bonus flowers on their Phoenixville front porch with a sign inviting neighbors to take them. A few souls left a few dollars, and Front Porch Flower Farm grew from there.
Using sustainable practices, the Jones work to leave the soil of their third-of-an-acre better than they found it. Ducks that provide them with laughs and photo ops also eat slugs and bugs that would normally devour plants.
June to October, the Jones' back garden holds arrays of colorful, seasonal zinnias, cosmos, dahlias and more. Upon invitation only, blossoms can be viewed from a restful patio or a hammock.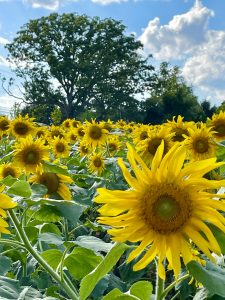 Accolades for the smallest yet sunniest field go to Gunther Sunflower Field — a hop, skip and jump away from red umbrellas at Levante Stables' beer garden in Chester Springs. A blaze of gold announces you've arrived even before you see its sign.
Skirt the field's edge or walk into rows of sunflower faces nodding in the breeze. Pause to consider positive, philosophical signs. An end-of-summer visit to the yellow sunflowers washes away workaday blues.
Owned by real estate developer Blake Gunther, the patch where bees vie for blossom centers, friends snap photos, and families picnic on the lawn was first planted by farmer Kevin Harrop when people struggling with the pandemic needed a boost for their spirits. It succeeded.
Gunther received countless messages from visitors who appreciated the bright spot during dark times. One couple got engaged there. This year, look for a blue and yellow sign in support of Ukraine.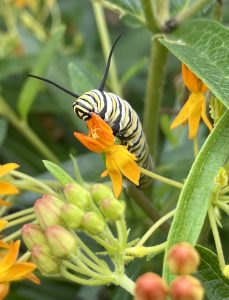 In Malvern, Ryan and Lori Heenan transformed their lives and home with Wildflower Farm. Ryan was in real estate; Lori was a pharmacist who traveled for work. When two babies and a pandemic came along, they needed a change.
Combining her love for flowers and his skills — from building a barn to putting in fence posts — the farm became a refuge for their family and pollinators, and a godsend for people whose lives were brightened by buying fresh, local flowers.
Late spring to autumn, their gorgeous barn opens to the public many Saturdays. In addition to garaging "Lily" — a cute little truck turned mobile blossom bar — the barn holds an indoor swing and shop with honey from their bees, flower-themed greeting cards and tables for snipping and arranging flowers to take home in large mason jars.
Stroll the pollinator garden and butterfly habitat — vivid orange butterfly milkweed, where very hungry striped monarch caterpillars munch on leaves, and spicebush swallowtails and brushfoot butterflies feed at zinnias. Sit and breathe in the peace at a patio umbrella table.
Green Thumb, Greenhouses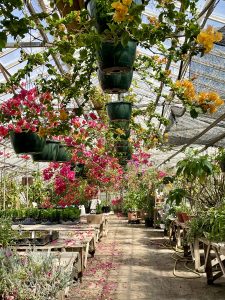 One moment Jannaka Rotteveel wields a watering hose; next moment she advises customers on tending a small tree that will flower in a few months. She, her husband John and son Sebastian own and tend Chadds Ford Greenhouses — a business started by her father-in-law decades ago.
After World War II, John's father and his family — descendants of bulb growers in the Netherlands — came to the United States. They began in 1946 by growing gladiolas, then in 1964 bought property and moved to Chadds Ford where they established … well, roots.
The younger generations took over greenhouse operations in 1991. Today Chadds Ford and the surrounding area are all the more beautiful for their business.
Their greenhouses and cooler are alive with shoots, sprouts and buds teasing viewers with hints of color and blooms ready for the shop. On the way to a room where hydrangea blossoms pop out in purples, pinks and white, and hanging bougainvillea bracts dazzle in red and magenta, a 50-year-old orange tree overwinters. A couple planted it the year they wed — the marriage and the tree are thriving, says John with a smile.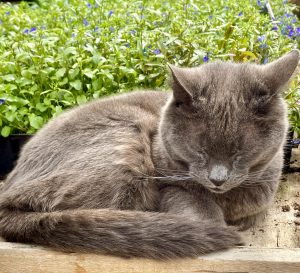 Visit their nursery shop. Turn down a lane across from Brandywine Battlefield. Cross a small wooden bridge and look right to see a sea of brilliant petals — you've arrived.
Buy miniature blue and yellow "Catharine" iris, flamboyant rainbow primroses or cheery unsprayed pansies grown in a cold frame to add to your table or early spring walkway. Get glorious pink parrot tulips to recreate the Netherlands Tulip Festival in your yard each April. Find herbs and lush hanging baskets of flowers in summer. Choose Christmas trees for the holidays and succulents anytime you need a little green. While selecting purchases, say hello to two friendly cats who hang out there.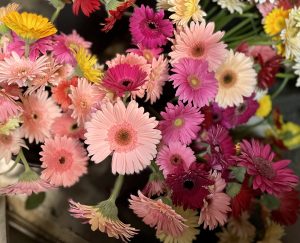 For a piece of heaven before warm weather completely sets in or later in the season, cross the Lancaster County line to Lititz for another quiet gem — family-owned Hendricks' Flowers. In 1937 Bernie Hendricks' in-laws took over four greenhouses built in 1914. After she married into the family in 1958, Bernie helped with billing, gradually spending more and more time in the business. Her daughter Sue Ellen, with a master's degree in soil and plant science, is now boss and owner, Bernie says with pride.
In 1937, all their greenhouses held carnations. Today they grow 70 types of flowers — each one magnificent as the next: Asiatic and calla lilies, snapdragons, anemones, stock and ranunculus. In June and July, find bouquets of lisianthus fit for paradise.
"Take a look at the center of the flowers," says Bernie. "Peek inside. Do the same thing for your life. You'll see new perspectives of beauty every day."
Southern Exposure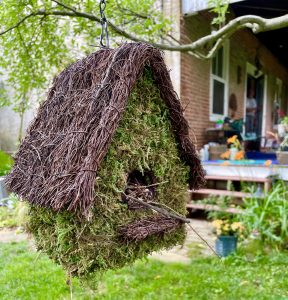 By good luck, I discovered Eden Flowers and the Arts on a bucolic drive from Avondale to West Chester. Three hand-painted signs caught my eye: Flowers. July 7th. They're Here. It was July 8th, and it took only moments for curiosity to overcome trepidation about pulling into an unknown driveway.
Jen Cauffman, artist and gardener, created an alluring walk past her farmhouse with a charming garden and an old tree where a birdhouse of moss and twig-thatched roof hangs. Pass under the trellis and through the open wrought iron gate to pick your own milk jug of flowers.
Pink cosmos surround a cobalt blue rain barrel. Snapdragons repel some insects while purple and orange painted tongue and zinnias attract others. While there, rest at an umbrella-covered table. Don't miss the large tent with art and artisanal home goods, many with floral themes.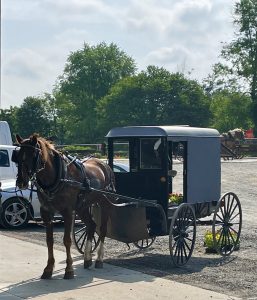 Head south past farms and fields, and horse-drawn buggies filled with families, to head up a gravel drive at the Oxford Produce Auction. A Mercedes parks next to wagons hitched to horses, pick-ups and SUVs unloading flowers and fresh produce.
At 9 a.m. a warm summer breeze blows through the large open-air auction house. An older farmer in jeans leans on a walker. Amish children run barefoot on the cool concrete floor between rows of lily and rose bunches, flats of heirloom tomatoes and kale, pallets of eye-popping Gerbera daisies and pink, purple and yellow lupines in bouquets and pots.
At the center of the activity, an auctioneer sings out numbers. Buyers bid on blooms and produce headed for market shelves later that day and Chester County homes that evening.
As I end my flower farm tour, Graham Nash's gentle song comes to mind: "I'll light the fire, while you place the flowers in the vase that you bought today."
Flower Farms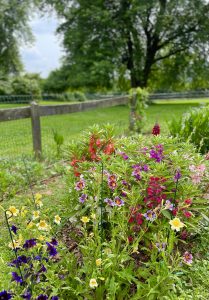 Chadds Ford Greenhouses
1450 Baltimore Pk., Chadds Ford
Mon–Sat, 9 am to 6 pm; Sun, 10 am to 5 pm
Eden Flowers and the Arts
293 W. Street Rd., Kennett Square
610-955-1373
Front Porch Flower Farm
968 Cherry St., Phoenixville
Facebook.com/FrontPorchFlowerFarm
Always open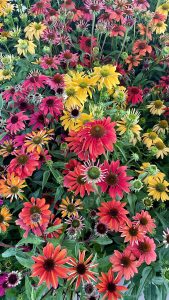 Gunther Sunflower Field
180 Little Conestoga Rd., Chester Springs
Facebook.com/GuntherSunflowerField
Always open
Hendricks' Flowers
322 S. Spruce St., Lititz
717-626-2009; HendricksFlowerShop.com
Mon–Fri, 7 am to 5:30 pm; Sat, 7 am to 4 pm
Oxford Produce Auction
190 Union School Rd., Oxford
610-932-2722; Facebook.com/Oxford-Produce-Auction-LLC-185509754832808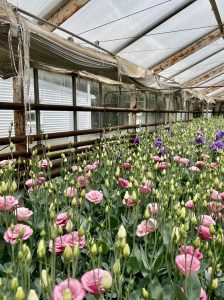 Friday, 8:30 to 11 am
Wildflower Farm
8 Castlebar Ln., Malvern
Friday, 9 am to 3 pm
back to top