Beautiful Brides… Naturally
Trends in bridal beauty
It's an exciting time to be a bride, with 2022 being a banner year for weddings. Couples who've been waiting to get married—some for two years—are finally celebrating their big day.
Thinking about how to look your best for all those wedding photos? Here are some of the latest trends in bridal beauty.
Natural Hairstyles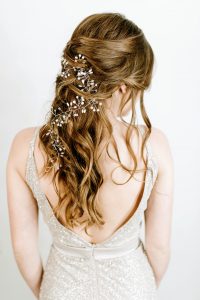 It's no secret the pandemic affected our everyday appearance (Zoom pants, WFH no-makeup look). And the way we wear our hair is no exception.
During the past two years, many women have embraced their natural hair textures, skipped the hot tools and cut down on the collection of hair products they use.
This trend has carried over to wedding hairstyles as well. More brides are letting their natural waves and curls be the center of attention on their big day.
Similarly, many brides want a more laidback, boho hairstyle—think beach waves and twists rather than uniform curls. The "boho braid" is making a comeback—a three-strand or loose fishtail braid accented with a simple hairpiece.
Ashley Jakubik of Bella Salon & Spa in Chester Springs says brides-to-be come to Bella and its sister salon in Phoenixville looking for "half-up, half down styles or even all the way down and sleek" more than elaborate updos.
For those still partial to the updo, the low bun is another option (thanks, Meghan Markle!). Sophisticated, modern and sleek, this look is often paired with a middle part—another must-have. The classic center part is so popular because it works with all face shapes, making the face appear more symmetrical.
Back to Beauty Basics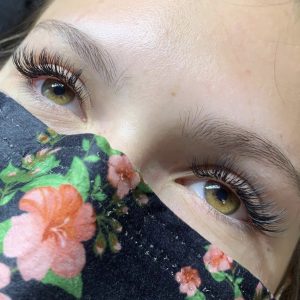 For 2022, we're seeing a big return to embracing natural beauty. Many women have been wearing less makeup and prefer this natural, effortless look for their wedding day. Gone are the days of the dark, smoky eye. Neutral, matte eyeshadows are now go-to looks for brides.
This pairs well with a nude lip—another megatrend for today's brides. Though bright red lips are a wedding classic, many brides-to-be opt for a nude shade with just a hint of pink. Plus gloss is making a comeback—buh-bye liquid matte lipsticks.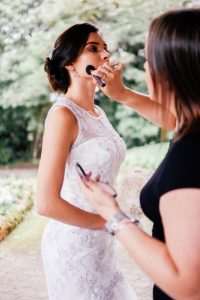 2022 is also the year of the blushing bride—literally! Brides are ditching heavy contouring in favor of a soft pink glow. Blush isn't just for cheeks, either. Try some on the temples, too. For extra glow, swap out your classic powder blush for a cream blush.
Keep the glow going with highlight. Brides want to look luminous on their big day, but be careful with this technique. A heavy hand can result in glare in your wedding photos, and you run the risk of looking oily.
Overall, 2022 brides are looking dewy-fresh. While the right primer and foundation are important, a proper skincare regiment will really get you glowing.
Focus on Skincare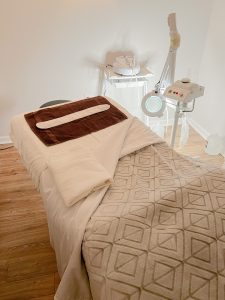 For skincare, one of the biggest trends in bridal beauty—and beauty in general—is an emphasis on healthy skin. Most women have been wearing less makeup since the start of the pandemic and instead have focused on taking better care of their skin.
For brides seeking radiant skin, working with a licensed esthetician can help reach your skin goals. It's never too early to start—experts recommend four to six months before the wedding.
Popular treatments for brides-to-be are facials, LED therapy and airbrush tanning. Meg Curry of Remedi Wellness & Spa in West Chester also recommends dermaplaning, an exfoliating treatment that gently scrapes the skin's surface with a scalpel. "It's a great treatment to schedule right before your event," she says. "Your skin will glow and your makeup application will look flawless!"
But getting that perfect wedding-day look doesn't end at the salon or spa. Preparing also requires a consistent at-home routine.
To keep your skin healthy and glowing, try products with natural ingredients. Going green with your skincare routine has benefits for all skin types. Natural products forgo harsh ingredients like artificial fragrances that can irritate your skin.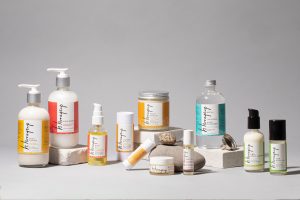 Natural products are widely available but why not support local businesses that make natural products? H. Honeycup is an online retailer based in Malvern selling vegan, plant-based skincare products.
For brides-to-be, founder Cindy Barberes recommends their Body Worship skincare set, which includes an exfoliating body scrub and moisturizing body oil.
Skincare products also make a great gift for your bridal party or for mothers of the bride and groom. After all, everyone's skin could use a little extra love for their close-ups!
Whether you have a small family gathering or a big wedding bash, you deserve to look and feel beautiful on your big day. It just takes a little planning.
back to top