April 2020 Picks
Spring Fundraiser for Camp Geronimo
April 19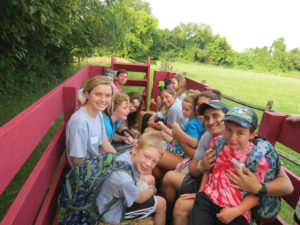 Spend an evening with friends and neighbors at a casual cocktail party at Abbott's Barn and support Camp Geronimo, a one-of-a-kind summer camp program for children with disabilities. Enjoy hors d'oeuvres, beer, wine and a program featuring the dean of Penn Vet, Dr. Andrew Hoffman, sharing his vision that human health, animal health and ecosystem health are all linked. 315 N. Creek Rd., West Chester. 4:30 to 6:30 p.m. Tickets $50. 610-793-1037; Springbrook-Farm.org/Spring-Event.
DE Center for Horticulture Rare Plant Auction
April 25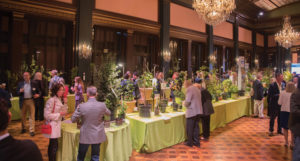 The 40th and final Rare Plant Auction at Longwood Gardens is a benefit that enriches urban neighborhoods through the power of plants. Featuring a live auction, access to hundreds of rare and exceptional plants and entrance to Longwood, open bar, fine food and valet parking. 1001 Longwood Rd., Kennett Square. 6:30 to 10 p.m. $200 and up. 302-658-6262; TheDCH.org.
The Philadelphia Show – Antiques | Art | Design
April 23–26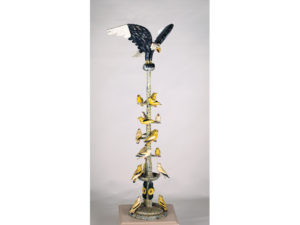 Sixty antiques dealers and fine art galleries exhibit outstanding selections at this show. New this year is Museum Day, Fri., when visitors with a membership to any museum in the country enter for free; Family Day, Sun., with a scavanger hunt and activity table; daily meet-and-greet Dealer Talks; and a special loan exhibit, "All Creatures Great and Small." Benefits the Phila. Museum of Art's Division of Education and Public Programs. The Navy Yard, League Island Blvd. & Kitty Hawk Ave., Philadelphia. Preview party, Thurs., $150–$600. Fri., 11 to 8 p.m.; Sat., 11 to 6 p.m.; Sun., 11 to 5 p.m. $20, under 18, free. ThePhiladelphiaShow.com.
Annual Delaware Valley Daffodil Society Regional Show
April 11–12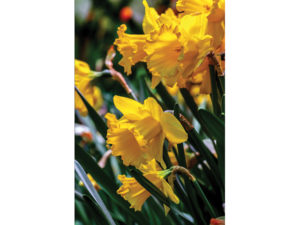 If you love springtime and daffodils, this is an opportunity to see many cultivars, learn more about the 13 different daffodil divisions, resistance to pests in the garden and landscape planting. Members of Delaware Valley Daffodil Society will be available to answer questions. Jenkins Arboretum, 631 Berwyn-Baptist Rd., Devon. Sat., 1 to 4 p.m.; Sun., 9 a.m. to 3 p.m. Free. 610-647-8870; JenkinsArboretum.org; DaffodilUSA.org.
Springtime at Winterthur
Through April 30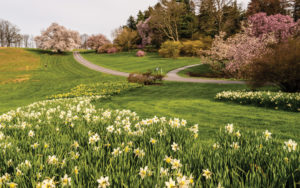 It's an exciting time of year at Winterthur, with lots to do for the whole family. Apr.–Oct., 1st and 3rd Thursdays, Story Time in the Enchanted Woods; Apr. 12, Easter Brunch with the Bunny, reservations requested; Apr. 14–17, Spring Break Bash, egg-decorating demos, tiny petting zoo, games, crafts and music; Apr. 18, Daffodil Day, enjoy Winterthur's amazing daffodil display with tours, kids' crafts and a daffodil show; Apr. 30, Garden Tailgate Tour through the Azalea Woods. 5105 Kennett Pk., Winterthur. Check website for times and tickets. 800-448-3883; Winterthur.org.
back to top