Adopt, Don't Shop
Find your new best friend at an animal shelter.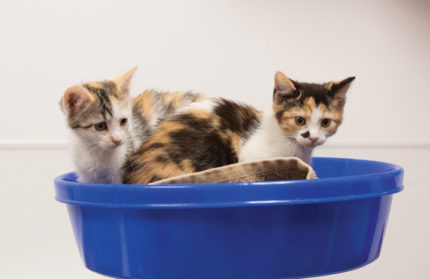 I've been an animal lover all my life. I've bottle-fed orphaned kittens, volunteered at animal shelters, and always had at least one cat or dog around to snuggle. Our family even nursed an injured opossum joey one summer, and I glow with pride remembering it crawling off to its new home under our backyard shed.
So when it came time to get a new kitten for my new apartment, I went where animal lovers go.
Animal shelters are the go-to spots for pets. In 2017–2018, 44% of households with dogs and 47% of those with cats adopted those pets from a shelter—up from 35% and 43%, respectively, just five years earlier. And with celebrity advocates like Meghan Markle championing pet adoption (she brought rescue dog Bogart to the U.K. and is rumored to have adopted another with Prince Harry), we'll likely see those numbers grow.
Adoption saves lives, and we're lucky to live in an area with so many people and rescues passionate about helping animals!
Why Adopt?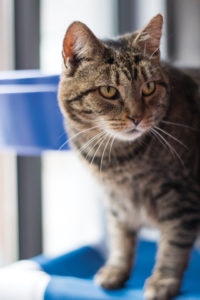 According to the ASPCA, about 6.5 million animals enter U.S. animal shelters every year, but only 3.2 million are adopted. That's a lot of animals left looking for forever homes!
And unfortunately for many of those animals, there's no happy ending. "Adopting is so important because 56% of dogs and 71% of cats that enter shelters are euthanized," says Beth Steinmetz of the Pet Adoption and Lifecare Society.
If more people were to adopt, rather than buy from commercial breeders or puppy mills, fewer animals would find themselves in shelters. "When you 'adopt don't shop,' you're helping to break the cycle of animal overpopulation," says Susan Chew of Main Line Animal Rescue.
Overall, adoption helps give an animal a second chance for a happy life with a loving family. "It's an incredibly rewarding experience to see an animal get adopted," says Linda Torelli of the Brandywine Valley SPCA. "When you adopt from a shelter, you save a life."
How to Adopt
Adoption procedures vary depending on the rescue, but here are some things to expect.
Most animal rescues require you to have a vet reference and records if you've adopted before or if you have other pets at home. Personal references may also be required.
You'll fill out an adoption application and speak with a representative from the rescue about your home and the conditions the pet will live in. Many rescues require a fenced yard if you're adopting a dog—so your new pet stays safe and secure in its new home.
Your new pet has likely been spayed/neutered, is up-to-date on vaccines and in many cases, is microchipped. If you adopt a kitten or puppy too young to be spayed/neutered, many rescues require a deposit that's returned after the surgery.
There's likely an adoption fee—averaging around $60–$100 for cats and up to $350–$450 for puppies. Because many rescues are nonprofits, these fees help cover food and medical expenses for your pet as well as for the care of all their animals.
Traditional Animal Rescues
If you want to meet and interact with a variety of animals at one time, an animal rescue with a physical shelter is a great choice. And there are a lot to choose from.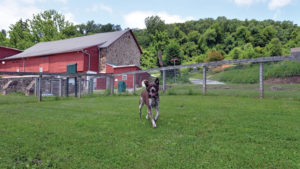 Main Line Animal Rescue (MLAR) in Phoenixville is a nonprofit and recent affiliate of the Pennsylvania SPCA that cares for nearly 1,000 animals annually. It has an on-site medical clinic, animal behaviorist, plus training classes and programs—all to help their animals overcome obstacles that may prevent them from being adopted.
"Things as simple as helping a shy dog gain confidence, or teaching a one-year-old dog who jumps on people to keep all four feet on the floor, make a big difference in their 'adoptability,'" says Susan Chew of MLAR.
With over 400 volunteers, several fundraising events and plenty of outreach work, MLAR is making their pawprint on our community.
Closer to West Chester, the Brandywine Valley SPCA (formerly the Chester County SPCA) cares for almost 14,000 animals annually. A no-kill, nonprofit,  BVSPCA welcomes school groups and clubs to come help, hosts week-long summer camps for kids called Critter Camp, and has a variety of "safety net programs" to help current pet-owners with financial hardship. For example, their pet food pantry provides pet food at low or no cost.
The community's continued support is key. "We don't do the work alone," says Linda Torelli of the BVSPCA. "We do the work with the community. And their help is essential."
For more than just cats and dogs, Greenmore Farm Animal Rescue in West Grove and LaMancha Animal Rescue in Unionville are ready to help. On over six acres with a seven-stall horse stable, four fenced pastures, several sheds, a chicken coop and a kennel for dogs, Greenmore Farm saves dogs as well as horses, donkeys, rabbits and the occasional peacock. And LaMancha's 45 acres have housed horses, dogs, cats, goats, cows and even an emu or two.
Fostering and Foster-Based Rescues
While most shelters have programs for volunteers to become fosters, for some animal rescues fostering serves as the framework for their mission.
So what is fostering?
Some animals may need special care away from a shelter—if they've just given birth and are still nursing, recovering from being sick or injured, or need to be socialized to trust humans before being adopted. In these cases, foster volunteers generously open their homes, caring for these animals and giving them a home until they can be adopted.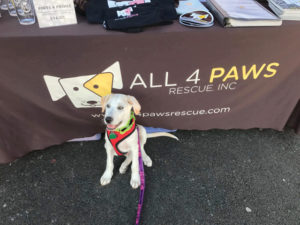 But for foster-based shelters like All 4 Paws and Finding Shelter Animal Rescue that don't have a physical shelter, fosters and foster homes are needed for all their animals. "We're always looking for more foster homes," says Kristen Geddes of All 4 Paws. "The number of foster homes we have available directly affects the number of animals we are able to save."
All 4 Paws is a nonprofit, no-kill rescue based in Malvern rescuing around 1,000 animals annually—many from high-kill shelters—and placing them in foster homes. Potential adopters work with All 4 Paws staff, volunteers and fosters to meet their available pets.
In the King of Prussia area, Finding Shelter Animal Rescue is another foster-based, nonprofit, no-kill rescue, rehabilitating and re-homing dogs and cats in need. Finding Shelter even offers an in-house professional dog-trainer for the rescue's dogs, and offers free, lifetime phone consultations with all Finding Shelter adopters.
And a Cat Café, Too!
The cat café craze that took off in Japan made its way to the U.S.—and all the way to Kennett Square.
Treetops Kitty Café is dedicated to rescuing cats from high-kill shelters and giving them a safe place to play until they're adopted. A small donation is required to enter, and drinks and packaged snacks are available for purchase, with the proceeds going to operating costs and animal care. So drink some coffee as you play with the cats, or check out their events open to the public—kids craft mornings, wine glass painting and story times.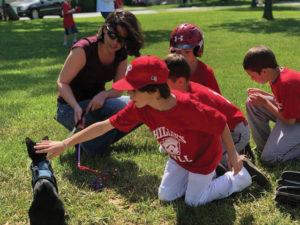 Another option is Black Cat Café in Devon, owned and operated by the Pet Adoption and Lifecare Society (PALS). Though not a traditional cat café, it does serve homemade food and drinks with the proceeds benefitting PALS. There's a gift shop with adoptable cats and kittens if you need your cuteness fix!
PALS works with cats only, and in addition to the Black Cat Café, has adoption centers at local Pet Valu stores in Wayne, Ardmore and Newtown Square. Be on the lookout for Berkley, their cat ambassador, who walks on a leash and helps raise awareness in the community about cat rescue.
Adopting is a second chance, and who doesn't want to help cute fur babies have a better life? With so many great animal rescues in your backyard, you're sure to find your new four-legged best friend!
Photos courtesy of Mercedes Thomas and The Animal Rescues
Adoption Centers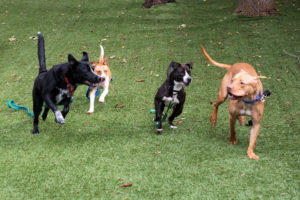 All 4 Paws
Chester Springs
610-731-1086; All4PawsRescue.com
Brandywine Valley SPCA
West Chester
1212 Phoenixville Pk., West Chester
484-302-0865; BVSPCA.org
New Castle
600 South St., New Castle, DE
302-516-1000; BVSPCA.org
Finding Shelter Animal Rescue
Southeastern, PA
FindingShelter.org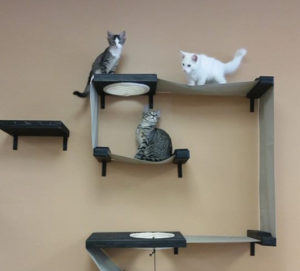 Greenmore Farm Animal Rescue
246 Clonmell-Upland Rd., West Grove
GreenmoreRescue.org
LaMancha Animal Rescue
855 Doe Run Rd., Coatesville
LamanchaAnimalRescue.org
Main Line Animal Rescue
1149 Pike Springs Rd., Phoenixville
610-933-0606; MLAR.org
Pet Adoption and Lifecare Society (PALS)
610-299-1860; AdoptAPet.com/PALS/
Treetops Kitty Café
305 W. State St., Kennett Square
610-925-2908; TreetopsKittyCafe.com
back to top