Across County Lines
Take a drive and 'fall' in love with the charming towns and stunning landscapes across our county.
Fall is taking center stage, and there's no better place to be than right here in our area. Embrace the season of changing leaves and golden light brushing the rolling hills with a drive through the many charming towns we call home. Gather up the family and make a trip to your neighboring town for dining, shopping, shows and more. Just remember to take the back roads and appreciate the autumn splendor!
As health guidelines continue to evolve, check websites before attending events or visiting local restaurants and shops.
West Chester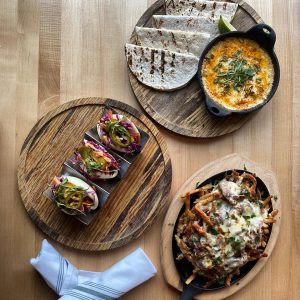 First stop is the Great American Main Street Award-winner and top shopping and dining destination—West Chester. Stroll the downtown district and admire Greek Revival architecture accented by charming shops and tempting restaurants lining the streets.
The restaurant scene continues to grow with newcomers, including Greystone Oyster Bar on North Church Street, plus Sedona Taphouse and Stove & Tap, both on West Gay Street. Other popular spots include Mae's West Chester with farm-to-table meals, Side Bar's American fare and craft cocktails, and Iron Hill Brewery's classic burgers and brews.
After dinner, it's time for a show. Uptown! Knauer Performing Arts Center is raising its curtain this season with concerts, comedy shows and special performances. Visit the website for tickets to current performances: Jingo—The Santana Tribute or Eaglemania —the World's Greatest Eagles Tribute Band.
Remember to stop and shop on your visit. Find the latest fashion at Jane Chalfant, something sparkly at Sunset Hill Jewelers and beautiful flowers for your home at Matlack Florist (a bit outside town). To avoid supply chain surprises later this year, you can get a head start on your Christmas shopping now.
For those looking forward to Christmas, the Borough will be bright for the holidays. Make plans to join the Chester County Hospital Lights Up Holiday Weekends. This month-long celebration will include themed weekends, like an Old-Fashioned Holiday, complete with a tree-lighting ceremony, and 'Twas the Weekend Before Christmas, for last-minute shopping, gingerbread cookie creations and holiday music. The traditional Christmas Parade is postponed, but there are still plenty of great reasons to visit West Chester!
Downingtown & Exton
Located just five miles apart, Downingtown and Exton make the perfect pair of towns for a day trip.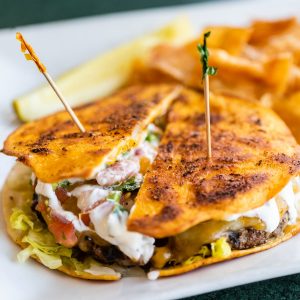 Start in Downingtown and explore an area offering more than just top-rated public schools. Spend Saturday morning browsing the Downingtown Farmer's Market for locally grown seasonal fruits and veggies. Then embrace your creative side at the new DIY studio, Board and Brush, and make home décor items like wood signs, backyard games and personalized glassware.
Next get your Oktoberfest fix at local breweries and taphouses including Downingtown's own Victory Brewing Company, celebrating their 25th anniversary. Enjoy brews like the classic Sour Monkey with fruit notes from imported Belgium yeast. Find even more to drink at East Branch Brewing Company and Station Taproom with their adjoining Bottle Room.
When in Exton, head to Iron Hill's first full-scale production brewery and taphouse. Sample casual fare like nachos and wings while sipping craft brews from their extensive beer selection.
Looking for a full dinner? Try Downingtown newcomer La Sponda Italian Restaurant & Wine Bar overlooking Brandywine Creek. With early rave reviews, this is a must-stop for entrees like grilled whole branzino in a lemon white wine sauce or butternut squash agnolotti with a Parmesan cream.
Exton has its fair share of favorites including Ron's Original Bar & Grill for even more Italian specialties, plus Appetites on Main for handheld entrees like their Italian Market Sandwich or their Mac & Cheese burger, also available on their pet-friendly patio.
The Main line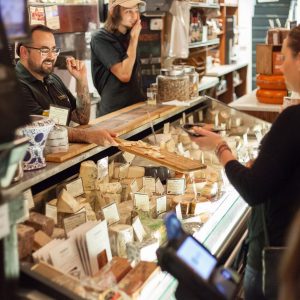 Another driving option, head to the Lancaster Avenue corridor (a.k.a. Route 30) along the Main Line and marvel at the neighborhoods of gorgeous homes and "lost mansions," plus non-stop shops and restaurants to help fill your day (and stomach).
The dining scene is exploding with the new star, Lola's Garden in Suburban Square, full of Instagramable décor, food and handcrafted cocktails. Moving in next door, popular Taiwanese restaurant DanDan is adding a new location to the Main Line scene (also in Devon).
And there's more! While Wayne boasts top-tier dining like Rosalie's Italian soul food, The Great American Pub is introducing a new rooftop bar and The Blue Elephant's Asian cuisine is coming soon to its second area location (also in Pottstown).
Visit the long-awaited Di Bruno Bros. Wayne location that opened in March and for gourmet goodies. Gather up specialty cheeses and meats, then flip to our Brandywine Table column in this issue for Di Bruno antipasto recipes.
Ready for a drink? Visit Locust Lane Brewery to wet your whistle or sample local spirits at Pennsylvania Distilling Company, both in Malvern.
Then it's time to explore. For history buffs, the Paoli Battlefield is a must-see. Take a self-guided tour, pack a picnic or simply walk through the grounds and admire the pristine Revolutionary War battlefield. For an extra dimension of fun, plan your trip around the Paoli Battlefield Paranormal Tour on October 2nd and 23rd.
And we're excited to see People's Light launch their 2021–2022 theater season. Check their website for updates.
Delaware County
Delaware County had its moment in the pop culture spotlight with HBO's series "Mare of Easttown," but for this trip we're leaving those neighborhoods behind and heading to Newtown Square.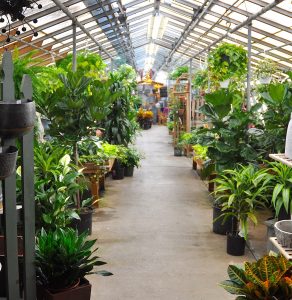 There you can celebrate fall by picking up autumn treats and Halloween sweets for the trick-or-treaters at Christopher Chocolates and prep your fall garden with mums from Mostardi Nursery.
Looking for a scare? Head to Colonial Pennsylvania Plantation, one of the most haunted properties in the area, for their Lantern Ghost Tours on October 16th and 23rd. Dare to take on their walking tour and experience a true Halloween thrill.
In Media, make plans for dinner and a show. Visit The Media Theatre and catch Disney's Frozen Jr., October 1–24, Joe Conklin and The City Rhythm Orchestra on November 6th, and Mamma Mia! starting November 17th.
For dinner options, try the Philly Mag Best-Of pick, Media's Towne House. Newly restored and updated, it has unique dining rooms ranging from open-air courtyard and traditional Irish pub to modern farm-to-table and sophisticated cocktail lounge. Or enjoy a full Italian dinner at Spasso's Italian Grill or craft burgers and a, well, beer at Brick and Brew.
Southern Chester County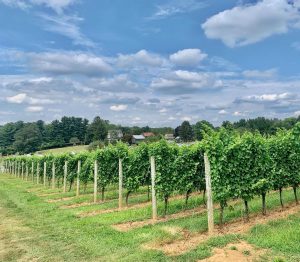 Travel to Southern Chester County for Longwood Gardens Autumn's Colors, October 2nd to November 14th—a top pick on everyone's fall to-do list. Marvel at their painted vistas, stroll through the picturesque Meadow Garden and end with family fun at the whimsical Garden Railway and Pumpkin Playground.
While in Kennett Square, stop in town and check out the dining options lining State Street. Plan a meal at favorites like La Verona for classic Italian entrees, Verbena for upscale American cuisine and Talula's Table for a sought-after Farm Table dinner (need reservations way ahead for this one).
Support the new dining spots, like The Naked Olive, a family-owned BYOB serving a Mediterranean infused menu. For a meal in a historic setting, stop by Letty's Tavern (previously the Kennett Square Inn) with over 186 years of hospitality. And we're so happy that Sovana Bistro is back and ready to welcome the community into their new space.
Next head to Chadds Ford to tour the Brandywine River Museum, where you'll find exhibits highlighting famed Chester County artist Andrew Wyeth along with family members N.C. Wyeth, Jamie Wyeth and Ann Wyeth McCoy.
Cap your tour by sipping wine at one of the local wineries. Check out Penns Woods Winery in Chadds Ford and sample their award-winning 2017 Cabernet Sauvignon Reserve or their 2020 Sauvignon Blanc (both winners of the 2021 PA Sommelier Judgement). Try them out, pick your favorite, then buy a bottle to take home.
Wilmington
Cross the state line on scenic Route 52 for a daytrip into northern Delaware, with plenty to do, see and eat, all close by.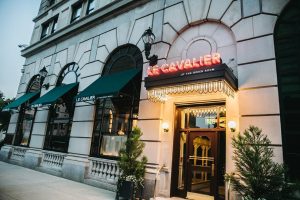 For seasonal family fun, visit the Wilmington Western Railroad. Surround yourself with the splendor of fall colors during the Autumn Leaf Special ride or take a trip alongside witches, ghosts and goblins (all friendly, of course) during the Halloween Express, both in October.
Afterwards hit The Grand Wilmington for live performances from comedian Lewis Black on October 9th, author David Sedaris on October 15th and The Temptations on October 27th.
A trip to Delaware isn't complete without checking out some of the many museums in the area. Stop by the Delaware Art Museum, Winterthur Museum and Hagley Museum for art, antiques, and beautiful gardens. Make sure to plan a visit to the Hagley Craft Fair, October 16 & 17, featuring fine arts, crafts and gourmet goodies.
There are plenty of dining options to explore, too. Head to historic Columbus Inn for their brunch favorites—Philly omelet and eggs Chesapeake. Or dine at legendary Buckley's Tavern for all things comfort like mac 'n' cheese, burgers, crab cakes and meatloaf.
Round out your trip with an upscale dining experience. Make reservations at Le Cavalier at the Green Room, a neo-French brasserie in the Hotel Dupont serving French food with North African influences. Savor dishes like pork porterhouse or gnocchi Parisienne with caviar and jumbo lump crab.
Jot down your top spots, jump into the car and get ready to explore all the Brandywine Valley has to offer this season!
back to top