A Spectacular Season
Local Prep Schools Shine and Colleges Take Notice
The season was highlighted by Westtown School's basketball team—the #1 team in the state, Malvern Prep's wrestling team—in the top 10 nationally, and Bishop Shanahan's track team—mid-distance demons! Several other independent schools from County Lines Country also produced outstanding athletes this season. Basketball, wrestling, swimming …. We cover them below.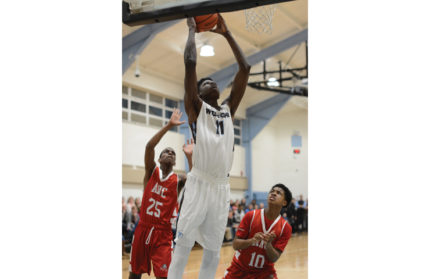 Boys Basketball
Westtown School won the championship for Pennsylvania prep schools, compiling a 32-2 overall record. Their five starters all have offers—or have accepted offers—to play at prestige colleges.
At the core of the team, senior center Mohammed Bamba is ranked 5th nationally by ESPN and has offers from Duke, Kentucky and Texas, among others. Senior Brandon Randolph is ranked 34th and has signed with University of Arizona. And senior Anthony Ochefu is committed to Stony Brook.
Ranked 4th among juniors, Cameron Reddish, with offers from at least a dozen sports schools, will be back. Junior Jake Forrester also holds over a dozen offers, including University of Pennsylvania and St. Joseph's.
At Episcopal Academy, which won the Inter-Ac, senior Connor Delaney, averaged 18.7 points per game. A multi-sport athlete with a 4.2 GPA, he'll go to Johns Hopkins next year. Senior Nick Alikakos averaged 17.6 points per game and committed to the U.S. Naval Academy.
Hill School's 7'1" Solomon Ruddell signed with University of California at Irvine. Senior Colton Lawrence averaged 12 points per game and was a 45% 3-point shooter. He has offers from several Division 2 schools. Junior Chase Audige averaged 16 points per game and has scholarship offers from St Joseph's, Drexel and several Ivy League schools.
Shipley School compiled an overall record of 20-9. Junior Sam Sessoms set Shipley's career scoring record with 1385 points. Its senior captain, guard Kiyon Hardy, has a Division 2 offer from Felician University.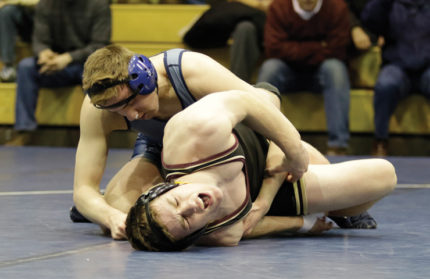 Basketball – Girls
Shipley boasted a record of 20-5. Senior Yndiah Bobo had 13.5 points and 3.6 steals per game and committed to Clarion University. Sophomore Anna Camden had 13.5 points, 10 rebounds, and 3.1 blocks per game. Drexel, Princeton, Penn State and St Joseph's are among the schools looking at her. Sophomore Lauren Ross averaged 16.1 points, 6.5 rebounds, and 3.3 steals. She's being recruited by St. Joseph's and Penn State.
Renaissance Academy finished 11-1 overall and were led by senior Kaylah Andrews and sophomore Arianna Prince. Kaylah averaged 10.3 points and 4.5 rebounds per game, while Arianna averaged 10.7 points and 2.2 steals.
Ranked #9 in Pennsylvania, Hill School had a 8-5 record. Kelly Ebner, their 5'11" senior center, averaged 9.3 points and 7.7 rebounds per game. With a GPA of 4.33 and other sports, she's signed to play softball at Lafayette.
Wrestling
Michael Beard, a junior at Malvern Prep who wrestles at 195 pounds, had a 50-0 record and already committed to Northwestern. Senior Seth Janney, who will wrestle at Cornell next year, and junior Ryan Karoly, were also formidable team members, as are the rest of the Friars: the team was 22-1 and ranked #6 in country.
Haverford School's Chris Kober, wrestling at 220 pounds, had a 35-7 season, finished 1st among Pennsylvania Independent Schools, and 3rd in the Prep National All-American. He'll wrestle at Campbell University next year.
At Westtown School, senior Max Starr had a record of 24-4 and is going to Earlham College.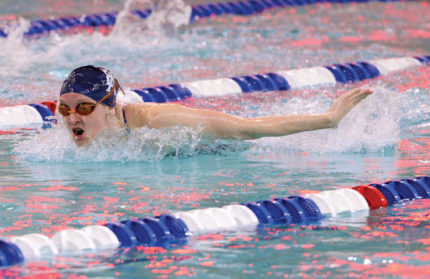 Swimming – Boys
It must be the water at Haverford School. Junior Alex Boratto, senior Charlie Ryan, and freshmen Brian Brennan and Antonio Octaviano swam for school records. Boratto, who holds 8 records, won the 100-yard backstroke at the Eastern Swimming championship. He's looking at Stanford, Texas, USC, and several Ivies for college. Ryan holds 6 school records and has committed to Michigan State University.
Salesianum's swimmers, Delaware's champions, finished 11-2-1, led by its three captains. Matt Otto won four gold medals at the state championship, has a GPA of 4.04 and signed at University of Virginia. Andrew Boyle won the 100-yard freestyle, and Jake McFate finished third in the 100-yard breaststroke. Both are members of the National Honor Society.
Wilmington Friends' team, 6-5 overall, was led by Sam Huo, a junior with a 4.0, and Sean Cochran, a senior, who will attend Washington College. Huo was 1st team all-conference and the DISC champion in the 50- and 100-meter freestyle.
The Friends' Central boys successfully defended their Friends' League championship for the 14th consecutive time. Freshman Dyaus Rai won the 100-yard butterfly and 100-yard backstroke. Sophomore Billy Wilkerson won the 500-yard freestyle.
Girls – Swimming
Episcopal's girls team compiled a 7-0 record and swam to the Eastern Interscholastic championship. Senior Emma Seiberlich won the 100-yard freestyle, junior Alex Sumner won the 100-yard backstroke and freshman Hadley DeBruyn won the 500-yard freestyle.
The Friend's Central girls won 8 of 11 events at the Friends' League championship. The foursome of Sofia Acchione, Maddie Anderson, Elisabeth Forsyth and Kate Raphaely set a league record in the 400-meter freestyle. Achione set the league record for the 100-meter butterfly and the 100-meter backstroke. Forsyth, a freshman, won the 200-yard individual medley and the 100- and 400-yard backstroke.
A Wilmington Friends senior, Blair Atkins, was the Delaware Independent Schools Conference champion in the 100-meter breaststroke and 50-meter freestyle. She'll go to Franklin and Marshall next year. Ashley Chompre, a freshman, was the conference champion in the 100-meter butterfly and 200-meter individual medley. Atkins and Chompre also contributed to the school's win in the 200-meter and 400-meter medley relays.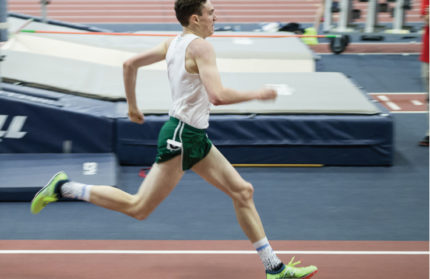 Track
Bishop Shanahan's mid-distance runners burned up the track this year. Senior Nate Alleyne won the 400-meter in 48.21 and junior Josh Hoey ran the 800-meter in 1.52.2—both were the fastest in the state—at The Pennsylvania Track & Field Coaches Association Indoor State Championship.  Then both contributed to Shanahan's triumphal 4×400, shattering the school record at 3:21.8, again fastest in PA for 2017. Wow! Alleyne has signed a "Letter of Intent" at Georgetown University. Hoey is interested in Penn State, Oregon, Virginia, Michigan and Indiana.
back to top