A Ramble Around Chester Springs
History and horses, shopping and dining—there are plenty of reasons to make this a destination.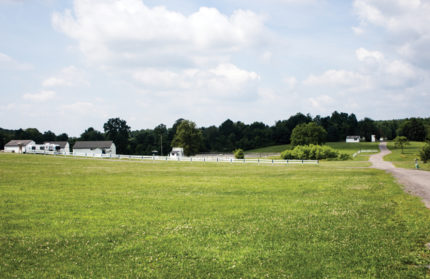 Though perhaps best known for its historic sights, annual horse show and expanses of rolling Chester County hills, the Chester Springs area is very much a part of the 21st century. A visit will take you to historic districts, 18th-century mills, hundreds of acres of preserved land, along with hip restaurants, a brewpub and the area's largest multi-day country music festival.
Oh, and more.
There's History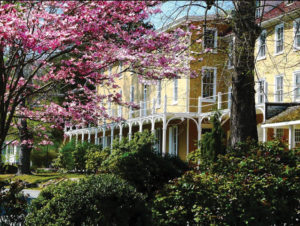 Many associate Chester Springs with the charming historic district of Historic Yellow Springs, just off Route 113 along Art School Road. A short drive up a narrow lane leads to a spot that takes you back in time.
Named for the color of the water thought to have healing powers—a resort and spa were built there—the area is known as a place where General Washington had his headquarters and the Continental Congress built a hospital for Revolutionary soldiers, now marked by stone ruins.
Today these restored buildings are alive with many attractions—a well-respected spring art show, an art studio, community library, cultural center (home to SALT Performing Arts, which hosted Shakespeare this summer), and a venue used for conferences, programs and weddings. There's even signs of a new business opening in the Jenny Lind House—Life's Patina Mercantile and Café.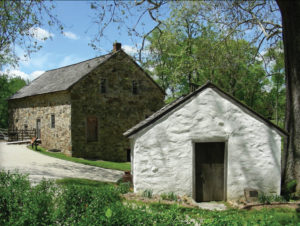 For a bit of Chester County's industrial history, the well-preserved Mill at Anselma showcases a working mill (demos on most second Saturdays) showing its evolution over 250 years. You'll also find walking trails, a mill pond, weekly farmers market (Wednesdays, 5 to 7 p.m.), and lively events, like the Boots and Bourbon Whiskey fundraiser, Flour Power 5K, Old Time Music Group and October's Harvest Festival. A living history site, the mill is well used and not a mere monument.
Plus Horses and More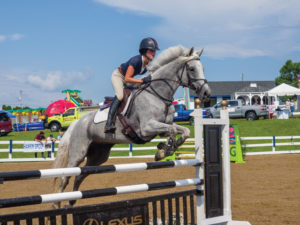 In a section of Chester Springs where just about everything is named Ludwig's, sits the 33-acre Ludwig's Corner Horse Show Grounds, near the intersection of Routes 100 and 401 (technically in Glenmoore). Best known for 76 years of hosting a community fair and horse show over Labor Day weekend, the grounds are also used for other local horse shows—Kimberton Hunt, Freedom Series, Oley Valley Combined—along with two dog shows—Bryn Mawr Kennel Club, Devon Dog Show—plus a summer pop-up beer garden sponsored by Stickman Brews.
This scenic site is also home to the second year of Citadel Country Spirit USA, a three-day country music festival attracting 22,000 fans last year. Read more about it in this issue.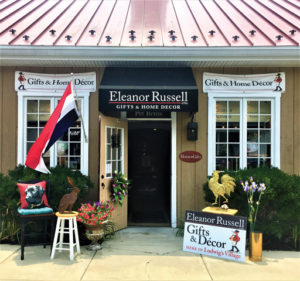 For more Ludwig's attractions, head for Ludwig's Village shopping center, a collection of charming cottage-like buildings with a variety of shops and services. You'll see Ludwig's Village Market, a Fine Wine and Good Spirits shop conveniently located near Light'n Up Premier Smoke Shop, plus Village Optical, Ludwig's Village Dental and tucked in the back, Destination Salon & Spa, a literal destination for some relaxation and pampering.
Two more places worth a visit: Eleanor Russell Ltd., a gift and decor shop with such a well-curated selection you'll likely take home something for yourself, and Ludwig's Grille & Oyster Bar, specializing in sea food and offering a formal dining room and banquet space inside and casual dining under red umbrellas on the deck.
And More Dining and Drinking Options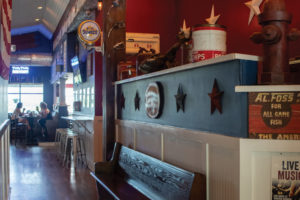 From historic to hip, Chester Springs has a dining destination for every taste.
A landmark on the Pottstown Pike (Route 100) with a sign reading "First Established 1727," Eagle Tavern & Taproom promises "delicious food, distinctive spirits and 'lots of memories to patrons near and far.'" This neighborhood mainstay got a makeover from new owners and continues to attract those wanting a historic tavern atmosphere.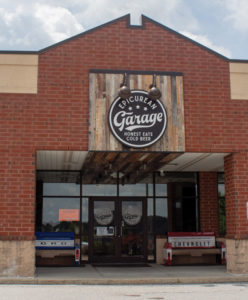 For a more contemporary vibe, head for Liberty Union Bar and Grill, home of free tater tots and weekly specials based on food from the 50 states. You'll find a lively setting, indoors and out, with lots of red, white and blue. Daily specials and a menu featuring delish dishes from around the country—Cali wrap to NY deli—make a welcoming community hangout and a family-friendly spot.
Honest eats and cold beer are promised at Epicurean Garage, an industrial chic eatery, which also touted their "Best AC in a Garage" during our hot July visit. Experienced restaurateur Lee Krasley has much to celebrate along with the success of his newest farm-to-table comfort food eatery. He's marking a four-year anniversary of his heart transplant at his comeback restaurant, complete with his oldest son following in his footsteps in the kitchen. A good story and great food.
Of course you can get a variety of beers and spirits at all these restaurants, but why not go to the source?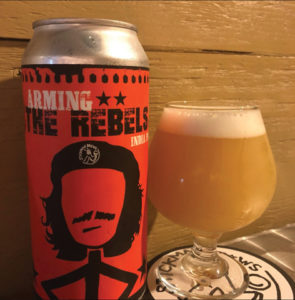 Stickman Brews, with its brewery in Royersford, opened a brewpub at the intersection of Routes 113 and 401 about a year ago with a down-to-earth attitude toward beer and tasty pubgrup. With pretense aside and quality and creativity in the forefront, they serve up their distinctive beers—on tap, in growlers and from the cooler. Try their best-selling IPA (Store Bought Is Fine) or the farmhouse ale (First World Problems). The labels on the cans are as fanciful as the names of the beers.
For something stronger, head a bit beyond Chester Springs to the Brandywine Branch Distillery & Bistro in nearby Elverson, where they make small-batch, hand-bottled bourbon, rye and their award-winning Revivalist Botanical Gins. Inside the classic red and white barn you can sip a craft cocktail, savor locally sourced seasonal dishes in the bistro, and tour the distillery on site. You'll find these spirits at local bars, restaurants and spirits stores. But why not buy a bottle while you're there?
More Distinctively Chester Springs Stops
And while you're in the area, there are a few more stops to consider.
Chester Springs Creamery at Milky Way Farm on Route 113 is the place for locally sourced ice cream—after all, it's part of the official state Ice Cream Trail. Of course there's some history. The farm has been in the Matthews family for four generations, (since 1902), and it's been a farmstead since the 1760s. Opened in 2001, the Creamery serves up 48 "moolicious" flavors named after the cows that provide the main ingredient for the sweet treat—from Bessie's Black Raspberry to Rosie's Rainbow Sprinkles Cake. Take home a pint or quart. Or two.
For a Lancaster County feel at Ludwig's Corner, stop by Grandma Zook's Bakery and Produce serving everything from Amish friendship muffins and whoopie pies to cappuccinos and fresh pressed juices, demonstrating the range of tastes in Chester Springs. The family-owned and operated market offers local, organic, farm fresh produce, homemade baked goods, along with breakfast, lunch or dinners to go.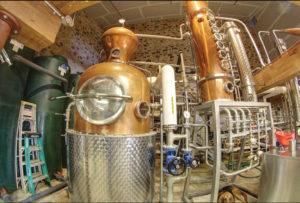 If you catch sight of Texans Longhorn, Scottish Highland or Hereford cattle roaming the rolling hills in Glenmoore, near the intersection of Routes 100 and 401, you've found Why Not Farm. Stop in their on-site farm store for grass-fed beef—from filets, Delmonicos and New York strips to brisket, roasts and burgers, or a larger quantity called a beef quarter. Shop free-range chicken and eggs and other local products like goat milk soap and cheeses. You'll find these products served in local restaurants from Brandywine Bistro to Sly Fox.
Have we exhausted attractions in Chester Springs? Not by a long shot. There's legendary Birchrunville Store Café, Butterscotch Pastry Shop, the 18th-century bank barn housing Centuries Ltd. Antiques … Go see for yourself.
Some photos in this article courtesy of Mercedes Thomas
back to top