A Family's Foodie Guide to Delco
Sample the food and take in the sights as you get to know Delaware County
Delaware County, our neighbor to the southeast, has often been characterized as the blue-collar uncle of the Philadelphia suburban counties — a little brash, a little bold and maybe a little rough around the edges.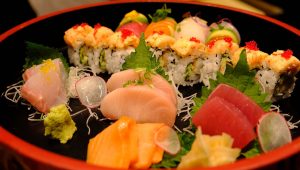 Yet like all stereotypes, there are more than ample exceptions to the rule Margaret Kuo's continues to offer a refined dining experience that rivals Philadelphia's best, the Media Theatre brings in Broadway-caliber productions, while the Delaware County Symphony Orchestra attracts musicians from around the world.
That doesn't mean sometimes it's not just more fun to get the family together and get back to the basics of what makes Delaware County, well, Delco.
As Fresh as it Gets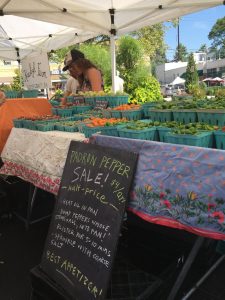 In the 1770s, you could get a 150-acre Delaware County farm rent-free for five years if you agreed to cultivate it. Today, farmers must make do on much less acreage, but the fruits of their labors are just as tasty. So we suggest you start your day in Delaware County at one of their many farmers markets.
While most markets aim to support local agriculture by serving as a conduit between farmer and resident, the Swarthmore Farmers Market aims a bit higher. According to their website, the market was established to be "THE Saturday morning food, art and community gathering destination." Every Saturday morning, you'll find plenty of fresh produce as well as artisan baked goods, local crafts and musical performances.
Another option is the Booths Corner Farmers Market in Garnet Valley, where in addition to your standard farmers market fare, you'll also find comic books, sports apparel and an arcade.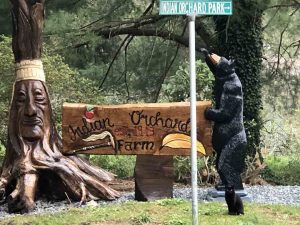 Morning not your family's favorite time? Tinicum Township, just north of the New Jersey border, holds its family-friendly farmers market on Wednesday evenings. Come for the produce, stay for the moon bounce, lawn games and, for mom and dad, a pour from Monaghan's Pub.
Another option is to head to the fields and pick your own. Avoid the crowds at Linvilla and head to nearby Indian Orchards, where you'll find a summer full of delicious produce options. Stop by the farm stand to see what's in season and get your picking baskets.
Eat Like a Kid
While some nights there's nothing better than the subtleties of a sophisticated meal, there's also something to be said for the joy from a perfectly juicy hot dog. Let's explore Delco's comfort side.
We'll start with the obvious — the cheesesteak. Sure, it's a Philly thing, but that doesn't mean the 'burbs can't hold their own, right?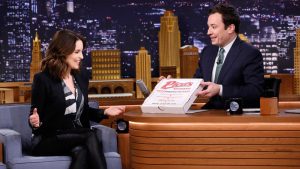 We're not here to start a debate, but Delco Steaks was named "Best of Philly" just last year. Just sayin'. They have locations in Broomall, Ridley and Brookhaven, and will soon add Ardmore, Media and St. Joe's. You shouldn't have to drive far to taste the difference locally sourced meats and cheeses make.
Another Delco favorite that always ends in debate — Pica's Pizza. The signature square pizza has been coming out of its Upper Darby ovens backward — sauce on top of cheese — since 1955. A fact some people can't quite get used to, but most are happy to dig right into.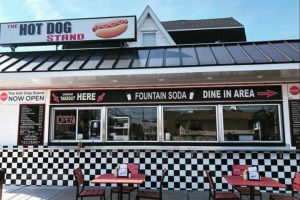 Yet another fun option is Nifty Fifty's, a throwback diner that got its start in Ridley Township in 1987, with a new location in Newtown Square. Keep it simple by ordering a cheeseburger and award-winning milkshake, or try one of the more than 100 varieties of soda available. Toasted marshmallow, anyone?
Back to that hot dog. The black-and-white checkered Hot Dog Stand in Milton Park has you covered. Offering hot dogs, smoked hot sausages and kielbasa, they were recently featured on YouTube on the premiere episode of "Delco Dinners and Drinks."
Walk It Off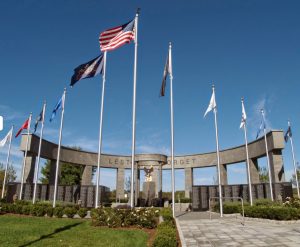 Now that you've had your fill of childhood favorites, it's time to head out into the sunshine for a midday constitutional.
Start with an inspiring trip to Newtown Square and take in the impactful Delaware County Veterans Memorial. Featuring engraved quotes from presidents to servicemen, the site serves as a reminder of what it means to be American.
Continue your history tour with a trip to the Lower Swedish Cabin in Drexel Hill. Not far from the trappings of the 21st century, the Lower Swedish Cabin, a fully constructed, near perfectly preserved log cabin, stands as one of the last remnants of the 17th century. Built by Swedish settlers more than 350 years ago, the home is a testament to the longevity of quality craftmanship.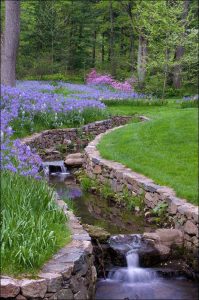 Finally, meander over to Chanticleer, a pleasure garden in Wayne. Featuring seven unique areas, each the vision of a gardener with a particular horticultural area of expertise, Chanticleer, along with Chester County favorite Longwood Gardens and 36 others, makes this region America's Garden Capital. Visit AmericasGardenCapital.org to get your passport to all participating gardens.
Now that everyone's relaxed, why not swing back into action with a little family-friendly competition? Head over to Clifton Heights' Putt-Putt Fun Center. The brightly colored 18-hole miniature golf course and arcade is a fun way to end the afternoon.
Cheers to a Successful Day Trip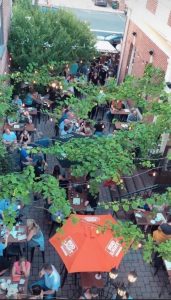 Now that the day is winding down, it's time to celebrate another successful family outing. And what better way to do that than with an ice-cold local brew and a good meal?
In Aston, you'll find world-class brewers 2SP, where they have a motto when it comes to beer, "Believe nothing. Try everything." So grab a table on their massive "Delco Deck" and start with the Delco Lager.
Next head into Media, the county seat, where you have your pick of options. Start on State Street for a couple of fam favorites. Located next to Spasso and back for its fourth summer is the Media Beer Garden. Grab a quick brew, then head out to dine under the stars. The eat-in-the-street event that started it all is back for another summer. Dine al fresco on warm-weather Wednesdays at Media favorites from Ariano Italian Restaurant to Tom's Dim Sum and many options in between.
Or head around the block to Pinnochio's, where the grown-ups can select from one of 25 rotating drafts (or build your own six-pack from their selection of more than 1,000 different beers) while the kids drool over cheese-soaked slices of pie.
Finally, one last stop. Back on the road to Ridley Creek, where you'll find Chill Out Ice Cream & Water Ice for a hand-dipped end to a perfectly delicious Delco day.
For more, VisitDelcoPA.com.
A Dozen Delco Deets
You may know about Tina Fey, Silver Linings Playbook and Mare of Easttown, but how much do you really know about Delaware County? Here's a deeper dive into more details about Delco — from its founding to a late-night pizza spot.
When was Delaware County founded?
September 26, 1789
In addition to Tina Fey, which other SNL alum grew up in Upper Darby?
Cheri Oteri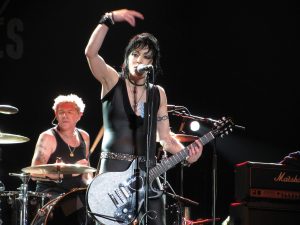 What famous rocker from the '80s grew up in Lansdowne and doesn't care about her bad reputation?
Joan Jett, of Joan Jett & the Blackhearts and the Runaways
What "Rock Around the Clock" singer grew up in Bethel and started his career at a radio station in Chester?
Bill Haley, of Bill Haley & His Comets
Do you know "The One Where a Celeb Home is Sold"? Which Friends star's childhood home in Eddystone was recently sold?
Jennifer Aniston's, for $163,000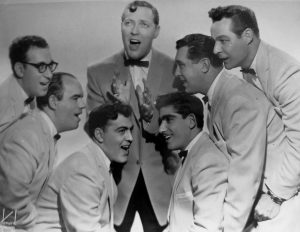 While earning his sociology degree in the early '50s, which famous social justice activist lived in Chester?
Martin Luther King, Jr., at Crozer Theological Seminary
Which Comedy Central show from 2015 was set in a Delco lumberyard?
Delco Proper
Which iconic Phillies sportscaster was a longtime Media resident?
Harry Kalas, from 1971 to 2007
Which local attraction has been featured in late October on the Travel Channel and in USA Today?
The Bates Motel & Haunted Hayride in Glen Mills
According to local legend, which Delco town was frequented by Blackbeard the Pirate?
Marcus Hook (maybe it's the name?)
Which local golf course hosted the U.S. Open in 2013 and is slated to host again in 2030?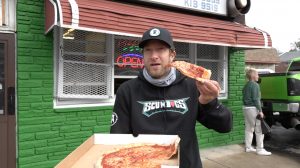 Merion Golf Course in Ardmore
And to end with some food: which local eatery is known for serving pizzas until the wee hours and was reviewed by Barstool Sports?
Imperial Pizza in Secane, open until 2 a.m. on weekends. Respect the sand.
back to top