Theater Spotlight: "The Prom"
October 3–29 at The Media Theatre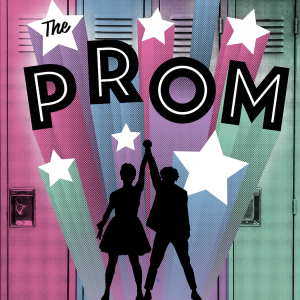 Hear the live orchestra tuning up as you sink into your seat at The Media Theatre. Theatergoers chat excitedly as they flip through their programs. Then the lights dim, the room hushes and you're whisked away into the special world of live theater.
After 30 years of bringing professional theater to the community, The Media Theatre is still going strong as they launch their latest Broadway Series with The Prom. This glitzy musical tells a captivating story of four Broadway stars on a mission to restore their tarnished reputations by championing a cause close to their hearts.
When these show biz veterans hear about a high school student who's been banned from attending her prom because of her same-sex relationship, they're resolved to make a difference. With unstoppable determination, infectious humor and a whole lot of sequins, they descend upon the small town, ready to fight for love and acceptance.
This exuberant musical will have you tapping your toes and laughing out loud as it takes you on a rollercoaster ride of emotions. From show-stopping dance numbers to heartwarming ballads, the sensational score by Matthew Sklar and Chad Beguelin will have you humming long after the curtain falls.
Directed by Media Theatre Artistic Director Christian Ryan, The Prom showcases a talented cast that will transport you to a world where dreams come true and love conquers all. "It gives us permission to laugh at the absurd, while also communicating that we are all human, and we want the same things," says Ryan.
Experience the joy, the laughter and the sheer exhilaration as you join in on an unforgettable journey of self-discovery and acceptance. The Prom is an electrifying experience that will leave you with a smile on your face and a renewed belief in the transformative power of love.
Grab your tickets now and be part of this celebration of inclusion and standing up for what's right. Including supporting local theater.
IF YOU GO:
Where: Media Theatre, 104 E. State St., Media
When: October 3–29
Tickets: $30–$63, online
More Info: 610-891-0100; MediaTheatre.org
Next Up in the Broadway Series: Mary Poppins, Dec. 5–Jan. 14, 2024
back to top