Swing into Spring with Delicious Dining
We've finally seen the last of winter and there's nothing but bright, sunny days on the horizon! Here at County Lines, we have some suggestions for how you can enjoy the warm seasons ahead.
Artisanal Bistro Blooms from Desert Rose: Cask Bistro and Tap
Time to Treat Mom: Nectar, General Warren and Terrain Garden Café
Cold Brews for Warm Seasons:Victory Brewing Factory, Iron Hill Brewery, Split Rail Tavern and Levante Brewing
Bloody Marys Count as a Vegetable, Right?: Tavola Restaurant and Bar, PJ Ryan's Pub and Paramour
A Market You Don't Have to Miss: Westtown Amish Market
Locally Grown and Green: Harvest Seasonal Grille and Wine Bar and Roots Café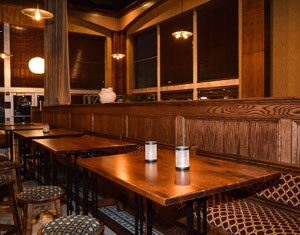 Artisanal Bistro Blooms from Desert Rose
Co-owners of Media's Desert Rose café, Jason McHugh and Natali Shiri, recently opened a new restaurant and bar, Cask Bistro and Tap, in Glen Mills. The married duo has transformed the spacious location, formerly housing Sligo, into a warm, rustic eatery that serves French, Greek and Mediterranean cuisine with a wide array of cold, delicious brews. Enjoy a taste of the exotic this summer at 200 Town Centre Dr., Glen Mills. 484-842-4201. CaskBistro.com.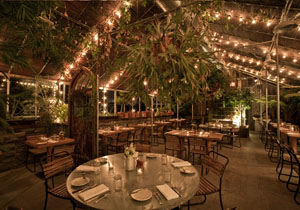 Time to Treat Mom
Chef Patrick Feury is whipping up brunch in her honor this Mother's Day at Nectar in Berwynwith savory dishes like Seared Viking Village Scallops seasoned with lemon thyme right from Nectar's garden. Enjoy your meal in their warm-hued dining room or out on the patio. Or celebrate generations of motherhood with mom, grandmom, sisters and aunts with an a la carte dinner at Malvern's historic General Warren that's been serving our Nation's mothers since 1745. Or skip the crowds and take mom out a week later for a festive brunch or dinner in the garden, May 15. Terrain Garden Café in Glen Mills will offer both a la carte menus and buffet-style dining in mom's choice of setting—lush greenhouse or charming garden shed. TasteNectar.com / GeneralWarren.com / ShopTerrain.com.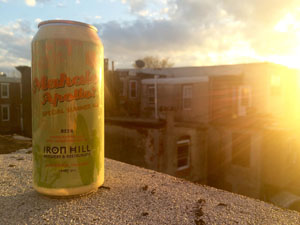 Cold Brews for Warm Seasons
What better way to enjoy the warmth of the season than with a cool beer in hand? Stop by Victory Brewing Factory to try Kirsch Gose, a session ale bursting with the tart, refreshing taste of cherry. Iron Hill Brewery's summer favorite, Mahalo Apollo, has also returned with the warm weather, flavored with lemon zest, spices and honey. Enjoy a saison this summer and try the Split Rail Saison, an ale made collaboratively by West Chester's Split Rail Tavern and Levante Brewing, available at either location.VictoryBeer.com / IronHillBrewery.com / SplitRailTavern.com / LevanteBrewing.com.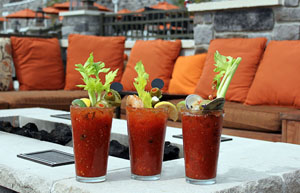 Bloody Marys Count as a Vegetable, Right?
Warm weather has arrived and Sunday Fundays are on the menu. Enjoy "the bloody bar" with brunch at Tavola Restaurant and Bar in Springfieldfeaturing an award-winning Garden Cocktail crafted with fresh ingredients from the restaurant's on-site vegetable and herb gardens. Stop by Phoenixville at PJ Ryan's Pub on a Sunday morning to create your own cocktail at their Bloody Mary Bar and try out the Build Your Own Omelet Station! The bloody fun doesn't stop here, Paramour in Wayne also invites you to cap off your brunch experience—now offered Saturdays and Sundays— with a trip to the Bloody Mary Bar to fashion your own from the house-made heirloom tomato mix and selection of fresh sauces, spices and garnishes. Tavolas.com / PJRyansPub.com / ParamourWayne.com.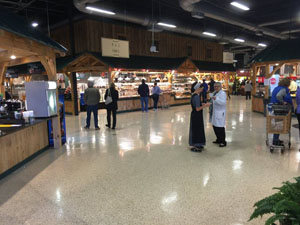 A Market You Don't Have to Miss
Many farmers markets come and go through the summer season, but Westtown Amish Market is one you won't have to say goodbye to come fall. The year-round market serves everything from delicious baked goods, fresh meats and seafood to flowers, wine, quality furniture and even products for your pets! Be sure to stop by the Pretzel and Log House for fresh hand-rolled pretzels and cinnamon sticks. 1165 Wilmington Pk., West Chester. 610-492-5700. WesttownAmishMarket.net.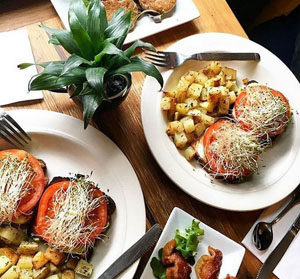 Locally Grown and Green
Let's go organic this season and dine at local farm-to-table restaurants. Visit the newest location opening in Radnor of Harvest Seasonal Grille and Wine Bar, a restaurant that works with 75 local farmers to source the highest quality ingredients. Try their below-500-calorie, changing seasonal menu while you sip on wine, cocktails or local beer. Or stop by West Chester's Roots Café where the menu satisfies vegetarians and meat-eaters alike, with made-from-scratch everything, including soups, dressings and sauces. Green doesn't stop with food; the Roots uses compostable to-go cups, containers and cutlery made from 100% renewable resources, and Harvest has recycled glass bar tops, uses organic cleaning products and even recycled paper and ink. Good for you, for our farmers, and for the environment—why not give it a go? HarvestSeasonalGrill.com / RootsCafeWC.com.
back to top