Surprising Lancaster County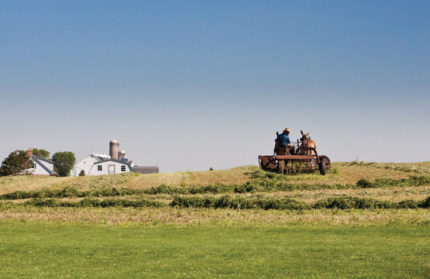 Just to our west, back in Pennsylvania, is Lancaster County, a place that may surprise you. Home to America's oldest Amish settlement, the county has plenty of horse and buggies, windmills, tidy farms and Amish cottage industries.
But there's also bustling Lancaster City, outlet shopping, American history sites, unusual museums, theaters galore, and trendy restaurants and distilleries.
We think Lancaster should be on your list of summer destinations. Details for the attractions in this section can be found at DiscoverLancaster.com.
Lancaster City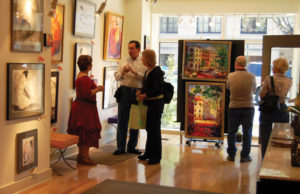 As the county seat, Lancaster City has energy and attractions for all ages. Sample the art and history museums—DeMuth & Lancaster Museum of Art and North Museum of Nature and Science—or browse local art galleries that host fun First Friday open houses along Gallery Row and elsewhere in this "authentic arts town."
Learn about Pennsylvania's only American President at LancasterHistory.org (that's the name and Web domain) and visit President James Buchanan's Wheatland estate.
Follow that up with a Historic Lancaster Walking Tour for a closer look at the city or a Tuktuk Tour on a motorized three-wheel rickshaw.
You can even tour a meadery for honeyed wine and some axe throwing (it is period appropriate) at Meduseld Meadery.  Or for harder stuff, try a tour and tasting of craft rye whiskey at Thistle Finch Distillery.
Farms & Tours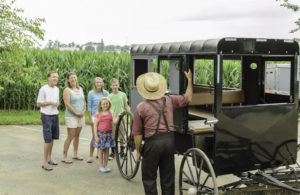 Looking for a farm experience? Try the Farm Tours at Verdant View in aptly named Paradise or a farm stay at Old Windmill Farm in Ronks where you can milk a cow, gather eggs, take a hay ride or pitch in with other chores. Cherry Crest Adventure Farm offers 60 agritainment attractions, including a popular corn maze in the fall.
For hearty farm-fresh Amish food try the Bird-In-Hand Family Restaurant and Smorgasbord, with 50 years of Smucker family hospitality.
If sightseeing is more your taste, try an Amish buggy ride, available almost everywhere. Or Strasburg offers scooter tours, Smokehouse has helicopter tours, and Bird-In-Hand is home to the US Hot Air Balloon Team.
Shopping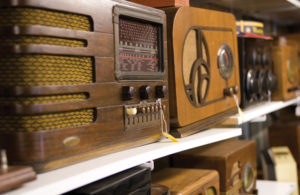 Shopping options run the full gamut in Lancaster County—from iconic Amish quilts, crafts and hand-built furniture to top national brands and luxury items at Rockvale Outlets and Tanger Outlets.
Antiques lovers may head for Adamstown, home to over 5,000 dealers in what's called the Antiques Capital. It's a true pickers' paradise at Renninger's Antiques Market for everything from vintage clothes to military memorabilia. Or pick a small shop to visit and browse.
Two fun shopping destinations in Lancaster City are the art galleries on Prince Street and historic Central Market housed in a beautiful 1889 building. Enjoy the bounty of the county as you walk the aisles lined with offerings from 60 local vendors.
Trains & More Trains
Train lovers must stop at Strasburg for train-themed restaurants and motels, plus a 2000-square-foot Strasburg Train Shop, a super store for railroadiana. Strasburg is also home to the Railroad Museum of Pennsylvania, housing one of the world's most significant collections of historic railroad artifacts.
Other stops include the Strasburg Rail Road, where you can ride a historic coal-burning steam train, and the Choo Choo Barn, one family's 70-year creation of an animated, hand-crafted toy train exhibit.
True fans will make a side trip to the National Toy Train Museum in Ronks with its world-class collection of toy trains from the mid-1800s to present for kids of all ages.
More Towns to Tour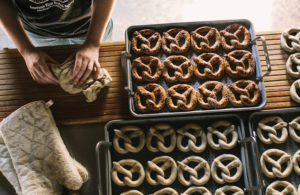 From Blue Ball to Intercourse to Paradise, Lancaster County does not lack colorful town names. We suggest you explore. Find a favorite.
If you need a destination, then try Lititz, known as America's Coolest Small Town. Visit for fireworks at their signature event: the 201st Continuous 4th of July Celebration (since 1818) at Lititz Springs Park.
Foodies will enjoy the Sturgis Pretzel Bakery, where you can roll and knead your own pretzels, and Wilbur Chocolate Factory to taste the famed Wilbur Buds (predating the Hershey Kiss!) in addition to a variety of tempting restaurants.
Other Lititz highlights include the new Stoll & Wolfe Distillery, offering tours, tastings and cocktails. And there's even a wolf sanctuary. Enough said?
One more idea: check out the Turkey Hill factory tour in Columbia, where you can make your own ice cream flavor and experience tea from around the world.
All good ways to end your visit to surprising Lancaster County.
back to top