Summer Savorings
Take a break from the backyard barbeque.
It's full-on summertime—time to find good food, refreshing drinks and plenty of shade. Check out these hot spots for some cool summer fare for the best Chester County has to offer.
What's Happen-inn: The Columbus Inn
Fine Dining and a B&B: General Warren
Cucina Classica: La Verona
Tea Time: The Lincoln Room
Whip Into Summertime: The Whip Tavern
Pop Into a Pop-Up: The Gables at Chadds Ford
Summer Sun and Family Fun: Ron's Original Bar and Grille
Summer Lovin': Black Powder Tavern
Home to Plate: Tonino's Pizza and Pasta Co.
To The Roof!: Mas Mexicali
Surf & Turf: Pietro's Prime
Summer Abroad: Ram's Head Bar and Grill
Handcrafted County Classic: Vickers Restaurant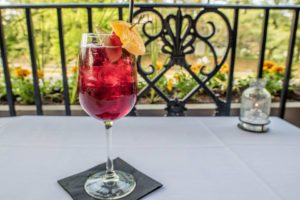 What's Happen-inn. Craving contemporary American cuisine? The Columbus Inn has the hot American essentials you're looking for this summer. Dig into the Cowboy Cut Pork Chop with aged cheddar grits and fire roasted grapes. Or savor the Steak House Deluxe, two grilled twin petite filets, served with a salad, steak fries and a big ol' onion ring. Cool off with a glass of wine and a seat outside. Just got off work? The Columbus Inn's Happy Hour is Monday—Friday starting at 4, and Saturday at 5. 2216 Pennsylvania Ave., Wilmington. 302-571-1492; ColumbusInn.net.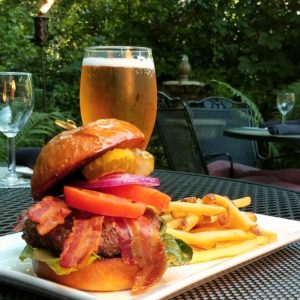 Fine Dining and a B&B. For an elegant outing, visit Chester County's historic General Warren. The Warren's Spring House Terrace offers a true summer experience with an al fresco take on your next cocktail or dinner party. For seasonal drinks, try Revivalist Summertide Expression Gin or The Strawberry Basil Martini Experience. Enjoy 18th-century style along with new favorites like Lemon Ricotta cake with limoncello simple syrup or other delectable desserts by the house pastry chef. You'll never go wrong with a cold beer and a burger! 9 Old Lancaster Rd., Malvern. 610-296-3637; GeneralWarren.com.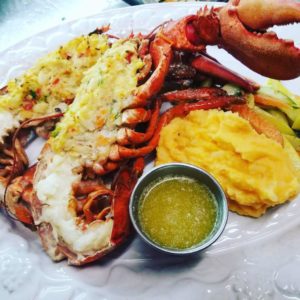 Cucina Classica. Can't make it to Italy this summer? Visit La Verona instead, Chester County's own taste of Italian culture and cuisine. Stop by for lunch on the patio and try the Antipasti Classico—an assortment of cured Italian meats, marinated vegetables, cheese and crostini. Enjoy a summer night's dinner of house-made pasta, with your choice of gnocchi, farfalle, ravioli or tortelli. Savor summer seafood, too. Wednesday nights are lobster nights, and Tuesdays are for tableside fish filets. 114 E. State St., Kennett Square. 610-444-2244; LaVeronaPA.com.
Tea Time. Escape to a calm oasis amidst the bustle of downtown West Chester for a midday spot of tea and tea sandwiches. The Lincoln Room is West Chester's premiere tea room located in the heart of the downtown district. Cool off and sip one of 18 new flavored iced teas with fruit—pears, mandarin oranges and ruby peaches—or loose-leaf tea infused with blackcurrant. Sample chicken salad with nuts infused with decaf tea, too, for the total tea experience. In the mood for sweets? Try the chocolate dark truffle infused with raspberry herbal tea. 28 Market St., West Chester. 610-696-2102. Visit them on Facebook.
Whip into Summertime. Appreciate summer's sun and seasonal fare while overlooking Doe Run Creek at The Whip Tavern. Located in the heart of Chester County horse country, this traditional British pub is a great place to kick back and relax while enjoying seasonal specialties, including a soft-shell crab sandwich and kurabuto pork with a coffee BBQ rub. Cool down with a cold brew from 30+ varieties from around the world, plus The Whip's own specialty cider, For Fox Sake. 1383 N. Chatham Rd., West Marlborough. TheWhipTavern.com.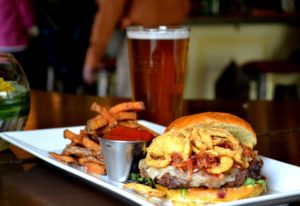 Pop Into a Pop-Up. Cool tunes, outdoor games and ice-cold beer create an ideal summer atmosphere at The Gables at Chadds Ford's recently opened pop-up beer garden on the outdoor terrace. Thursday evenings include live music, lawn games—corn hole, giant Jenga and more—and seasonal specialty drinks from 5 to 10 p.m. Try freshly made Summer Berry Peach Sangria or sample a thirst-quenching citrus-based IPA like Grapefruit Sculpin or Silent Disco. On select summer nights, strike a pose in the vintage photo booth on wheels to mark your visit. Another option: alfresco dining at the outdoor fire pit patio. 423 Baltimore Pk., Chadds Ford. 610-388-7700; TheGablesAtChaddsFord.com.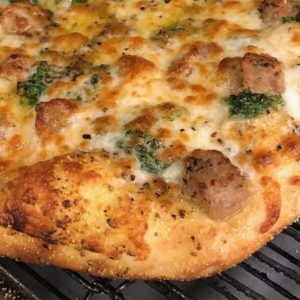 Summer Sun & Family Fun. Amp up your summer with fun and flavorful fare at Ron's Original Bar & Grille. Sample Twin Fish Tacos, Hot Cheddar Crab Dip, Sicilian Calamari and Jerk Wings for a lineup to please the whole family. Plus, July is packed with fun, including weekly trivia nights, live music and happy hours. Take a vacation from cooking and bring your family to Ron's for some "real food for the health of it." 74 E. Uwchlan Ave., Exton. 610-594-9900; RonsOriginal.com.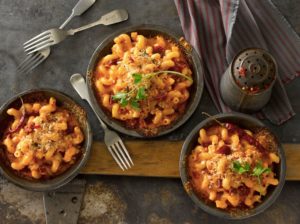 Summer Lovin'. Raise your spirits and your glasses this summer at Wayne's Black Powder Tavern. Try seasonal favorites including the Sesame-Seared Salmon Burger, Strawberry Balsamic Salad and the Cedar Planked Salmon under garden-style patio lighting for an alfresco evening. Pair your meal with a new seasonal summer wine or a fruit-based handcrafted cocktail like the Pennsylvania Summer or Pink Fireworks. 1164 Valley Forge Rd., Wayne. 610-293-9333; BlackPowderTavern.com.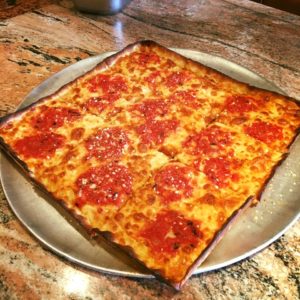 Home to Plate. BYOB to Tonino's Pizza and Pasta Co. this summer for a family tradition people travel miles for! Tonino's homemade pizza and pasta dishes have remained fresh and flavorful through the transition from the family dinner table to family-run restaurant. Tonino's offers both traditional pizzas and their own original pies, like the Grandma Pie—a thin crust, Sicilian-style pizza cooked in olive oil. Enjoy dishes perfect for summer, like Caprese tomato, barbeque pizza and soft shell crab. Try these and more. 235 Lancaster Ave., Frazer. ToninosPizzaAndPasta.com.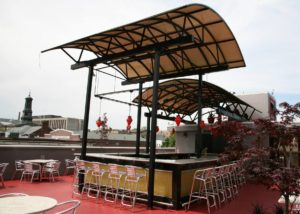 To The Roof! Cool off with a signature strawberry or orange frozen margarita on the rooftop bar at Mas Mexicali and join the party atmosphere! Marg lovers flock to claim their rooftop spot and select from a menu that offers flavorful foods from traditional Mexican dishes to Mas specialties. Start with Bad Boy Nachos loaded with toppings, and don't miss Taco Tuesdays to choose three tacos from options like grilled shrimp, short rib or cheeseburger. Pair your fiery flavors with a summery drink to calm the heat. Escape to Mas Mexicali for a summer experience you'll want to be back for next week. 102 E. Market St., West Chester. MasMexicali.com.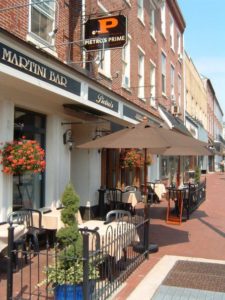 Surf & Turf. What better time of year to savor a juicy steak and mouth-watering seafood than summer? Head to Pietro's Prime for quality cuts cooked to perfection paired with tasty seafood selections like Butter Poached Lobster Tail, Crab Cakes or Jumbo Scallops. After work head to Happy Hour for specialty martinis at this upscale steakhouse located in a "prime" location in West Chester. Ask for a table on the patio for the full summer dining experience! 125 W. Market St., West Chester. PietrosPrime.com.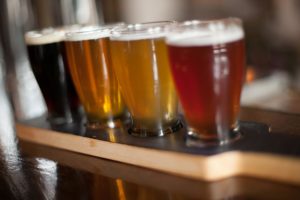 Summer Abroad. Take a summer vacay to the UK without leaving West Chester! Ram's Head Bar and Grill is an American version of a British gastropub that gives a twist to traditional pub food. It's all about meats—featuring favorites like Bacon Fat Popcorn and Filet Cheesesteak Wontons. Order anything from Ram-sized sandwiches and burgers to Bourbon Glazed Ribs. The perfect place for your summer cravings, including dozens of craft beers to whet your whistle. 40 E. Market St., West Chester. RamsHeadBarAndGrill.com.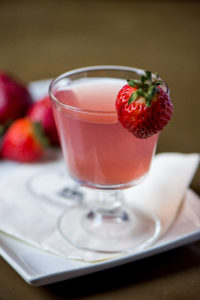 Handcrafted County Classic. Cool off with some tasty drinks to sip outside at Vickers Restaurant. Try a frosty Moscow Mule, Fresh Mint Julep or Strawberry Basil Cooler with herbs straight from their garden. Dine on the outdoor patio for a casual weekday dinner with shared plates of Kobe sliders or crab and artichoke fondue or dig into fresh fish specials like seared sea bass and chilled lobster salad or choose grilled filet mignon. On August 23, indulge in Italian wines in an intimate event for "Tasting Venice," a romantic dinner featuring Northern Italian cuisine. 192 E. Welsh Pool Rd., Exton. 610-363-7998; VickersRestaurant.com.
back to top