Spring Spotlights
You don't need flowers in your food to get a taste of spring.
A change in seasons means many restaurants that source locally build a fresh new menu for you to enjoy. Check out these tasty spots for special spring menus that will refresh your palate and leave you wanting more!
Can't Miss Mistral: Mistral
New In Town: Andiario
Seasonal Splendor: The Gables at Chadds Ford
Colonial Charm: General Warren
A Cafe Classic: The Original Spence Cafe
New Items Nightly: Amani's BYOB
Spring Is Brewing: East Branch Brewing Company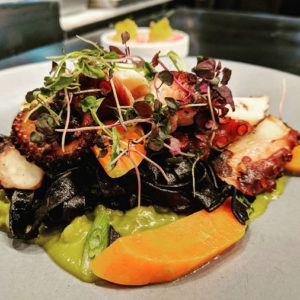 Can't Miss Mistral. Shake up your springtime habits with a trip to Mistral in King of Prussia. Made to share, featured interpretive-American dishes are made with local fare and boast international flavors. It's the perfect place to try out fresh seasonal ingredients in options like Pocono rainbow trout made with sunchoke, sauce soubise and walnuts. Or try the charred octopus, served with fresh squid ink noodles, shrimp and coconut curry sauce. In-house chefs tweak menu items to their tastes and to the changing seasons, so your experience will be as fresh as spring itself! 160 N. Gulph Rd., King of Prussia. 610-768-1630; www.MistralKop.com.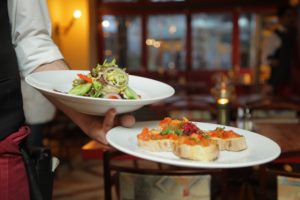 New In Town. Newly opened in West Chester, Andiario is an artisanal dining experience where everything is sourced locally—from your plates to the food that's carefully crafted on top, promising a dining experience with a sense of time and place. Using cheeses from Birchrun Hills and Doe Run Farms, and meat sourced from Stoney Hill Farm and Ironstone Creamery, Andiario gives you unique Chester County foods with an underlying Italian sensibility, for simplicity with a twist. The menu will change based on seasonal availabilities and the chef's creative whims, so come see what Andiario has to offer this spring! 106 W. Gay St., West Chester. 484-887-0919; www.Andiario.com.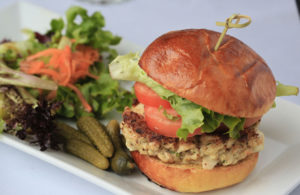 Seasonal Splendor. There's a new executive chef at The Gables at Chadds Ford—just in time for spring and spring eats! Chef Jose Castillo brings his diverse culinary background to this local favorite. Plus he'll tend to the rooftop garden—a hyper-local source for fresh produce for the restaurant. In addition to their own rooftop produce garden, The Gables sources ingredients from local farms like Phillips Mushrooms, SIW Farms and more. And with over 60 wines to complement dishes like honey-lemon glazed salmon and grilled strip steak, you'll want to come back for every season! Stop in for brunch, lunch, dinner or happy hour. 423 Baltimore Pk., Chadds Ford. 610-388-7700; www.TheGablesAtChaddsFord.com.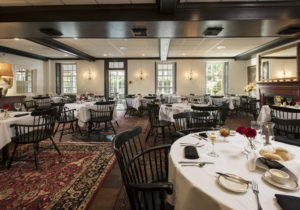 Colonial Charm. Craving the classic Chester County dining experience? Look no further than the 18th-century charms of the General Warren. Dine like it's 1745, surrounded by Colonial decor in the main dining room and Warren Tavern. If you're eager to enjoy spring weather outdoors, sample their modern American cuisine amidst the beautifully landscaped Spring House Terrace. Try classic Beef Wellington or their famous Snapper Soup to round out the experience. Go back in time and capture the flavor of Chester County's Colonial roots. 9 Old Lancaster Rd., Malvern. 610-296-8084; www.GeneralWarren.com.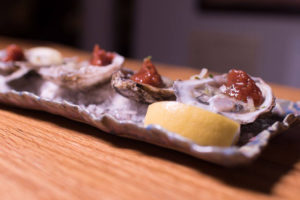 A Cafe Classic. Since its return to West Chester in 2016, The Original Spence Cafe restaurant and BYOB has continued to grow in popularity. With their focus on savory cuts of beef and pork and fresh seafood, Spence Cafe offers options from soup-and-sandwich lunches to filet mignon dinners. Chef, owner and West Chester local Andrew Patten hand picks locally sourced ingredients for their New American fare, including almond and three-seed encrusted chicken and pan roasted halibut with roasted beet risotto, toasted pistachio and orange gremolata. So bring some wine and enjoy the expertly crafted dishes served al fresco on the patio—weather permitting, of course. 131 N. High St., West Chester. 610-918-1272; www.Spence.cafe.
New Items Nightly. Why settle for seasonal menus when you can have new options every visit? Amani's BYOB livens the Downingtown dining scene by adding fresh and inspired menu items almost every week. Run by husband and wife duo Jonathan and Jeanine, Amani's offers farm fresh fare like grass-fed ribeye and pan-seared halibut with grilled asparagus or lion's mane mushrooms, cooked to perfection and served over marbled potatoes or red-beet infused quinoa. Come join the Amani's family, and don't forget the drinks! Mixers are available to combine with your spirit of choice. 105 E. Lancaster Ave., Downingtown. 484-237-8179; www.AmanisBYOB.com.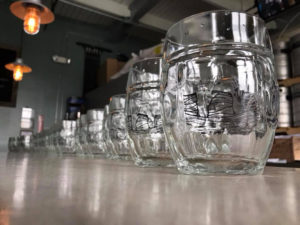 Spring is Brewing. What pairs better with a sunny spring day than a nice cold beer? Having that beer at East Branch Brewing in Downingtown! With over 12 beers on tap and craft cocktails at the ready, East Branch Brewing is now serving their own menu which provides plenty of options for pairing. Sit in their newly opened second floor and enjoy beef brisket with their new Double Citra IPA. Or match their cauliflower salad with a new steam lager, As Always. With an outdoor patio and a whole menu of new flavors, East Branch Brewing is the perfect backdrop for all your spring beer cravings. 202 E. Lancaster Ave., Downingtown. 484-593-0815; www.EastBranchBrewing.com.
back to top