Smart Home Buying
How to Find Your Dream Home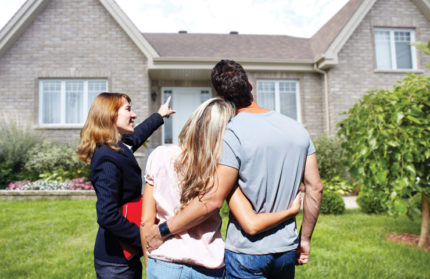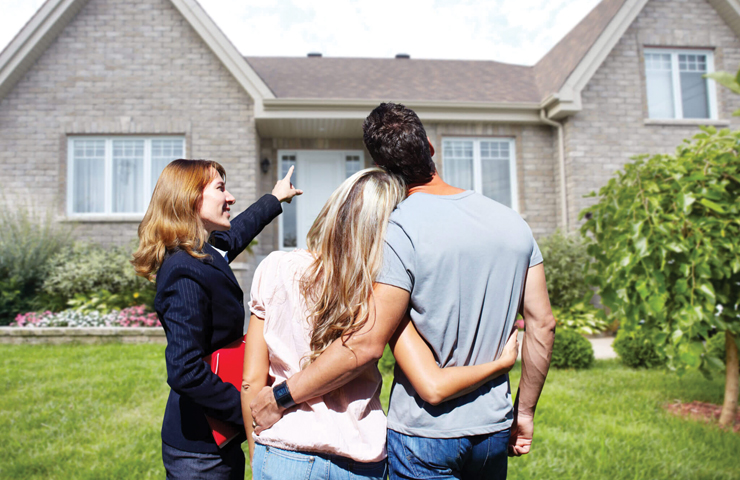 Buying a home is a very big deal. It's prob-ably the biggest purchase you'll ever make, and it's one you'll have to live with—literally and figuratively—every day. The process can seem overwhelming, confusing and downright frustrating at times. But when you find your dream home, the one that resonates with you and makes you smile, it's so worth it.
How do you get there? For starters: know yourself, do your research, find a realtor, practice being a good listener and communicator, and go from there …
Getting Started
First things first—know what you want. Holly Gross from the Holly Gross Group of Berkshire Hathaway recommends sitting down with your spouse and making three wish lists of what you're looking for in a home—one list you write, one your spouse writes and one you write together. How many bedrooms? Need a chef's kitchen? A backyard?
"This will help you decide together which things are wants versus needs," Holly explains. And if you're both in the same neighborhood, so to speak.
The next step is to find out what you can realistically afford. "It's so important to me that my clients are connected with their bank or a mortgage broker and are pre-approved before hitting the pavement," says Margot Mohr Teetor of RE/MAX Preferred.
This information will prevent major disappointments from looking at houses out of your price range. It should also get you excited about focusing on what is realistically available to you. A good real estate agent should be able to refer you to a broker they trust who's worked with other clients.
You'll also want to do research online about school districts and neighborhoods to see which are a good fit for your family's needs. And you may want to start looking at homes online to get a sense of what's available in your price range and dream areas.
But as Cindy Orr from Country Properties of Berkshire Hathaway reminds us, "Buying a house should be fun! And it's as much an emotional decision as a practical one." Although it's easy to get caught up in all the details and technicalities, don't forget that this will be your home, not just a house. It's the place where you'll spend most of your time, and it needs to be right for you.
Shopping Around
Once you've pre-qualified for a mortgage, done your research and looked at homes online, it's time to go out and look for yourself. This is the fun part!
"When touring a home, it's important to pay attention to your initial feel of the house," says Holly. "The light, the energy and the surroundings are all very powerful." You want to be able to see yourself there, going about your daily life. Will you love the view from the bedroom in the morning? Is the dining room big enough to entertain your close family and friends? This is the time your lists of dreams and deal-breakers can be put to the test.
It can be challenging to picture yourself in a home that isn't staged or presented well—maybe the purple bathroom is not your thing or you'd never furnish the living room that way. That's where a good realtor comes in. "Your agent will be able to help reconceptualize the space and help you overlook objectionable things," Holly notes. The agent's job is to have the vision and clarity that you may not have—especially after visiting so many homes in a short time!
One way to counter that overwhelmed feeling is to keep a record of all the houses you visit. "I give every buyer I go out with a clipboard, pen and copy of the listings in the order that we're visiting," says Margot. Then you can jot down what you liked and disliked and what was important about each property. When you're musing at night, you'll be able to recall that cozy cottage you liked best based on your notes and comments, not just online listings.
Besides the homes themselves, it's also a good idea to scope out the neighborhoods and do a "drive by," according to Cindy. "Visit at different times of day, take notice if there're a lot of people around or if it's more private, and think about what suits your needs best," she advises. A realtor who knows the area is a great source of information about things you may not immediately notice, like busy roads, what's nearby and planned mega-developments.
When working with your realtor, don't be afraid to speak up, ask questions and tell them all the things, big or small, that matter to you. The more you communicate, the more they can help. And don't worry about being out of your element! Home buying is complex. That's why you have an agent.
Inspection Time
When it's time to find a home inspector, make sure you get one that's right for you and for the property. "I always ask my buyers if they know of someone through a family member or friends," says Margot. "Otherwise I give them a list of three or more inspectors that I've worked with and trust."
If you're looking at one of the many historic homes in our area, it's important to choose an inspector who understands the special features of those properties.
"Historic homes don't have the same red flags a newer home may have," notes Cindy. "Something that may be an issue in a newer home could be perfectly acceptable in an older one"—for example, unusual duct work from retrofitting the A/C in a 300-year-old house or plaster insulation instead of modern R-30 in a stone home. The key is to use an inspector who knows the difference.
Many times, especially for first-time buyers, the information from an inspector can sound daunting—what do you know about septic tanks, radon levels and stucco remediation? "We can help prioritize the important parts and break down the findings into something that makes sense to the buyer," explains Cindy.
Having a buyer's agent on your side will help with negotiations based on discoveries from the inspection and help sifting through any confusing jargon.
What Kind of Agent?
Buyer's? Listing? Dual? What's the difference with these kinds of agents and does it matter? The short answer: It depends …
According to Kit Anstey from the Kit Anstey Real Estate Team of Berkshire Hathaway, "A buyer's agent and listing agent are both doing similar things for the buyers and sellers, respectively: acting in their client's best interest, including making a conscientious and good faith effort in representing them."
A dual agent, however, "represents both and is unable to take any action that is adverse to either party." The dual agent remains a neutral mediator and can be a good choice for uncomplicated sales.
So, it depends. Kit believes there are certainly benefits of having a buyer's agent, especially as a buyer. "A good agent should have expertise in the area you're looking to buy in," he says. In some cases, he recommends using two agents, for example if you're looking in several different areas that one agent doesn't cover.
Where a buyer's agent is most useful is "educating the buyer thoroughly on the complicated process of buying a home," says Kit. Buyer's agents should be experienced negotiators and understand all the details of the sales transaction, preventing their clients from feeling they're blindly signing away their life when it's time to sign the many, many documents at closing. (We didn't cover that here.)
"Really, we're like teachers," says Holly Gross. "We're here to help guide buyers to the perfect home for them." Basically, they've got your back!
---
RESOURCES
Holly Gross
Holly Gross Group of Berkshire Hathaway/Fox & Roach Realtors
610-430-3030 • HollyGrossGroup.com
Cindy Orr
Country Properties of Berkshire Hathaway/Fox & Roach Realtors
610-347-2065 • TheCountryProperties.com
Margot Mohr Teetor
RE/MAX Preferred
610-719-1700 • MargotMohrTeetor.com
Kit Anstey
Kit Anstey Real Estate Team of Berkshire Hathaway/Fox & Roach Realtors
610-431-1100 • AnsteyTeam.com
back to top