First-Time American Dream
Buying your first home is a major decision—one that affects both your finances and your life. Make sure you've done your homework before you take this big step. You don't want to find the home of your dreams only to learn you can't afford it. Getting good advice early is critical so your American dream can have a happy ending.
Pre-approval Process
Once you're ready to buy a home, it's a smart step to get pre-approved for a mortgage, even before you start looking. And savvy first-time homebuyers should use the expertise of a mortgage professional to help them through the pre-approval process.
This process starts by analyzing your income to determine your purchasing power. Next, your cash and investments are reviewed to determine funds available for a down payment. Then you're matched with a mortgage program to meet the monthly payment you qualify for and the liquid assets you have.
Other home-related costs can affect your mortgage limit, such as closing costs and local real estate and school taxes, which can vary widely among neighborhoods and school districts. Condominium fees and similar fees also impact affordability. A mortgage professional should know the area and help you understand these factors and costs and their effect on affordability.
It's a good sign if your realtor asks you for your pre-approval letter before taking you to look at homes. It wastes everyone's time to show you houses you can't afford. The pre-approved purchase price helps focus home searches in areas you want and can afford.
Most important, pre-approved buyers can shop with confidence and negotiate from a place of strength once they find their dream home.
Myths vs. Reality
Here are some common misconceptions some first-time homebuyers may have—and the reality of today's mortgage market.
Myth—I need a 20% down payment to buy a home.
Reality—There are many low-down-payment programs available. The federal government insures FHA loans with 3.5% down payments; Fannie Mae and Freddie Mac offer 5% down payment programs. If you served in the military, you can purchase with no down payment, using your VA benefit. In rural areas, such as western Chester County, USDA offers a no-money-down rural housing program. Plus, many counties offer down payment grants. Your mortgage professional can help research programs for you.
Myth—Private Mortgage Insurance (PMI) is a rip-off.
Reality—The reason low-down-payment programs exist is because of private mortgage insurance. PMI protects lenders from part of the loss of a foreclosure (FHA has its own version, known as MIP). Lenders almost always lose in foreclosures, even on borrowers with 20% down payments. Legal fees and interest costs drive up foreclosure expenses. So PMI protects lenders and encourages them to risk writing low-down-payment loans. As the mortgage industry has stabilized, mortgage insurance rates have become more competitive.
Myth—I need a high credit score to buy a home.
Reality—You need a good credit history showing few or no late payments. Some buyers show good credit history, but lack sufficient history to earn a high credit score. Even so, you still have options.
Myth—All the down payment money must come from my own funds.
Reality—Many first-time homebuyers receive cash gifts from relatives, and that's okay. The gift-giver has to provide documentation of the source of funds and an executed gift letter. Some buyers get help from relatives who co-borrow with them to help them qualify.
Myth—I can't buy a "fixer upper" if I'm a first-time homebuyer.
Reality—FHA offers 203K programs that allow fix-up expenses to be financed as part of the purchase price and require only 3.5% down payment.
Your home purchase can really be your American Dream if you're prepared and have help to guide you through the process. Working hand in hand with a mortgage professional and realtor will help make your dream a reality.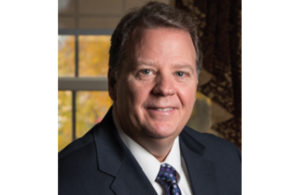 Ken Pitts, LeaderOne Financial Corp.Ken Pitts is a Senior Mortgage Banker with Leader One Financial Corporation, a national mortgage lender. With over 25 years of real estate and mortgage experience, Ken serves the greater Philadelphia area, Delaware and Southern New Jersey markets. Contact him at 610-345-9100; Leader1.com/KenPitts. NMLS # 528202
back to top