September Food News in the Brandywine Valley
A few of our favorite things to share this month about local food and drink
Local Eats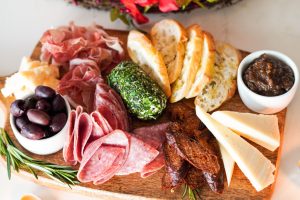 Show of your PA pride by serving up a Pennsylvania cheeseboard at your next gathering. Composed by cheesemakers Sue Miller and Stefanie Angstadt, this version features selections from from Chester Springs' Birchrun Hills and Berks County's Valley Milkhouse. Adorn your board with a baguette from your local bakery, Pennsylvania honey, tomato jam from Kennett's Happy Cat Farm and plenty of local fruit, cured meats and olives. Customize your board with more goodies from other local businesses. PAEats.org.
Artful Steaks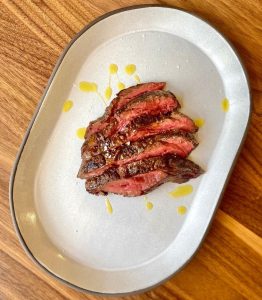 Lovers of fine art and great steak are happy Chef Marc Vetri (Vetri Cucina, Fioella) finally opened his newest restaurant in Bryn Mawr. Fiore Rosso is a 130-seat Italian steakhouse complete with a tower-style meat-aging case and original Picassos. Indulge in a meaty masterpiece, like the $168 Creekstone Farms bistecca alla Fiorentina or a 40-day dry-aged Niman Ranch bone-in ribeye. Now those are works of art! 915 W. Lancaster Ave., Bryn Mawr. FioreRossoPHL.com.
Food for Good
ACT in Faith of Greater West Chester crowned Rams Head Bar & Grill the winner of their 9th annual Chef's Best competition. Chef James Jones' lamb lollies with homemade chimichurri and balsamic reduction received the most votes, earning Rams Head their second big win. Chef's Best is ACT in Faith's signature fundraiser, raising $10,000 this year to aid in their mission to help un- and underemployed area residents with housing stabilization, basic needs and employment support. ACTInFaithGWC.org. RamsHeadBarAndGrill.com.
Doggie Desserts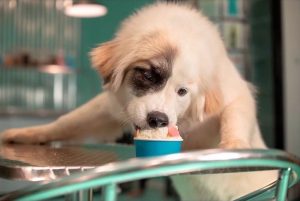 Good news for local canines — an ice cream parlor just for pups is coming to West Chester. "The first doggie ice cream bar in America," Salty Paws opened four years ago in Rehoboth Beach and now boasts ten locations with more on the way, including one on Gay Street. Bring your pooch for dog-safe ice cream in flavors from peanut butter to maple bacon, plus a unique selection of toppings — dehydrated liver, anyone? 27 W. Gay St., West Chester. SaltyPawsIceCream.com.
Hoagie History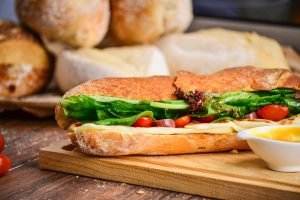 September 14 marks National Eat a Hoagie Day. Delcared the "Official Sandwich of Philadelphia" in 1992, the hoagie dates back to World War I, although its exact origins are unclear. In one story, the hoagie got its start at an Italian luncheonette, where the sandwiches gained notoriety among immigrants working at Hog Island Shipyard, who called them "hoggies" (later hoagies). Today, celebrate with a hoagie from Wawa, Primo's or your favorite local shop. NationalToday.com.
back to top