October Food News in the Brandywine Valley
A few of our favorite things to share this month about local food and drink
Café to Candlelight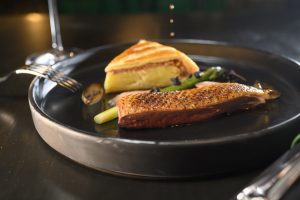 Classy café by day, sophisticated dining by night is the latest at Bar Reverie. The expertly crafted, travel-inspired menus range from breakfast pastries and coffee to French-inflected dinner options including Filet Mignon Au Bordelaise and Petit Poulet Roti. Bask in the black-and-white ambiance and peruse the 100-bottle curated wine list from around the globe. On-staff sommeliers and semi-private tasting bar are more reasons to return. Serving breakfast, brunch, lunch, dinner. 4017 Kennett Pk., Greenville, DE. BarReverie.com.
Lunar Meal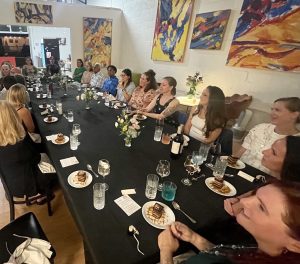 Join 22 diners around a communal table in Baba Bucha's Phoenixville tasting room for a Full Moon Feast on October 28, the sixth dinner celebrating the full moon tradition. Chef Olga Sorzano, owner of Baba's Brew, serves up a themed dinner keyed to the moon — October's Hunter's Moon meal features bison, duck and seasonal ingredients. Designed to feed both body and soul, the tasting experience is part of a recurring series. $125, tickets online. 333 Morgan St., Phoenixville. BabasBrew.com.
Shared Brews
Interested in local breweries? Check out BrewedAt, a social media venture started by two Temple University grads that takes followers on virtual tours of the craft beer scene locally and beyond. Follow as the duo visits different breweries, sharing fun videos of their food and drink samplings and recommendations, including at Chester County faves like Root Down, Victory and Locust Lane Brewing Companies. You can almost taste the brews. On Instagram @BrewedAt.
Southern Sweets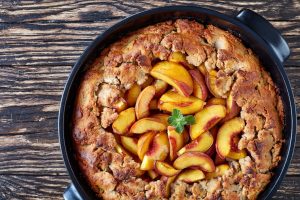 Satisfy your sweet tooth at The Butter Pecan Café, newly opened in Coatesville's Small Business Incubator. Featured Southern desserts include banana pudding, sweet potato pie, peach cobbler, 7-Up cake and more, like triple chocolate mousse cake. Try the shop's specialty — butter pecan ice cream, of course — the owner's family favorite. Open Fridays, 5 to 8 p.m. and Saturdays, 11:30 a.m. to 4:30 p.m. with pop-up hours. Pre-orders encouraged. 228 Lincoln Hwy., Coatesville. Facebook.com/TheButterPecanCafe.

Dueling Donuts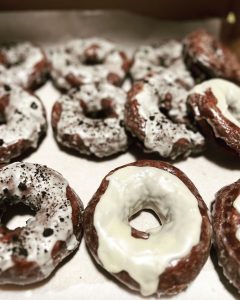 Donut lovers rejoice! Wander down to the new Wanderlust Doughnuts, where owner Vincent Mignone serves up all-natural artisan donuts (plus vegan and gluten- free options). Flavors include gingerbread, mascarpone-filled, pomegranate/blueberry crumble, dark chocolate with sea salt and more. Coming soon to downtown West Chester is Rose's Little Donuts. Follow along with their journey on Instagram @RosesLittleDonuts to learn more. 119 W. State St., Kennett Square. Steveh301.sg-host.com. 22 N. Darlington St., West Chester. RosesLittleDonuts.square.site.
back to top