November Food News in the Brandywine Valley
A few of our favorite things to share this month about local food and drink
Real Delicious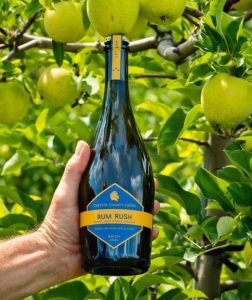 Expect authentic apple flavor and naturally sweetened, handmade hard ciders sourced primarily from Chester County farms at Chester County Ciders in West Chester. Like the cider commonly quaffed in Colonial America, this version is similar to what Ben Franklin would drink, says cidery cofounder Josh Lasensky. Taste for yourself and sample crafted ciders like the Gold Rush, Twenty Ton Press and Northern Spy. 207 S. Bolmar St., West Chester. ChesterCountyCiders.com.
Top Pick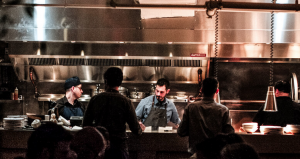 You may have heard that West Chester's Andiario snagged a spot in the NY Times Top 50 Restaurant List. Acclaimed chef Anthony Andiario put the town on the culinary map in 2018 when he opened his intimate, upscale restaurant showcasing eclectic dishes prepared with local ingredients, like radicchio served over chestnut crepes with porchetta. The changing menu (weekly) highlights the best available seasonal ingredients. Reserve your table before the New Yorkers do! Prix fixe dinners, $75. 106 W. Gay St., West Chester. Andiario.com.
Pickle Your Fancy
Love pickles? You'll want to taste this tangy topper because it's that big of a dill. Prepare Pickle de Gallo for the perfect Friendsgiving party dip. Stir up a batch with dill pickles, sweet onion, seedless cucumbers, red bell peppers, garlic, salt and pickle brine. Experiment by adding more of your favorite veggies to personalize the flavor. This pickle salsa can be eaten alone, as a dip with chips or served along with other appetizers like deviled eggs. FoodieWithFamily.com.
Delaware Delights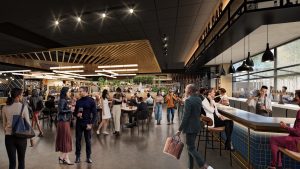 With a highly anticipated fall opening, Chancery Market Food Hall and Bar promises to become Wilmington's hot new dining venue for world-class chefs and international tastings, featuring NYC's famous fried chicken spot Fuku. Sample a range of culinary concepts, from vegan quick-serve to Indian street staples curated by an award-winning rising star, Chef Akhtar Nawab. The outdoor space includes communal fireplaces, outdoor games and room for live entertainment, making this food hub a worthy downtown dining destination! 1313 N. Market St., Wilmington. TheChanceryMarket.com.
Shine On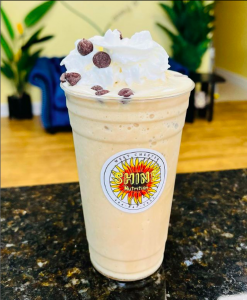 If you're serious about your health, visit Shine Nutrition in West Chester and get your autumn glow on with a Shine smoothie. This nutrition club serves up more than 50 unique options, like Andes Mint, Elvis Peanut Butter Banana and Pumpkin Cheesecake smoothies. Or choose energy-boosting teas and healthy snacks — peanut butter balls, anyone? Health bartenders and coaches are eager to help you meet your wellness goals. 127 N. Church St., West Chester. Facebook.com/ShineNutritionWestChester.
back to top