November Food News in the Brandywine Valley
A few of our favorite things to share this month about local food and drink
Sip Sustainably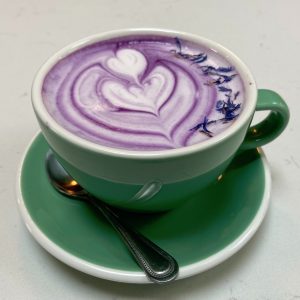 Practicing peace, love and coffee, Media's new Cafesphere is brewing! Baristas serve up locally roasted Ox coffee, matcha, chai and their Polish specialty, raspberry herbata tea, all in eco-friendly cups. Settle into a cozy nook by the fireplace and enjoy the naturally lit space decorated with work by local artists. Then, try the Nutella and banana baguette, Margherita croissant or sip hibiscus sangria from their cocktail menu. 25 E. State St., Media. Cafesphere.Cafe.
Canned Cocktails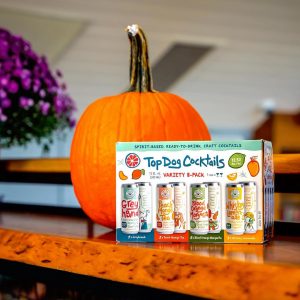 Coming soon to Kennett Square — the first ever brick-and-mortar Top Dog Spirits Distillery. Pennsylvania-based and affiliated with Boardroom Spirits, Top Dog currently distributes four flavors including Whiskey Lemonade and Blood Orange Margarita. In the 2,500-square-foot distillery, the brand will sell retail and experiment with new flavors. Next year, the space will transform into a tasting room where customers can socialize, eat and try new products. 110 E. State St., Kennett Square. @TopDogCocktails.
Refrigerator Refresh
Is your fridge running? Maybe it's searching for a hot shower! When was the last time you showed it some TLC? Luckily, Clean Out Your Refrigerator Day is right around the corner, just in time for the holidays. On November 15, toss the takeout from two weeks ago and make room for your mom's homemade mashed potatoes and the Thanksgiving leftovers to come. You won't regret the refreshing feeling of a clean fridge.
Giving Gobbles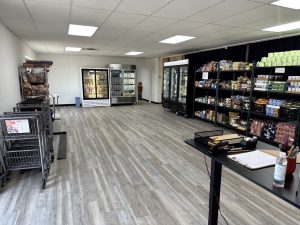 The recently expanded West Chester Food Cupboard is prepping for Thanksgiving, and you can help! Bake another pie, buy an extra can of corn or put that free supermarket turkey to better use by donating to those in need. Donations can be dropped off early and stored in onsite fridges and freezers. For pickups, check the website for hours and arrive before Thanksgiving Day. 431 S. Bolmar St., West Chester. WestChesterFoodCupboard.org.
Borough Buzz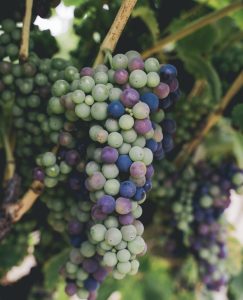 Known for his beloved pizza, Speer Madanat takes on another cheesy quest by opening Steaks West Chester (Peter Clark's former spot). Dream about delish cheesesteaks on La Baguette Magique bread. Head downtown for a West Coast wine experience at Turks Head Wines, opening soon. The Bottle Shoppe will feature a curated selection of handcrafted California wines. Book a private tasting or take a class. 698 E. Market St. @SteaksWestChester. 120 N. Church St. @TurksHeadWines.
back to top