May Food News in the Brandywine Valley
A few of our favorite things to share this month about local food and drink
B.Y.O.B.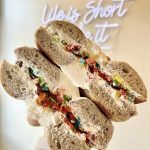 Build your own bagel (BYOB) and sip locally roasted coffee at the newly opened Sweet Brew Café. Michael and Jamie Weiss's latest location is in Phoenixville and serves up fresh bagels, delivered from New York, to satisfy local cravings. Order a hot or iced coffee to jumpstart your day, then 1-2-3, choose your bagel, your cream cheese and toppings. Try sprinkled with Fruity Pebbles or Flamin' Hot Cheetos to wake up your taste buds. 158 Bridge St., Phoenixville. SweetBrewPXV.square.site.
Cool Cocktails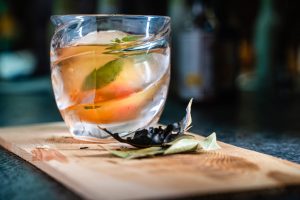 Downingtown's Amani's BYOB, home of award-winning Chef Jonathan Amann, took dining to a new level, literally, at newly opened NORTH Craft Cocktail Bar. Head upstairs to try their local draft beers and unique craft cocktails, like an Apricot Ginger Sour or Strawberry Basil Smash. Pair that with small plate options including short rib fries or artichoke and roasted garlic hummus, or a delicious entrée like a burger, smoked chicken cheesesteak or bronzino taco. 105 E. Lancaster Ave., Downingtown. AmanisNorth.com.
New Wine in Town
West Grove's Kreutz Creek Vineyards gets a fresh start under a new name: The Acadian Wine Company. Winemaker Kyle Jones, former head winemaker at Lancaster County's Nissley Vineyards, purchased the eight-acre vineyard in January with big plans, including opening a new wine-tasting area. Come sample their wines from estate-grown Cabernet Franc, Chardonnay, Merlot and Petit Verdot and enjoy the fruits of their labor. Cheers to new local wine! 555 S. Guernsey Rd., West Grove. AcadianWineCompany.com.
Historic Eats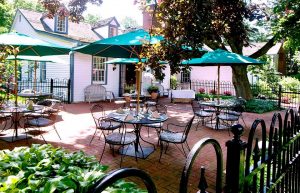 Closing last October after 50 years of hospitality, Exton's Vickers Restaurant will become the fifth White Dog Café location while preserving this historical site. Serving up local, seasonal and sustainable food, the Fearless Restaurant Group is renovating the former abolitionist John Vickers' house to include a three-season room. And Ship Inn, another historic Exton restaurant this one previously featured on Food Network's Restaurant: Impossible, is up for sale at $2.25 million. 192 E. Welsh Pool Rd., Exton. WhiteDog.com.
Slice of Heaven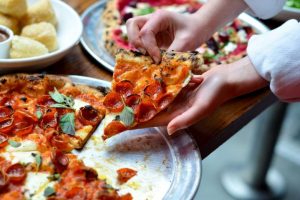 Craving a warm slice? You're in luck. Pizzeria Vetri recently reopened at a new spot in King of Prussia, popping fresh, authentic pizzas right out of their wood-fired ovens. Savor a slice of Margherita, pepperoni or spicy sausage pizza, or try their sausage or mushroom spinach calzones. For dessert, treat yourself to a sweeter option: a Nutella pizza baked with marshmallows and topped with powdered sugar. Yum! 150 Main St., King of Prussia. PizzeriaVetri.com.
back to top