May Food News in the Brandywine Valley
A few of our favorite things to share this month about local food and drink
Terrific Tapas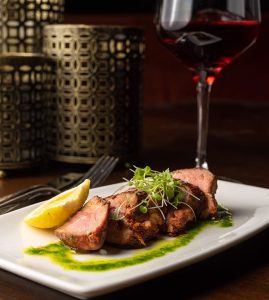 Jose Garces, James Beard Award-winning Iron Chef and new appointee to the President's Council on Sports, Fitness & Nutrition, is back with another restaurant. Amada, Garces' Spanish tapas restaurant with locations in Philadelphia and Atlantic City, is now open in Radnor near Buena Onda, Garces' casual taqueria. The menu includes Amada favorites (tortilla Española, paella Valenciana, roast suckling pig) as well as exclusive new dishes from wood-fired ovens. 555 E. Lancaster Ave., Radnor. AmadaRestaurant.com.
Bonjour, Bakery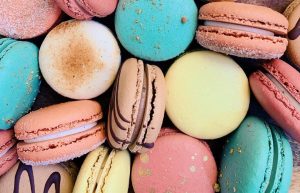 Craving something sweet? Drop by Patisserie Lola, a new microbakery in downtown Kennett Square with country French inspired décor and a display case full of French pastries — madeleines, macarons, crème brûlée and more. Their small-batch artisan pastries are made with simple ingredients, locally sourced when possible, onsite in their 350-square-foot kitchen. Make sure to get there early — they're known to sell out! 219 E. State St., Kennett Square. LolaKSq.com.
What's Old is New
The former Coatesville YMCA will soon become Steel City Brewing, a new restaurant, bar and meeting space. The renovated 19th-century building will retain architectural details like brick walls, Luken Steel beams and a two-story atrium. Expect pub food, craft beer and plenty of historic photos and memorabilia, courtesy of the National Iron & Steel Heritage Museum. Planned opening this fall. 122 E. Lincoln Hwy., Coatesville.
Amiable Italian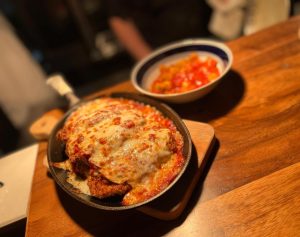 Chadds Ford's Osteria Ama has opened a new location in West Chester's Commons of Thornbury (former Byrsa Bistro spot). Their menu features artisan Italian fare made from scratch, including wood-fired pizzas, fresh pasta dishes, breads and desserts, all made using traditional Italian methods. The new space offers both indoor and outdoor dining, plus a private party room for special occasions. 34 E. Street Rd., West Chester. On Instagram @OsteriaAmaWC.
Local Libations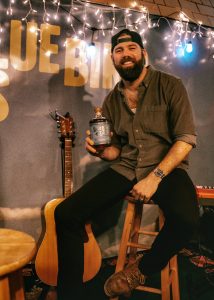 Phoenixville's Bluebird Distilling has teamed up with country music star Jordan Davis to create a new, limited-edition whiskey to promote Davis' new album, "Bluebird Days." Bluebird Days Straight American Whiskey, with notes of sweet corn, vanilla and toffee, is available on Bluebird Distilling's online store. And West Chester's Artillery Brewing Company is now an official craft beer sponsor of the Philadelphia Union soccer team. Find them in Subaru Park's new Craft Beer Corner. BluebirdDistilling.com. ArtilleryBrewing.com.
back to top