Mark Your Calendar 2023
A preview of fall events
It's time to get out your calendar and make note of the remarkable events coming up this fall. We've gathered a few suggestions for you here so you can start filling in the spaces. Be sure to check our monthly events listings in the magazine, on our website and twice-monthly Events Newsletter for so many more fabulous things to do in the coming months.
September
8–10, Radnor Hunt Concours d'Elegance. Nationally recognized motor car exhibition and other car events. Benefits Thorncroft Equestrian Center and local Boy Scouts troop. Radnor Hunt, 826 Providence Rd., Malvern. RadnorConcours.org.
9–10, 38th Annual Mushroom Festival in Kennett Square. A huge festival featuring tasty mushroom dishes, exhibits, cooking demos, antique and classic cars, a run/walk and kids entertainment. Benefits local nonprofit organizations. MushroomFestival.org.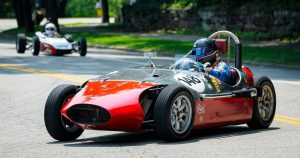 14–16, 7th Annual Coatesville Invitational Vintage Grand Prix. Three days of festivities culminating in a vintage auto and motorcycle Grand Prix. Enjoy music, vendors, food and beer garden. Benefits the City of Coatesville. CoatesvilleGrandPrix.com.
16, 21st Up On The Roof in West Chester. Great food, beer and wine on the rooftop of the Chestnut Street Garage. Supports cleaning, flower beautification and marketing of Downtown West Chester. 14 E. Chestnut St. WCDF.org/UpOnTheRoof.
16, Pints in the Square Craft Brew Fest and 5K. Live music, food vendors, local and regional craft breweries and a timed 5K walk/run. Benefits the Newtown Square Fire Company. PintsInTheSquare.com.
17, 42nd Annual Chester County Restaurant Festival. This major foodie event is full of entertainment, information booths, local artisans and tons of delicious food from around Chester County. West-Chester.com.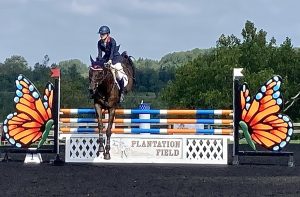 21–24, Plantation Field Horse Trials & Fair. Top international riders compete in dressage, cross-country and show jumping. 387 Green Valley Rd., Unionville. PlantationFieldHorseTrials.com.
23, Bike The Brandywine. Ride three scenic loops that take in the beautiful Brandywine Creek Greenway and surrounding countryside. Benefits Brandywine Conservancy. Brandywine.org/Conservancy/Bike-Brandywine.
23–24, Kennett Arts Festival. Something for everyone: over 100 artists, live music, children's activities and a selection of local food vendors, including beer and wine. Benefits Kennett Library. KennettArts.com.
30—Oct. 8, Delco Arts Week. Over 30 arts and cultural attractions, including an art studio tour, theater, ballet, music and classes for all ages. DelcoArts.org.
October
6, Fall Gallery Walk in West Chester. Explore the vibrant art scene in downtown West Chester. This evening is free and open to the public with free, on-street metered parking starting at 4 pm. DowntownWestChester.com.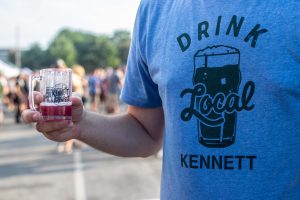 7, 82nd Chester County Day Tour. Begin the day at the Foxhunt, then tour the beautiful homes of Chester County. Benefits Chester County Hospital. ChesterCountyHospital.org.
7, Kennett Square Brewfest. Enjoy 90 regional micro- brewers offering samples. Food from local restaurants. Benefits Kennett Collaborative. 600 S. Broad St. KennettBrewfest.com.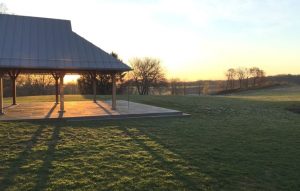 7, Beats & Brews. Jam out, drink up and give back some love to Binky Lee. The annual bash includes live music, craft brews, fantastic food options and sunset socializing. Benefits Binky Lee Preserve, 1445 Pikeland Rd., Chester Springs. NatLands.org.
8, Rotary Club of West Chester Chili Cook-Off. Over 70 chili-cooking teams line the streets and compete for prizes in several categories. Benefits local nonprofits. Gay St., West Chester. WestChesterChiliCookOff.com.
14, Radnor Hunt Horse Trials. Celebrate over 50 years of eventing and giving back to the community, including dressage, show jumping and cross country with a new Modified Division. Radnor Hunt Club, 826 Providence Rd., Malvern. RadnorHuntHorseTrials.org.

19, West Chester Preservation Awards. The West Chester Downtown Foundation created this awards program to recognize and honor projects that help highlight and preserve West Chester's historic character. Winners announced at the Chester County History Center, 225 N. High St., West Chester. WCDF.org.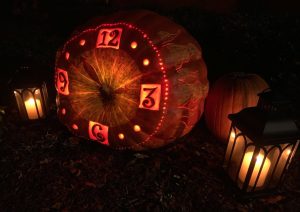 21, Willistown Conservation Trust Run-a-Muck Countryside Bash. Celebrate Willistown's conserved lands. Run the 5K or muck (walk) the cross-country trail. Enjoy food, beer, wine, a bonfire and live music. Proceeds support the preservation of the Willistown countryside! WCTrust.org/Run-A-Muck.
19–21, The Great Pumpkin Event. A three-day "Chadds Ford tradition" where over 70 giant pumpkins are carved and lit by local artists. Chadds Ford Historical Society, Rt. 100 N., Chadds Ford. ChaddsFordHistory.org.
November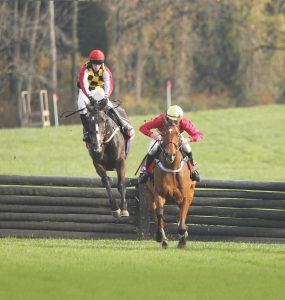 5, 89th Running of PA Hunt Cup. Timber racing, tailgating, carriages. Benefits Chester County Food Bank. Rt. 926 & Newark Rd., Unionville. PAHuntCup.org.
9, Harvest–Unite for HER Chef and Wine Tasting Event. Chefs serve up a farm-to-table tasting event. Benefits Unite for HER, serving local women affected by breast cancer. Phoenixville Foundry, 2 N. Main St., Phoenixville. UniteForHER.org/Harvest.
10–12, Delaware Antiques Show. Featuring more than 60 distinguished dealers in American antiques and decorative arts. Supports key educational initiatives at the museum. The Chase Center on the Riverfront, 815 Justison St., Wilmington. Winterthur.org.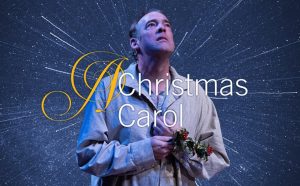 15–December 31, Peoples Light Presents "A Christmas Carol." The signature adaptation of Charles Dickens' classic is back with a fresh approach, infused with original music and traditional English carols. 39 Conestoga Rd., Malvern. PeoplesLight.org.
17–19, Philadelphia Marathon, Half Marathon and Kids Fun Run. Benefits the American Assoc. for Cancer Research. 22nd St. & Ben Franklin Pkwy., Phila. PhiladelphiaMarathon.com.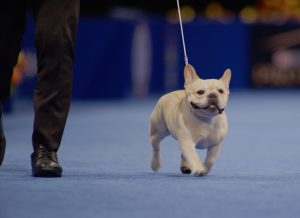 18–19, Kennel Club of Philadelphia National Dog Show. Top breed dogs contend for Best in Show. Broadcast from the Greater Philadelphia Expo Center, 100 Station Ave., Oaks and aired on Thanksgiving Day. 484-362-2682; NDS.NationalDogShow.com.
back to top