March Food News in the Brandywine Valley
A few of our favorite things to share this month about local food and drink
'Good Vibes' Coming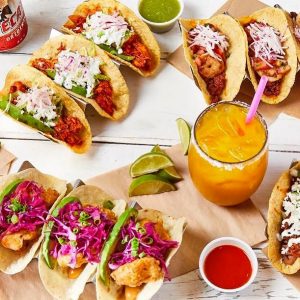 Iron Chef's Jose Garces is opening Buena Onda, a fast-casual taqueria bringing good food and good vibes (aka buena onda) to the Main Line this spring. Known for restaurants like Amada and Distrito, Garces is opening another location of this popular Philly-based chain. The menu features Baja-inspired dishes ranging from shrimp and chorizo, pork al pastor and fresh fish tacos to house-made tortilla chips and smooth guacamole complemented with frozen classic margaritas. 200 Radnor-Chester Rd., Radnor. BuenaOndaTacos.com.
Happy Hours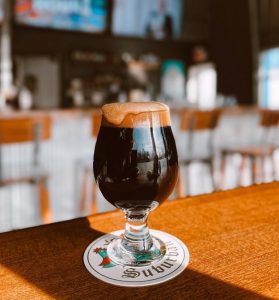 Two new breweries have hit the block: Will's and Bill's Brewery and 322 Taproom. Berwyn's Will's and Bill's serves comfort pub food and drinks, including juicy steak burgers and handcrafted beers. And Honeybrook's 322 Taproom relocated five miles from their previous location, expanding from a one-barrel brewhouse to ten. So, down a beer with some cheesy nachos or pub-styled egg rolls. Will's and Bill's Brewery, 324 Swedesford Rd., Berwyn, Wills-Bills.com. 322 Taproom, 3041 Horseshoe Pk., Honeybrook, SuburbanBrewingCo.com.
Farmhouse Fare
Planning a pre-theater dinner or craving comfort food? The onsite restaurant at People's Light in Malvern has transformed from The Farmhouse to The Fern & Fable. Savor craft cocktails like their Farmhouse Lemonade and starters like baked mac and cheese, and for dessert satisfy your sweet tooth with a slice of vanilla cheesecake or a gooey cast iron cookie. Plus, on Thursdays from 6 to 8:30 p.m., pair your meal with live music. 39 Conestoga Rd., Malvern. FarmhousePeoplesLight.com.
Head Down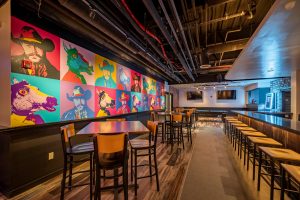 Need a break—and a drink? Stove & Tap in West Chester opened its own underground bar called Good Bad & Ugly. A modern spin on Western saloons (check the Warhol-esque mural), this place exudes a fun, laidback energy with a pool table and bar food. Order a batch of crispy chicken wings or a side of tap fries to wash down with a beer—they have 22 to choose from. 158 W. Gay St., West Chester. GoodBadUglyWC.com.
Primo Pasta
Local restaurants Dolce Zola and Antica ranked in the Top 10 pasta places according to Best Things Pennsylvania—along with Philly's Vetri Cucina! Head to West Chester's Dolce Zola for authentic, organic dishes prepped from scratch. Enjoy pastas like Carbonara or Ragu Bolognese. Chadds Ford's Antica features house specialties like Lobster Taglialini and Sweet Pea Ravioli. All perfect with a fine chianti. Dolce Zola, 134 E. Gay St., West Chester, DolceZola.com. Antica, 1623 Baltimore Pk., Chadds Ford, AnticaPA.com.
back to top