Local Realtors Get Real About the 2023 Market
It's not 2021 anymore ... or even 2022.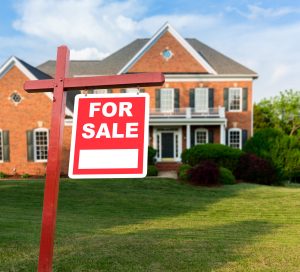 Few people are unaware of the seismic changes that have rocked the national real estate market. Headlines, newsfeeds and talking heads shared the dramatic cool-down of the previously sizzling residential market that kept realtors running like their clients' happiness depended on it.
When we checked in with local experts for our October 2022 real estate round-up, agents foresaw a return to a more normal market, even in our special corner of the country.
Then came rising mortgage rates, inflation and a general dampening of the market. In some areas — though not in the greater Brandywine Valley — home prices were decreasing, something undreamed of a few months back.
So, what will the spring 2023 real estate market hold?
Sellers' Market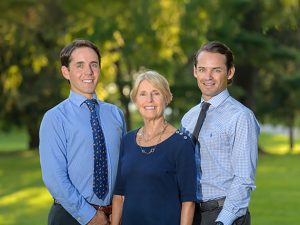 Although no one has a crystal ball, experienced agents ventured some careful predictions. Stewart Gross, of the Holly Gross Group, clarified that the so-called spring market actually begins right after the Super Bowl (that's February 12, for those not following the Eagles' season). This early start date of mid-February, rather than March, was universally acknowledged, depending of course on the weather — open houses are better without snow and sleet.
All agreed that sellers have a significant advantage because of the small inventory of available homes. In Chester County, for the final quarter of 2022, the months' supply of inventory was down to 1.2 months (meaning the number of months it would take for the current inventory on the market to sell out). A balanced market would have about 5 to 6 months' supply.
Although sellers are advantaged, Holly Gross emphasized the need to have properties ready early so sellers "don't miss the initial strong surge of interest." "Brisk" is how she described the start. Sellers should be sure to do maintenance and work on their grounds during mild weather to keep ahead of projects so homes are market-ready.
Sellers should also be prepared for the return of inspections and some negotiations, added Stephen Gross. Sellers may also find there may still be multiple offers and prices for local properties tend to be stable, many at full price.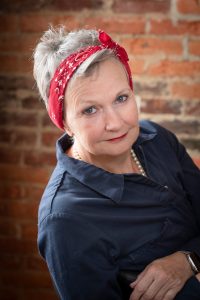 The economic slowdown does present opportunities, yet both buyers and sellers must be realistic. Sellers can't depend on quick sales and the same rapid rate of appreciation in price as during the early pandemic, said Debra Sparre of RE/MAX Direct. Prices in our area are stable, but not increasing as before.
Sparre also recommends sellers research online to compare their home with the professionally photographed and staged properties buyers see. And then ask, "Does my home look that good?"
Despite the market slowdown, the fewer buyers out there can't over-pressure sellers. Inventory is very limited, but "this isn't like 2008 when buyers were in the driver's seat. It's more like 2016, which was a more normal market," added Stephen Gross.
Buyers Are Out There
Even with 30-year mortgage rates having spiked to 7% from a low of 3%, buyers continue to buy. Relocation, retirement, taxes, changed circumstances, divorce, scaling up or scaling down cause people to need new homes. Yet even in our area, showings and sales are down markedly from the peaks in 2022.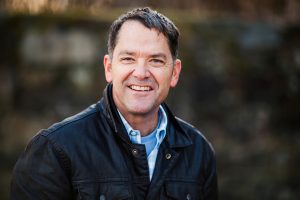 Our experts repeated that even now, mortgages are not at their historic high. Gary Scheivert, Berkshire Hathaway, observed that, taking the long view, current rates are still manageable for some families, and buyers need to "move on from thinking they missed out" by not snagging the 3% unicorn rate. He reminds buyers that every month of rent is a lost chance to build equity in your home and that real estate, historically, is a sound investment, especially as a hedge against inflation.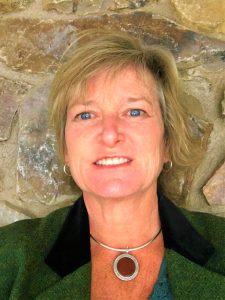 For first-time buyers needing to secure their down payments, Missy Schwartz of Berkshire Hathaway acknowledged saving is the traditional method. But some parents and grandparents may be willing to help, she suggested. They know the current realities and can make things happen faster for young buyers.
Best buyer candidates are those who've thought about their finances, put their affairs in order, checked their credit score, and get pre-approved for the maximum mortgage amount. Then buyers are ready to move quickly on the right property and are less likely to fall in love with a home they can't afford.
Debra Sparre also emphasized the importance of being prepared. "You need to be nimble and not get caught flat-footed. Spending a day gathering your financial papers together may not be as much fun as going to open houses, but it will help keep you from losing your dream home." If buyers aren't willing to put in that work, they may not be serious.
More Than High Rates
None of our experts wanted to weigh in on the volatile mortgage rates other than to say the days of 3% fixed rates are gone. Some national pundits have suggested lower rates later in 2023. The Mortgage Bankers Assn., for example, predicted rates in the range of 5.2% at the end of the year. Redfin and Realtor.com also predicted falling rates.
Meanwhile some buyers are considering other ways to make the numbers work. Adjustable rate mortgages, introduced in the 1980s and popular back in 2005 when they comprised about 35% of mortgages, now offer around 5.5% for 7 years, adjusting annually after that. For those who believe future mortgage rates will decrease, it's an option.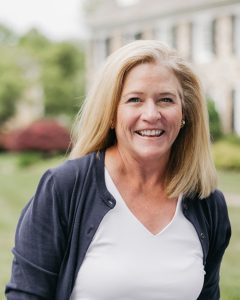 Another view: the increase in monthly payments from higher mortgage rates may be offset to some extent by more stable home sale prices. Rather than securing a low mortgage rate but entering into a bidding war ending with a sale price higher than expected, buyers now can be more assured of the ultimate sale price, said Gary Scheivert. Since home prices are normalizing, but the bottom hasn't fallen out of the market (nor is that expected), "sitting on the sidelines will just create more missed opportunities," said Sue Fitzgerald of Compass Realty.
Another component of the four-part monthly housing payment (principal, interest, taxes, insurance) is entering into purchase decisions, said Stephen Gross. Low property taxes make parts of our region particularly attractive, with Kennett Township, West Grove and New Castle County, Delaware earning attention.
And cash sales are also increasing for buyers who want to circumvent mortgage financing. Nationally, all-cash sales recently reached their highest rate since 2014 — over 30% in October 2022.
Advice to Buyers
In addition to getting pre-approved, buyers should do other homework (pun intended) before shopping in earnest. Look online, said Missy Schwartz, to get an idea of what you want, have to have, and can live without. Get a sense of the house history. Has it been sold several times in a few years? Look beyond the simple numbers, like square footage, to the future.
Also consider the value of home inspections for the legitimate purposes of protecting your long-term investment, but not merely for negotiations. While the market is more rational, sellers still have greater leverage.
Think seriously about how much house and how many home improvements you can realistically take on. Are you so busy with your career that you need a refuge, not a DIY project every weekend? You may need a turn-key property and not a fixer-upper.
And let your agent help educate you, think through options and be another set of eyes. Use their expertise. What do they know about local schools, plans for new construction nearby, and how septic systems work? "Experience helps you get through to the finish line," added Schwartz.
To Sellers
Sellers know buyers will begin their search online, so online listings should be flawless. From curb appeal, to decluttering and depersonalizing, to light and bright spaces — your listing needs to approach the TV-home-show look to the extent possible, advised Sparre.
First impressions are made within 7 seconds of meeting people, and the same is true for seeing a home. Can you make your home capture the hearts of buyers as soon as the door swings open? If so, that less-than-perfect garage will be overlooked. Focus time, energy and money on making the best first impression, and buyers will fall in love.
If the process gets difficult — putting away wedding photos, staging your home — sellers should remember Sparre's advice: "The way you live is not the same as the way to sell your home."
Final Words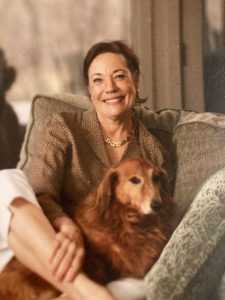 Don't pay too much attention to national news. Real estate is local — in fact, it's "hyper-local" like the weather, said Sue Fitzgerald. National headlines often present a much gloomier picture than what we see in our local market. With a strong, diversified economy, our local real estate market consistently demonstrates more stability and less volatility than many other markets.
And don't discount the emotional moments that affect buyers and often sellers. "Buying and selling a home is often about more than just rational thought. It may be a love affair, too, and we've stopped paying enough attention to the emotional quotient. It matters," added Cindy Orr of Country Properties.
Finally, even with the current slowdown, the state of our local real estate market is still strong. The intrinsic values and attractions of our area will continue to bring new residents here to live, while new construction attests to its future growth.
The consensus is that our special corner continues to be a highly desirable place to call home.
back to top